Viggo Mortensen And Amy Adams Added To On The Road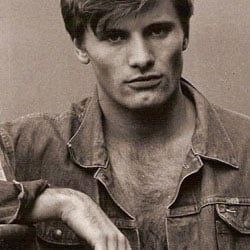 Walter Salles' upcoming adaptation of On the Road just took a big leap forward. Deadline says Viggo Mortensen and Amy Adams have been hired to help bring Jack Kerouc's story to life. They join a cast already comprised of Kirsten Dunst, Kristen Stewart, Sam Riley, and Tron: Legacy's Garret Hedlund. The addition of Mortensen and Adams, even in supporting roles, suddenly makes the whole thing seem a lot more credible.
How much actual impact they'll have in the movie remains to be seen, but Mortensen in particular isn't the kind of guy who takes a paycheck for something he doesn't believe in. In the movie he'll play "Old Bull Lee" while Adams plays Lee's emotionally damaged, junkie wife and mother of two Jane.
Kerouac's novel defined an entire generation of American kids struggling to come to grips with life after World War II in the fifties. Salles has a hard road ahead of him, if he hopes to find a way for his road movie to achieve even half as much.
Your Daily Blend of Entertainment News