Wanted Goes Exploding Heads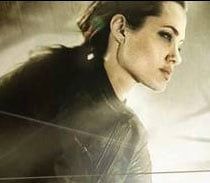 Wanted has a new website. It's in the same place as the old website, but they've relaunched it and added widgets, which seem to be all the rage with official movie sites these days. Check out the new site here.
What's interesting about it isn't the widgets though, but that according to their press release Universal is planning to add "restricted materials" to the site at some point. That means R-rated folks, and R-rated materials usually means either nudity or exploding heads. Universal seems to know their movie's audience.
That may also be why they've already released an R-rated version of the Wanted trailer internationally. That's up over at Filmz.Ru. It's in Russian, but you get to see a head explode and James McAvoy shits a gun. At least I think that's what happened.
Your Daily Blend of Entertainment News
Thank you for signing up to CinemaBlend. You will receive a verification email shortly.
There was a problem. Please refresh the page and try again.