Why Michael Keaton Turned Down An Insane Amount Of Money For Batman 3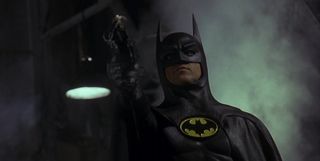 Even though his 75th anniversary is winding down, Batman is still a hot topic around the comic book community and movie fans, especially regarding Ben Affleck donning the cape and cowl for Batman V Superman: Dawn of Justice in 2016. Of course, Affleck isn't the first person to play Batman in live-action. Michael Keaton is currently doing press for his film Birdman, and has been answering a fair amount of questions about his time playing Gotham's Dark Knight in Batman and Batman Returns. However, although he had a fun time doing those two flicks, it wasn't enough to make this Batman return a third time.
Keaton told CBS Sunday Morning that despite being offered $15 million to do Batman 3, he turned it down for one simple reason: it "sucked." When asked to elaborate, he stated, "Yeah, it just was awful!" Keaton also pointed out that Affleck isn't the only actor who's faced fan outcry from being cast as the Caped Crusader. He compared the petitions that people sent to Warner Bros. to "villagers with torches, coming to get me!"
As we all know, Val Kilmer succeeded Keaton on Batman Forever, but presumably Keaton got a look at the script when production first started. Clearly he didn't like what he read. Although the third installment doesn't rank nearly as low critically as its sequel Batman and Robin, Forever had its fair share of issues, primarily due to the creative overhaul. Although Batman Returns was critically and financially successful, Warner Bros. felt that it didn't earn quite as much money as it should have, which they attributed to its dark tone. For the third film, they opted for a "lighter" approach and asked Tim Burton to stay on only as a producer so that Joel Schumacher could direct. The rest is history. Forever had neon colors, a Batmobile that looked like it was ripped out of a toy commercial, a Robin in his early 20s, a Harvey Dent that had inexplicably changed skin color, and Jim Carrey's wacky Riddler... okay, that last one did work in its own way.
It was probably a good idea that Michael Keaton jumped ship when he did. If he had stayed on for a third film, they might have also contracted him for a fourth Batman film. Can you imagine it? Michael Keaton in Batman & Robin? Granted, his performance would have been significantly better than George Clooney's, but even that wouldn't have saved that 1997 train wreck. There is probably a parallel universe out there where Tim Burton and Michael Keaton stayed on for Batman 3, and the audience got a tonally worthy successor to the previous films. Maybe Billy Dee Williams even got to play Two-Face!
Your Daily Blend of Entertainment News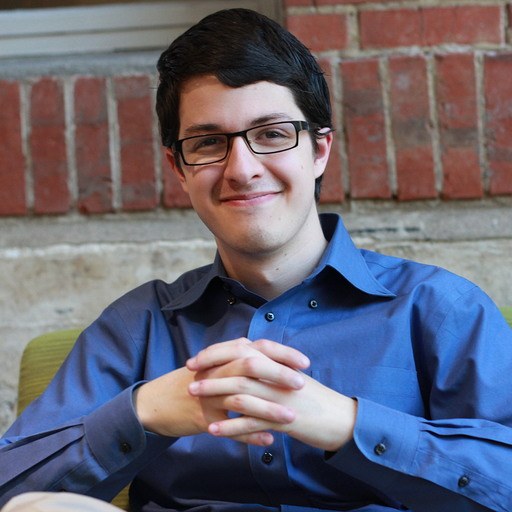 Connoisseur of Marvel, DC, Star Wars, John Wick, MonsterVerse and Doctor Who lore. He's aware he looks like Harry Potter and Clark Kent.