Wolverine 2 Hiring Walk The Line's James Mangold To Direct?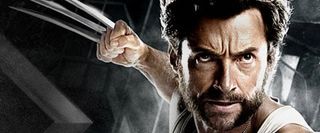 There was a period of time, a brief one, when there was a reason to get excited about Wolverine 2. I liked the first movie more than most, but even I'm willing to admit I don't want to see more of… that. So when Fox announced that Black Swan director Darren Aronofsky was taking the Wolvy 2 job, that seemed exciting since he was sure to bring something completely different and infinitely better to Hugh Jackman's growling, man-beast franchise. But then Aronofsky ditched the project because Fox wouldn't let him make the movie he wanted. Now James Mangold may have the job.
Word from Deadline is that Mangold is Fox's current choice to take the Wolverine 2 directing gig, and they believe he'll take the job. Fox wants to shoot the movie this fall, so they'll be motivated to get this deal done.
Like Aronofsky, Mangold once directed an Oscar nominated film. He was behind the camera on the even better than you remember it being Walk the Line. He's also responsible for movies like 3:10 to Yuma, Cop Land, and Girl, Interrupted. Is he as good as Aronofsky? Maybe. Does he have as much clout as Aronofsky? Once upon a time but probably not anymore. Aronofsky is coming off Black Swan, Mangold is coming off Knight & Day. If Aronofsky couldn't get Fox to give him control it's hard to envision a scenario in which the notoriously control-freak studio lets James Mangold do whatever he wants with this film.
Still, the whole Fox/director relationship seemed to work out for X-Men: First Class. That movie's really good and like Wolverine 2 will, it followed a pretty lackluster movie in X-Men 3. Mangold's a good director, this may turn out well. Wolverine deserves a good movie.
Your Daily Blend of Entertainment News