For Your Consideration: Django Unchained Might Be The Best Chance To Give Tarantino Best Picture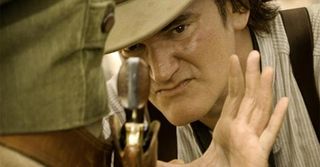 From now until the Friday before the Oscars we'll be running daily pieces about why a film does or does not deserve Best Picture. Yesterday Katey spoke up for Michael Haneke's Amour, and earlier today Mack spoke out against Django Unchained, but now Eric is here to explain why Tarantino's latest does deserve the Academy's consideration.
Quentin Tarantino doesn't make the kind of movies you typically think of being honored by the Academy of Motion Picture Arts and Sciences. Award season is crowded with war-set period dramas about people with disabilities, and Tarantino is all about brash, hyper, bloody tales of revenge and gangsters.
And yet the Academy has always seemed to have a soft spot for the indie legend. Pulp Fiction, the writer/director's second film, was nominated in seven categories and won for Best Original Screenplay; Robert Forster received a Best Supporting Actor nod for his excellent performance in Jackie Brown; and Christoph Waltz actually took home the trophy in the same category 12 years later for Inglourious Basterds. But for all the respect that the Oscars have given Tarantino over the years, they've never committed to giving him the Best Picture trophy he has long deserved. Which is why this year the top prize at the Academy Awards should be rewarded to <=""> - not just to celebrate a great piece of filmmaking, but the great filmmaker behind it.
This wouldn't be an issue if Tarantino were the kind of filmmaker who plans to work until he can't stand up straight enough to see through the viewfinder in the camera, but he isn't that guy. The writer/director's career has an end date, and it could be less than 10 years away. Prior to Django Unchained's release he sat down with Playboy for an extensive interview, and admitted to the journalist that he doesn't want to be an "old-man filmmaker" who ends up spoiling his filmography, saying, "Directors don't get better as they get older," Tarantino told the magazine. "Usually the worst films in their filmography are those last four at the end. I am all about my filmography, and one bad film fucks up three good ones." Later in the interview he added, "If I stop at 10 that would be okay as an artistic statement."
Admittedly trusting what Tarantino says to press isn't always reliable (how's Vega Brothers coming along, QT? How about that Kill Bill: The Whole Bloody Affair DVD/Blu-ray release?), but knowing the thoughtful/erratic way he approaches his projects it's impossible to predict where the writer/director's career goes from here. In 20 years of filmmaking, which includes a six-year long gap between Jackie Brown and Kill Bill (which counts as one feature), Tarantino has only managed to make seven features, and we have no idea what he has planned next and when he has it planned for. And what if his hypothetical last three films are more in the vein of Reservoir Dogs, Death Proof or Kill Bill in that they don't attract any Oscar attention at all? That would leave him as yet another name on the list of directors who never got the Best Picture prize – a list that is already too long as it is.
Although the movie gets better with every viewing, I will be the first to admit that Django Unchained isn't Tarantino's best movie. I even said as much in my review prior to the film's release. But that doesn't mean it's not a excellent film and great representation of the mind behind it. The performances – particularly those by Waltz, Jamie Foxx and Leonardo DiCaprio – are captivating and beyond impressive; the violence is outrageous and controversial, but thematic instead of gratuitous; the wit in the dialogue and the chemistry between the characters is kinetic, absorbing and unimpeachable; the soundtrack is an eclectic, addictive pop culture mixtape, and as an homage to the spaghetti western genre it balances its aesthetic motif between beautiful western landscapes and pulpy schlock. It may not be better than Inglourious Basterds or Pulp Fiction, but Django is undeniably a product of the auteur at the helm and certainly worthy of the deserved acclaim that comes with that.
This would be a different conversation if Tarantino had received a much deserved nomination for Best Director in addition to Best Picture, but playing with the cards that have been dealt the Academy has a big opportunity this year. It would be an unconventional and surprising move to say the least, but giving Django Unchained the top prize would be the perfect way to honor a filmmaker who has had such an incredible impact on the modern movie world and hasn't gotten enough recognition for it thus far.
White cake?
Your Daily Blend of Entertainment News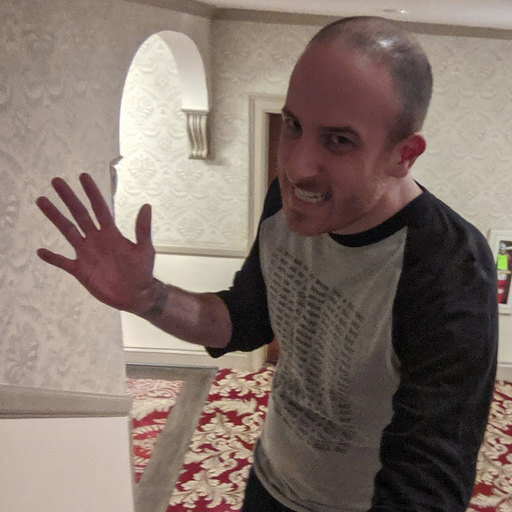 Assistant Managing Editor
NJ native who calls LA home and lives in a Dreamatorium. A decade-plus CinemaBlend veteran who is endlessly enthusiastic about the career he's dreamt of since seventh grade.