Zack Snyder's Blunt Response To Man Of Steel Haters Who Complain About Superman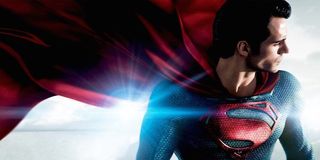 Superman is not just one of the world's most famous superheroes, but also a beloved pop culture figure, so there's been a lot of criticism directed towards his most recent cinematic depiction. A good portion of fans believe that Man of Steel's Superman acted out of character with how he's usually written, with most of the criticism directed towards him killing Zod. Trailers for Batman v Superman: Dawn of Justice haven't eased concerns for skeptics, and many believe this Superman isn't honoring the true spirit of the character. Well, in response to these complaints, director Zack Snyder recently said he doesn't think that his Superman is the "wrong" version.
During Snyder's appearance on the Hall of Justice podcast, Snyder admitted that, while Man of Steel was meant to update Superman and while this Kal-El was different from the Christopher Reeves' incarnation, he believes he wasn't doing a disservice to the comic book Man of Steel. As Snyder put it:
Compared to the Christopher Reeve Superman movies, Man of Steel was definitely a darker film. When Superman killed Zod or spent more time fighting the Kryptonian general than looking out for civilians (which, admittedly, is harder to do when you're getting punched), it's understandable that fans of the lighter entries from the '70s and '80s were disappointed.
That said, even if you ignore Golden Age stories (when these heroes' characterizations weren't cemented yet) and alternate universe tales, there have still been instances when Superman took a life in the comics. For instance, he executed Zod and two other Kryptonian criminals in 1988's Superman #22, and in 2001's Action Comics #784, he destroyed Brainiac and Imperiex when he sent them and Warworld back through a boom tube. So these moments are in the comic book canon, but whether they fall in line with the character's core traits established over 75 years is up to individual interpretation.
In terms of Superman's future in the DC Extended Universe, so far there's no indication that he'll kill again. Henry Cavill recently said that Superman has a better handle on being a superhero in Batman v Superman: Dawn of Justice. Since there haven't been any supervillains for him to battle, he wouldn't need to kill anyone. Case in point: his battle with Batman. Those two will be engaged in an intense brawl, but as seen in one of the released clips, when he has the Caped Crusader at his mercy, he simply tells him to hang up the cape and cowl for good before flying away.
The true test will be when Superman fights Doomsday alongside Batman and Wonder Woman in the climax. Superman killed Doomsday during their big 1993 battle ("losing" his life in the process), but whether he does so in the movies is still a mystery. Perhaps they find a way to just neutralize the monster, or maybe Wonder Woman will deliver the killing blow (though if he's like his comic book counterpart, he won't be dead for long).
The next chapter of Superman's story begins when Batman v Superman: Dawn of Justice is released on March 25.
Connoisseur of Marvel, DC, Star Wars, John Wick, MonsterVerse and Doctor Who lore. He's aware he looks like Harry Potter and Clark Kent.
Your Daily Blend of Entertainment News
Thank you for signing up to CinemaBlend. You will receive a verification email shortly.
There was a problem. Please refresh the page and try again.