The Zucker Brothers' Classic Airplane! Returning To Theaters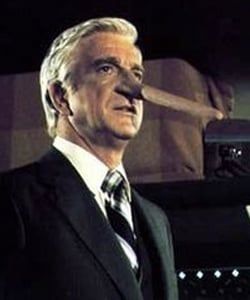 Like Back to the Future a few months ago, the classic 80s comedy Airplane! will be finding its way back to theaters for two showings only at the end of this month. It's great that AMC is keeping up these classic showings, but surely this is also going to be a remembrance for the late Leslie Nielsen, who sadly passed at the end of November.
AMC will be bringing the film to about 120 markets including all of the majors, like Tulsa, Oklahoma. If this is anything like the BTTF showing, tickets will go quickly and these theaters will be packed so grab a ticket now over at AMC and get in line early. Here are the dates and times, and if any of you jive turkeys wind up at the Altamonte AMC outside Orlando, FL, look for the cool guy with the long hair and the bandanna. Spoiler: That's me.
Your Daily Blend of Entertainment News
Thank you for signing up to CinemaBlend. You will receive a verification email shortly.
There was a problem. Please refresh the page and try again.