Suicide Squad Behind The Scenes Video Includes Harley's Jester Costume, Check It Out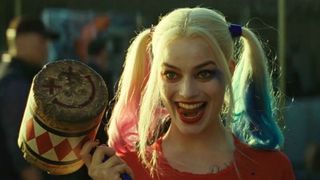 It's almost Suicide Squad time, folks. We're a little under two weeks away from what's shaping up to be the next big hit of 2016, and we're extremely excited to see what David Ayer and company have cooked up for us. Besides this weekend's Comic-Con antics, we've gotten another look at what's in store for us on August 5th with a package of behind the scenes footage that shows off almost all of the film's major characters. Of course, it also comes with some interesting looks at everyone's favorite hellraiser, Harley Quinn - original jumpsuit and all! Watch it all for yourself, below.
ComicBook.com grabbed the scoop, as they recently shared this video of Suicide Squad delights. And included in the footage present is not one, but two looks at Harley's iconic costume that originated alongside her character in Batman: The Animated Series. If you're looking to directly jump to these two moments, you can skip to 03:11 for the first shot of the costume in Joker's apartment / lair, and 04:41, when Harley sees it in her personal effects at Belle Reve. As you'll undoubtedly notice, the costume retains classic design, while it's still a bit sexed up to fit the extreme world of Suicide Squad. This is judging by the fact that it's pretty form fitting on that mannequin, and made of a shiny material that's sure to dazzle if it ever sees action.
The presence of this costume in two wildly different settings also has us thinking about how it fits in, from a story perspective. From what's been presented to us here, it's safe to assume that the costume was obviously created during Harley's adventures with the Joker, before her unfortunate incarceration. This leads us to believe one of two things: either the Joker sequence we've seen in this footage is from a flashback before said imprisonment, or that Mr. J has another jumpsuit awaiting his beloved's eventual return. Either way, it's nice to see that the costume is indeed referenced in Suicide Squad, though that's not the only exciting action presented in this pretty extensive look at the film's production.
In addition to the brief glimpses of Harley's suit, as well as the various moments Margot Robbie is set to steal from Suicide Squad, we get to see a lot of footage from the rest of the merry band of marauders set to do some good by being really bad. Pieces of their initial arming up at Belle Reve, as well as some action in the real world, are all present and accounted for. Interestingly enough, a good deal of this footage includes what looks like the film's final battle, between the Squad and both The Enchantress and The Adversary. Though there are moments that the audio is muted, so if you're worried about spoilers, you're all clear to watch the whole video.
This entire video of behind the scenes footage only serves to excite us, as well as you the viewing public, into a frenzy, and we think it's working. The wait only gets harder as the days close in on August 5th, and rest assured once we've seen Suicide Squad for ourselves, you'll be the first people we tell one we've got the all clear. In the meantime, we've got a question to ask that may open some old wounds, but needs to be discussed: do you prefer Harley's old costume, or are you fine with her new duds? Hit the Comments below, and let the discussion begin!
Your Daily Blend of Entertainment News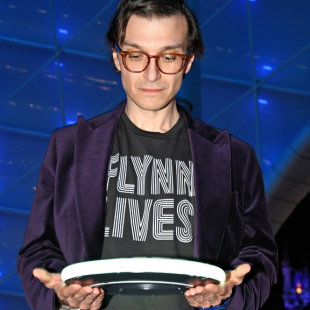 Senior Movies Contributor
CinemaBlend's James Bond (expert). Also versed in Large Scale Aggressors, time travel, and Guillermo del Toro. He fights for The User.