Suicide Squad: What We Know So Far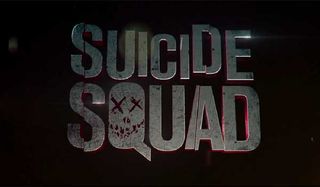 In 2016, Warner Bros. is releasing two DC movies. First up is Batman v Superman: Dawn of Justice, the titular characters of which everyone has heard. Later this year, though, movie-goers will be treated to a different kind of comic book film. Suicide Squad will follow a group of supervillains who are coerced into going on dangerous missions. That's right: it won't be a superhero headlining this film – it's a group of bad guys! The Suicide Squad has been an important presence in the DC Universe since writer John Ostrander revitalized the group in the 1980s, and now they're getting a chance to shine in the DC Cinematic Universe.
The Suicide Squad has appeared in a variety of media, such as Justice League Unlimited, Batman: Assault on Arkham and Arrow, but this will be their first theatrical appearance. You can check out the most recent Suicide Squad trailer below:
Now, here's our handy guide on everything you need to know about the film, from its basic premise to all the major players. Read on to get the details!
What Is The Suicide Squad Release Date
Suicide Squad is set for release on August 5, 2016. The main competition for the film will be Pete's Dragon, which actually debuts a week later on August 12. This gives the film plenty of time to rack up an impressive opening, which is exactly what it is expected to do.
What Is The Suicide Squad Rating
This will probably be a surprise, considering the naturally dark nature of a film that focuses on supervillains, but Suicide Squad is actually shooting for a PG-13 rating. The goal for DC was to make sure the movie would fit in with their other cinematic offerings, such as Batman v Superman: Dawn of Justice, which scored the almost kid friendly rating earlier this year. As of this writing, Suicide Squad still hasn't garnered an official rating.
What Suicide Squad Will Be About
The specific plot for the movie hasn't been revealed yet, but we can expect the basic premise from the comic books to be the same. The Suicide Squad, officially designated Task Force X, is a secret team of supervillains who have been imprisoned by the United States government. The team undertakes high-risk missions for the government in exchange for amnesty. If they succeed in their mission, they live to fight another day, and get their sentences reduced. But if they fail, they can just be written off. Hence the nickname, "Suicide Squad." In the source material, team members also have micro bombs implanted inside them, which can be detonated if they try to escape or cause trouble during the mission. Whether or not this will be featured in the film is not yet known.
The Director
It was announced back in September 2014 that David Ayer will helm Suicide Squad. Ayer is most famous for directing films like Street Kings and End of Watch. Most recently, 2014 saw the release of his World War II drama Fury, which followed tank operators during the final days of war in Europe, as well as the over-the-top violent cop drama Sabotage. In addition to directing, Ayer – who previously penned scripts for movies like Training Day, The Fast and the Furious and S.W.A.T. - also wrote Suicide Squad. As you can tell, his resume is primarily based around action movies, so he seems like an ideal fit for this film. During pre-production and filming, Ayer used social media to give fans looks behind the scenes, from shots of unique weapons to teasing a certain Batman-related locations.
The Joker
In 2016, Jared Leto will become the fourth person to play Batman's greatest enemy on the big screen - following in the footsteps of Caesar Romero, Jack Nicholson and Heath Ledger. We don't yet know the specifics of how The Joker will fit into the plot of Suicide Squad, but the actor has enough experience playing unusual roles (like Mark David Chapman and Rayon in Dallas Buyers Club) that this will a doable challenge. His Suicide Squad costars have said he went very method while playing the Joker role, and from what we've seen of him so far, it looks like he'll be terrifying.
In the trailer from San Diego Comic-Con 2015, it was suggested that Viola Davis' Amanda Waller has thrown The Joker into a hole and thrown away the hole – however, all of the other footage that's been provided of Leto in character features him out and about. It's very possible that Joker will be locked away for a good deal of the film, and that the footage showing him outside of a cage is all from flashbacks.
Harley Quinn
She was created specifically for Batman: The Animated Series in 1992, and 24 years later Harley Quinn is finally making her live-action film debut. Originally a psychiatrist at Arkham Asylum, Dr. Harleen Quinzel was corrupted by The Joker and became his assistant/girlfriend. Although Harley has primarily been a Batman character, recent years have seen her branching out into other corners of the DC universe. It was during the New 52 re-launch of DC Comics that she was added onto the Suicide Squad, and she's been one of its primary members ever since. Harley's only other live-action appearance was in the short-lived TV series Birds of Prey, and it's probably best that we forget about that.
Margot Robbie is playing Harley, and based on the footage that we've seen it appears as though she is ready to steal Suicide Squad with her performance. Her costume is not only a great live-action adaptation of her gear from the comics, but her mannerisms and voice are great matches to her cartoon counterpart as well. Robbie's performance is easily one of our most anticipated aspects of the film, and the The Wolf of Wall Street star looks like she's ready to deliver. Ayer has also been putting a lot of thought into what drives Harley's madness, so we can take comfort knowing she won't be a one-dimensional player.
Rick Flag
In order to keep this team of villains in check while in the field, you need a disciplined soldier leading that charge. That's where Rick Flag comes in. A former Special Forces operative with a strategic mind, Flag has led several iterations of the Suicide Squad during the decades. He'll do whatever it to make his country proud, even if it means having to work with these detestable villains. Flag has appeared in shows like Justice League Unlimited and Smallville, as well as the animated movie Justice League: The New Frontier.
Originally Tom Hardy was supposed to play Flag, but he was forced to drop out due to scheduling conflicts. Other actors that were being looked to take his place included Jake Gyllenhaal, Joel Egerton and Jon Bernthal, but ultimately it was The Killing and Robocop actor Joel Kinnaman who landed the role. The most recent trailer certainly suggests that he will be calling all of the shots during the Suicide Squad's mission, and that he has no patience for craziness.
Enchantress
Of all the Suicide Squad members, Enchantress is the arguably the least well-known. In the comics, June Moore was a normal teenage girl who was at a costume party at the Terror Castle. After discovering a secret passage, she finds a demon who tells her that she's going to become a mystical hero. When she says the word "Enchantress," she transforms into a black-haired, costumed hero with magical abilities. However, despite the demon's proclamation, June's mind eventually snapped, and she became a criminal. This led to her joining the Suicide Squad, as she believed they would be able to help her keep the villainous side in check.
Enchantress will be played by actress/model Cara Delevingne, who was originally rumored to play Harley Qunn before the official cast was announced. The English model's previous work includes Joe Wright's Anna Karenina and The Face of an Angel. At this point, not much is known about Enchantress' part in Suicide Squad, though the footage suggests that June Moore will go through her origin story while spelunking, instead of during a costume party. Rick Flag says that she is possessed by a witch in the cast rundown, so we'll just have to assume that's fairly accurate.
Captain Boomerang
George "Digger" Harkness became a skillful boomerang thrower while growing up in Australia. He originally used this talent as a performer, but later started committing crimes. Although he's been a frequent adversary of The Flash, Boomerang is also well-known for being a regular member of the Suicide Squad. In the early Suicide Squad stories from 1980s, his personality and racist comments often drew the ire of his teammates. He also had a tendency to sit back and watch when things get ugly out in the field, happy to just watch the mayhem. The footage we've seen certainly suggest that this is the version of the character that we will be seeing on the big screen.
Warner Bros. has wisely picked an Australian actor to play Boomerang. Jai Courtney, whose work includes Divergent, A Good Day To Die Hard and Terminator Genisys, will portray the villain in Suicide Squad. This is the second live-action portrayal of the character following his recent appearances in Arrow Season 3, where he was portrayed as a former Task Force X agent and played by Nick Tarabay.
Deadshot
If there's one supervillain whose name pops up more frequently than most when the Suicide Squad is mentioned, it's Floyd Lawton, a.k.a. Deadshot. He is one of the most notorious assassins in the DC Universe, claiming to never miss his target. He is visually recognizable by his cybernetic eye-piece, which boosts his accuracy and displays information for him. Once he's paid, Deadshot will carry out a hit no matter what circumstances come his way. He also has a death wish. While he won't outright commit suicide, he wants to leave this world in a spectacular fashion, which is why he frequently places himself in dangerous situations. Sounds like a perfect candidate for the team, no?
Deadshot will be played by Will Smith, making it one of the few times that the actor has taken on a villain role. Smith was attracted to Deadshot's "dubious morals" and how he justifies killing people for money. Superhero movies have a tendency not to cover a main character's face for long (i.e. Spider-Man being frequently unmasked), but David Ayer and Warner Bros. will at least let Will Smith wear the full Deadshot mask during parts of the film, though other shots have shown that in at least one mission his whole face will be exposed.
Amanda Waller
Amanda Waller, nicknamed The Wall, is the woman in charge of the Suicide Squad. Originally a congressional aide, she has been the director of several agencies in the DC Universe, most recently A.R.G.U.S. (Advanced Research Group Uniting Super-Humans). Despite not having any superpowers, Waller has proven herself a worthy adversary not to be trifled with. Her tactics may be drastic, but she'll do whatever it takes to protect the United States from harm, whether it involves taking out a supervillain or neutralizing a superhero she believes to be a threat. As for the Suicide Squad itself, Waller only sees the team members (excluding Flag) as expendable assets. She won't hesitate to eliminate any of them if she thinks it's necessary for the mission. Think of her as a way more ruthless Nick Fury.
Viola Davis, known from projects like The Help and How To Get Away With Murder, is playing Amanda Waller in the film, and the first footage suggests she will have the hardcore edge she's had for years in the comics (and may be keeping Aquaman prisoner). The Emmy award-winning actress is signed on for three more films after Suicide Squad, so we'll be seeing more of Waller in the DC Cinematic Universe. This will be the character's second theatrical appearance after being played by Angela Basset in Green Lantern. She has also been a recurring character on Arrow and Smallville.
Killer Croc
Born Waylon Jones, Killer Croc has largely been known as a Batman villain – famous for being born with a form of atavism that causes him to have reptilian-like skin and other traits. He grew up in an abusive household and ultimately turned to a life of crime, and has aspirations of being the kingpin of Gotham. In addition to having the teeth and claws of a reptile, he is also incredibly strong, and will likely serve as the heavy of the cinematic Suicide Squad. He also eats people… which is just worth mentioning.
Fans of the Killer Croc character in Batman comics have long been wondering if the character would ever get his opportunity to shine on the big screen, and that time is now coming. He will be portrayed – wearing very heavy makeup – by Adewale Akinnuoye-Agbaje (who previously got some comic book movie experience with a key supporting role as Kurse in Thor: The Dark World). At this stage, not much is known about how the character will fit into the movie's plot outside being a part of the titular team, though it's clear that the comic book-y elements of the character are being retained.
Slipknot
In case the name wasn't clear enough, Slipknot is a character whose specialty rests in the "ropes" category. Also known as Christopher Weiss, he was introduced as an employee of a chemical company where he helped develop the strong ropes he would ultimately use while working as an assassin. Due to his impressive skills, he wound up on the radar of Amanda Waller, and was convinced to be a part of the Suicide Squad.
Bringing the character to life for the first time in live-action will be actor Adam Beach, who doesn't exactly have a ton of big time action movies on his resume. Still, from the first-look image you see above, to his brief spotlight moment in the footage, he certainly looks convincing in the part.
Katana
Audiences just got to see Katana come to life played by Rila Fukushima in the third season of Arrow, but it will be actress Karen Fukuhara who will be playing the expert martial artist in Suicide Squad. If you're trying to figure out if you recognize the name, however, you may want to give up, as the film will be her first on-screen appearance.
Katana, who was born in the comics Tatsu Yamashiro, originally hails from Japan, and is not only incredibly skilled in hand to hand combat, but – as her name implies – incredibly deadly with a sword. In the comics and various animated adaptations, the character has largely been a heroic character, which makes us wonder how exactly she will fit into the Suicide Squad story.
El Diablo
There have been multiple iterations of El Diablo in DC Comics, as the character's existence goes back to the old west - where a man named Lazarus Lane was nearly killed by a gang of thieves, but revived by a Native American shaman. He adopted the name El Diablo, and from that day forward became a vigilante. The Suicide Squad live-action take on the character won't be this version, but instead the more recent one from DC's line of New 52 comics. In those comics, El Diablo is Chato Santana, a former criminal who actually encounters Lazarus Lane and takes on the old west hero's mantle.
Actor Jay Hernandez has the honor of being the first actor to bring El Diablo to life, and as you can in the image above, he's doing it by going through a pretty interesting transformation. Not only has he shaved off all of his hair, but his entire face is covered by a rather intimidating skull tattoo. The footage suggests that the character has a pretty severe obsession with fire, not to mention the ability to shoot it out of his palms, so we'll see how that affects his path in the movie.
Batman
Suicide Squad is a movie filled with bad guys and government officials with questionable morals, but there will be at least one hero present. It was confirmed by footage leaked online during filming that Batman will serve in at least a minor capacity, making this his second DCEU appearance after March's Batman v Superman: Dawn of Justice. In what is presumably a flashback, there will be a car chase scene between him and Joker that eventually results in Bats on top of Joker and Harley's sweet ride.
Ben Affleck was reportedly seen in Toronto on set, suggesting that we'll see Gotham City's protector up close and personal as opposed only being played by a stunt double from afar. That could lend credence to a rumor saying that Batman will corner Amanda Waller in her office and confront her about the government using dangerous criminals for their operations. We'll have to wait and see just how big Batman's role in the 2016 blockbuster actually is.
Lex Luthor
While it remains only a rumor at this point, with the character not yet mentioned in any official announcement about the film, it's been heavily suggested that Suicide Squad will have a direct connection back to the events of Batman v Superman: Dawn of Justice - specifically through Lex Luthor. We first heard about this back in October 2014, when it was reported that Jesse Eisenberg was in discussions with Warner Bros. about reprising the supervillain character.
One report claimed that the Suicide Squad will be sent to stop Luthor's superhuman trafficking operation, and it's later learned that he has a master plan involving Enchantress. It may be a while before we get anything firm on this subject, as Luthor's mere presence in Suicide Squad could wind up being a spoiler for Batman v Superman: Dawn of Justice. So we'll just have to wait and see how things pan out.
Your Daily Blend of Entertainment News
Assistant Managing Editor
NJ native who calls LA home and lives in a Dreamatorium. A decade-plus CinemaBlend veteran who is endlessly enthusiastic about the career he's dreamt of since seventh grade.