Why Internet Videos Are Better Than Any Action Movie, According To Nerve's Directors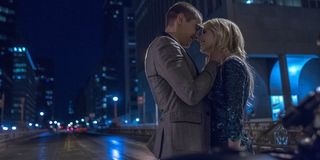 The titular online reality game at the heart of Nerve is one that's inspired by reality and the trials and tribulations of the internet. In the platform, you're either a paid watcher or a player, and if you're the latter you have to partake in increasingly risky games of truth or dare that result in you getting paid handsomely. In order to make Nerve and the participation of its users seem as realistic as possible, directors Henry Joost and Ariel Schulman watched a large number of high-octane viral stunt videos that they then used as inspiration for their action set-pieces. And it was through these viewings that they realized that they were way more intense than any action movie they'd ever seen.
Henry Joost and Ariel Schulman made this admission to me when I sat down to speak to the duo earlier this month while at the New York press day for Nerve. I asked them about the specific viral videos that inspired them, which led Ariel Schulman to explain,
Those of you that haven't seen those videos, can click here to watch them (Warning: They're not for the faint-hearted). But how did the pair then go about adapting these videos for the big-screen? Rather helpfully, both Ariel Schulman and Henry Joost broke it all down:
You can check out a snippet of my interview with the delightfully affable filmmaking pair of Nerve directors by watching the video below:
Nerve is now in cinemas across the country, and you can read my review of the teen survival thriller by clicking right here!
Your Daily Blend of Entertainment News