The Message Miranda Cosgrove Has For Despicable Me Fans While Recording Lines For The Sequel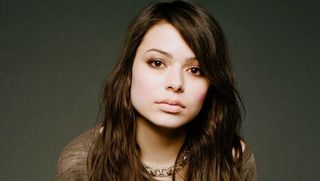 Miranda Cosgrove has been a stalwart of the Despicable Me franchise since the very first film was released back in 2010. She's reprised her role as Margo over a number of shorts, as well as its 2013 sequel, while she's currently putting the finishing touches to her performance in Despicable Me 3. The actress actually was recording some lines for the film as recently as Wednesday, and doing so clearly made Miranda Cosgrove a little nostalgic and wistful, as she uploaded the following message to her fans to celebrate her time with the franchise.
Despite being just 23-years-old, Miranda Cosgrove has formed a hugely impressive CV, starring in a number of franchises and films that mean an awful lot to plenty of people.
She originally rose to prominence opposite Jack Black in the beloved 2003 comedy School Of Rock, in which she played Summer Hathaway, while she then went on to star as a main cast member in the Nickelodeon TV series Drake & Josh, too. At the same time, Miranda Cosgrove has also popped up in Smallville and The Good Wife, meaning that, despite her tender age, she's pretty much perfected this acting malarkey already.
In the Despicable Me franchise, Miranda Cosgrove's Margo is the eldest adoptive daughter of Gru (Steve Carell) and Lucy (Kristen Wiig), with Dana Gaier and Nev Scharrel voicing her young sisters Edith and Agnes, respectively. In Despicable Me 3, the trio will meet up with their long-lost uncle Dru, who is Gru's twin, and is also voiced by Steve Carell.
However, Gru will mostly have his hands full with Balthazar Bratt, a super-villain and former child star from the 1980s that's still obsessed with the decade and the character he previously portrayed. He's also hell-bent on world domination. The fact that he's voiced by South Park co-creator Trey Parker has immediately made Despicable Me 3 a rather exciting proposition. You can check out the trailer for Despicable Me 3 below.
Despicable Me 3's cast will also include Steve Coogan, Julie Andrews, and Jenny Slate. We'll get to see whether Despicable Me 3 can match its enjoyable predecessors when it's released on June 30.
Your Daily Blend of Entertainment News
Your Daily Blend of Entertainment News
Thank you for signing up to CinemaBlend. You will receive a verification email shortly.
There was a problem. Please refresh the page and try again.