The Prank One Movie Theater Played On Crowds That Paid To See Moonlight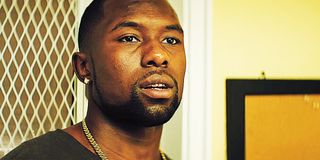 Just when you thought the storm had settled and maybe, just maybe, the world had moved on from the infamous Oscar gaffe that saw La La Land and not Moonlight named as the Best Picture winner, it emerges that even cinemas across the pond are having a dig at the mistake. That's because one London theater decided to prank an entire audience that had paid to see Moonlight by briefly showing La La Land instead. Well played.
This homage to the 2017 Oscar debacle took place at the Rio Cinema in Dalston, East London. For those of you looking for a comparison this is the hipster spot of the Big Smoke. It is basically the equivalent of Brooklyn, just with better accents. Obviously this means that they wanted to try and take a slanted wisecrack at the mistake that left the entire cinematic community aghast. What they decided upon was playing 20 seconds of La La Land right at the start of Moonlight.
But rather than provoking the paying audience to stand up in a furor and demand their money back, those in attendance were clearly right up to date with what had gone down the previous night at the Academy Awards. That's because the sold-out audience immediately got the joke, and even apparently burst into a huge round of applause, too.
The duty manager of the Rio Cinema spoke to Time Out London about his moment of comedic genius, admitting that "it wasn't the actual feature film, but a few seconds from a teaser trailer." The bit went beyond simply playing the wrong film, though, because he then added, "Then we shut it down, and a did a bit of fumbling to make it look like we made a mistake." Those are some very committed cinema employees right there. It's just a shame that there were two people in the audience that didn't find it so amusing ...
Just in case there are some people out there that don't know what happened, on Sunday night PricewaterhouseCoopers accountant Brian Cullinan, the man responsible for handing out the envelopes to Oscar presenters, gave Warren Beatty and Faye Dunaway the back-up Best Actress envelope rather than the one for Best Picture. You can see the mess that it caused by watching the footage below.
It later transpired that Brian Cullinan had been tweeting in the moments before he was supposed to hand out the envelope, and as a result both he and fellow accountant Martha Ruiz, who was working in the same position on the other side of the stage, have now both been banned from ever working the Oscars again. Harsh, but probably fair.
Your Daily Blend of Entertainment News
Thank you for signing up to CinemaBlend. You will receive a verification email shortly.
There was a problem. Please refresh the page and try again.