10 Actors Who'd Be Perfect For Escape From New York's Snake Plissken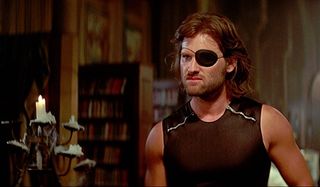 As if someone was reading our minds on a regular basis, it was announced last weekend that director Robert Rodriguez is looking to bring the long developing remake of Escape From New York to the big screen. So with such a dynamic director behind the camera, you can expect not only a lot of fun in front of the camera, but also some top notch casting. After all, the man's not a contemporary of Quentin Tarantino's for no good reason. But just who could take the role of Snake Plissken and make it as balls out exciting as Kurt Russell did in John Carpenter's 1981 original?
Well, in the 36 years between the original film's release and now, there have been quite a few actors that came along and walked the line between bad ass and wise ass that Plissken has always occupied in our hearts and minds. And these 10 contestants are the ones that should be on Rodriguez's short list, with a couple of them undoubtedly being on that list already as he's worked with them in the past. So join us now as we slither through these select few people who could possibly come close to that 80s Kurt Russell magic synonymous with Snake's legacy.
Ben Foster
Snake Plissken needs an actor that knows how to take the bad guys to task, and do so with a smile on his face. We need to identify with him, but at the same time know that he's going to do some stuff we might begin to question. After watching Ben Foster in his turn as Chris Pine's brother in Hell or High Water, he became one of the first people we'd cast in this role in a heartbeat. Even with his total resume laid out on the line, we'd be sold to cast Foster as the next stage of Snake's pop culture lifespan. But recalling the mix of raw threatening energy and good ol' boy charm, piss and vinegar, just makes us thrill at the prospect of Ben Foster turning New York city into his own playground.
Antonio Banderas
Robert Rodriguez and Antonio Banderas are like peanut butter and chocolate: they've been paired before, they'll be paired again and we'll line up for our fair share whenever they decide to do it again! In the case of the Escape from New York remake, it'd pair the two together for a project that'd harken back to the days of Desperado and Once Upon A Time In Mexico. Except Snake is a bit more of an anti-hero than El Mariachi ever was, which should be fun when played with Banderas' darker sensibilities. It's also been way too long since Antonio Banderas has gotten to shoot stuff up and spout witty lines, so this is too good a possibility to pass up.
Alexa Vega
Now, let's say for a moment that Robert Rodriguez wants to go in a really different direction with Snake Plissken and gender swap the character. Snake is a pretty gender neutral name, last we checked, so why not bring in long time Rodriguez contributor Alexa Vega into the mix? She's already worked on some action friendly projects with the director, such as Machete Kills and Sin City: A Dame To Kill For, and she's young enough that a franchise wouldn't be out of the picture. Also, it'd be kind of cool to see how the role of Snake would change with a female actor taking the lead, and it's the sort of experimentation that can make a remake like this really sing.
Chris Pine
Hewing closer to the short list a major studio would probably draft up once Escape From New York's remake was announced, Chris Pine's name seems like a natural to be linked to Snake Plissken. That said, Pine has definitely shown range outside of any typical studio picture, in both Hell or High Water and Stretch. Pine is definitely up for getting crazy while staring danger dead in the eye, and he just has one of those faces that screams Snake. You could practically imagine him speaking in a low, menacing drawl similar to that of Kurt Russell as you're reading this sentence.
Gael Garcia Bernal
With what could arguably be the most varied range roles in his personal canon, Gael Garcia Bernal definitely has what it takes to play Snake Plissken. Bernal's experience in everything from independent dramas to a Spanish language Will Ferrell comedy, he's flexible enough that you could drop him in any project, and he'd fit. But between the cheerful defiance of authority in Mozart In The Jungle, and the pulse pounding action he endured in Desierto, it's that combination that wins Gael Garcia Bernal a spot on this list.
Chris Pratt
You can blame James Gunn for this one, as casting Kurt Russell as the father of Chris Pratt's Star-Lord in Guardians of The Galaxy Vol. 2 showed us just how alike the two actors are. In fact, it could even be said that Peter Quill feels like a Marvel/Disney version of Snake Plissken, only with more humanity and the ability to give a shit about the people he's working with. Those could easily fall away though, and Pratt's natural swagger and command of the screen take after his soon-to-be on screen dad's earlier masterworks. From here on out, you're probably going to hear Pratt's name as an automatic option whenever a Russell picture is being remade.
Diego Luna
Above any other role on Diego Luna's resume, Cassian Andor from Rogue One: A Star Wars Story is the one that really sold us on Luna becoming the next Snake Plissken. Charming when he has to be, yet dangerous all the time, Cassian was a vital piece to the operation that stole the Death Star plans. He's also a dyed in the wool anti-hero for a good portion of the film, which also helps sell his credibility in the role. So naturally, if Diego Luna can navigate through Imperial forces to complete such a task, rescuing the president from post-apocalyptic New York should be a walk in the park.
John Leguizamo
It's no secret that Robert Rodriguez loves to work with Latino and Latina actors, and we've definitely played that fact to the hilt with previous contenders we've put onto this short list. But if there's anyone who could use an awesome career resurrection in the vein of so many others Rodriguez and Quentin Tarantino have brought into the modern world, John Leguizamo is certainly one of them. With his work in the John Wick franchise laying down some serious framework, Leguizamo would not only be a perfect fit for the gruff and grumpy side of the character, but he's also a shoo-in for the wise cracking part of the deal. Giving him a chance to take on a wild future New York, with all of the gangs and freaks waiting to take a piece of him, would be a glorious cherry on top of an already legendary career.
Michael Biehn
Dipping into the Robert Rodriguez stable of character actors for one final time, we can't help but think that Michael Biehn would be a fantastic Snake to bring Escape From New York into the 21st century. As if plum roles in films like Terminator, Aliens and Tombstone didn't prime us to automatically cast this fellow 80s bad-ass in Rodriguez's new iteration of Snake Plissken's infamous adventure, his work with the director only reinforces our feelings. Playing the sheriff in Planet Terror has familiarized him with the director's unique touch, so this is only another hand in glove combo that could serve the material perfectly. Well, maybe there's one last person that could do justice to Snake Plissken.
Kurt Russell
If something's not broken, then you really shouldn't try to fix it. Which is why we think if Robert Rodriguez is going to give Escape From New York some serious thought, he should consider making a call to Kurt Russell and inviting him to grow out his hair and don the eye patch once more. The only real drawback is the fact that casting Russell does limit Rodriguez's remake in terms of how much it can innovate or diverge from the original. Still, with his action franchise cred being renewed with Furious 7, having the OG Snake riding again would not only help us forget Escape From L.A. ever existed, it kind of makes sense.
Your Daily Blend of Entertainment News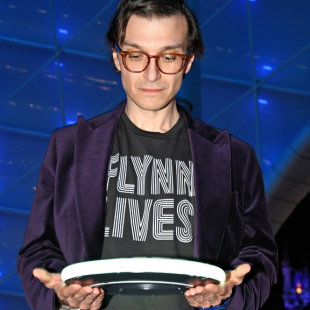 Senior Movies Contributor
CinemaBlend's James Bond (expert). Also versed in Large Scale Aggressors, time travel, and Guillermo del Toro. He fights for The User.