Justice League Costumes Revealed At Comic-Con, And They Look Badass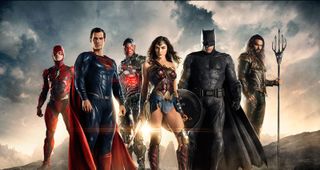 Now that we've seen Guardians of the Galaxy Vol. 2, Wonder Woman, and Spider-Man: Homecoming, the summer season of major brand comic book blockbusters is over -- but there's still plenty more to come in 2017. Specifically on the DC Comics side, November will finally be bringing us the Justice League movie for which we've been waiting years -- and you can get a special close up the hero's costumes below!
Last night marked the grand opening of San Diego Comic-Con 2017, and per tradition, that included the opening of the show floor in the San Diego Convention Center. Among the many sights to see included a special booth dedicated to the Justice League movie, which featured the costumes of the five major players in the film: including Batman (Ben Affleck), Flash (Ezra Miller), Cyborg (Ray Fisher), Wonder Woman (Gal Gadot), and Aquaman (Jason Momoa). Admittedly they are designs we've seen before, as the characters have been featured in trailers and other marketing materials over the last few months, but it's still a thrill to get a look at them up close and personal.
Of the costumes shown, I must say that I particularly loved seeing the Justice League design for Cyborg out on the Comic-Con floor. Because of the nature of the character and what should be obvious reasons, the decision was made to have Victor Stone's superhero get-up be primarily CGI in the Zack Snyder-directed film, but that's obviously not what we're seeing here. This may not be exactly what Ray Fisher was wearing on the set of the highly-anticipated feature, but that almost makes it more special to be able to see what the practical, real-life, non-digital version of it would be.
As has been pointed out by fans, Wonder Woman's costume also looks just a bit different than the one we saw weeks ago in her solo movie -- specifically in that it looks a good deal less colorful. While some have pointed to this being a part of the Zack Snyder aesthetic (he does love his muted colors), there is a more natural explanation. Namely, Wonder Woman is probably still using the same armor that she took when she left Themyscira, and it makes sense that the strong reds and blues would fade after a century. The good news is that she still looks like a total badass... but one does hope that she find a Leathersmith at some point to bring the boldness back out of the costume.
Of course, this is just the tip of the iceberg when it comes to the CinemaBlend San Diego Comic-Con coverage that you can expect. We are going to be on the ground here in Southern California all weekend covering the madness of the annual event, and keeping you up to date with all of the big announcements, reveals and more that we encounter. Stay tuned on the site for all of the latest updates, and look for Justice League in theaters on November 17th.
For those of you who want a closer-look at the Justice League costumes on display at San Diego Comic-Con, we have you covered!
First, let's check out the man who wants to bring all these heroes together in the movie, Bruce Wayne, a.k.a. Batman. The Caped Crusader wore two Batsuits in Batman v Superman: Dawn of Justice: the armor that he donned to direct battle Superman and the costume that looked like the traditional Batsuit from the comics. For Justice League, he's donning a Batsuit that has a more tactical feel to it, which is appropriate given the battle he and his fellow superheroes are about to jump into.
With the goggles and extra armor plating, Batman is now properly prepared to face Steppenwolf's Parademon army.
Next we have Wonder Woman, whose origin tale has impressed a lot of moviegoers this summer. Justice League will reunite us with the present day Diana Prince, and her costume looks almost exactly like the one we saw her wearing during World War I, with a few minor differences.
As mentioned earlier, Diana's Justice League suit looks like it's less colorful than the one she donned in Wonder Woman, but the could be attributed to fading after a century. At least she still has her trusty sword, shield and Lasso of Truth.
Third on the list is Victor Stone, a.k.a. Cyborg, who arguably benefits most from having his look shown off at San Diego Comic-Con. The footage of him we've seen so far in last year's Comic-Con video and the Justice League trailer earlier this year reeked of unfinished CGI, but this figure hopefully is a closer taste to what the finished CGI will look like in the movie.
It's fitting that Cyborg's Justice League appearance has an alien feel to it, as in the DCEU, Silas Stone rebuilt Victor's body using a Mother Box. So Cyborg can thank Apokolips tech for his abilities and cool armor.
Next is Barry Allen, a.k.a. The Flash. Since the Scarlet Speedster is currently enjoying small screen popularity, it was important for the movie version's costume to look different from the one on The CW's Flash TV series, but remain faithful to the suit from the comics.
Rather than go for a more traditional kind of superhero costume, Justice League's Flash is wearing an armored suit assembled from numerous plates. We've seen a little bit of Ezra Miller's Barry in action, but looking at the suit up close, it's a nice touch that there are scratches across the plates to show that he's fallen and crashed quite a bit while wearing the suit.
Finally, there's Arthur Curry, a.k.a. Aquaman, who made a shirtless cameo in Batman v Superman: Dawn of Justice. For Justice League, he'll don Atlantean armor for an extra layer of protection in the battle against Steppenwolf and his horde of Parademons.
The 'A' on the belt and the trident are both holdovers from the comics Aquaman, but rest assured, Justice League will be our first notable look at an Aquaman who is much different from the one who's been a DC Comics mainstay for over 75 years.
Your Daily Blend of Entertainment News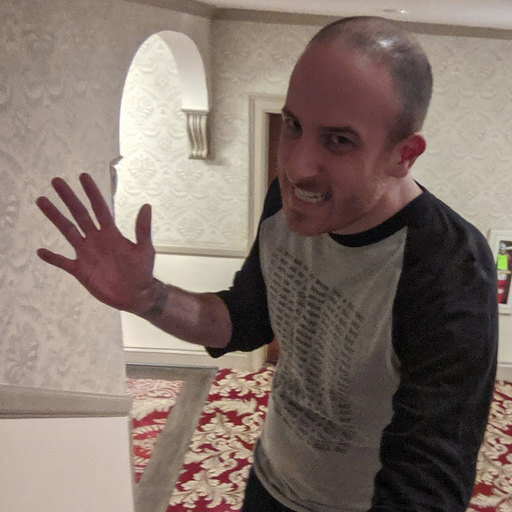 Assistant Managing Editor
NJ native who calls LA home and lives in a Dreamatorium. A decade-plus CinemaBlend veteran who is endlessly enthusiastic about the career he's dreamt of since seventh grade.