The Top 10 Movies Of 2017, According To CinemaBlend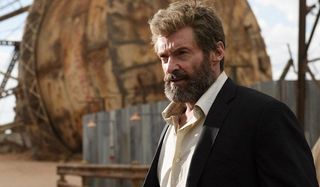 Looking back at all of the titles that were released since January 1st, you realize that movie-goers were offered an abundance in 2017. Every month of the year had something special and/or interesting to offer. This was the year that Andres Muschietti's IT created new records for horror. Patty Jenkins' Wonder Woman demonstrated what a female-fronted superhero blockbuster could really do. Edgar Wright's Baby Driver completely blew us away with its music-centric action. And yet as incredible as all of those films were, they still found themselves on the outskirts of our staff-averaged Top 10 of the year.
From the very start of the year we have our film writers and editors keep track of all the new releases they see, and provide them ratings out of five. Taking into consideration only titles seen by three or more staff members, we've averaged the scores, and come up with this Top 10. As diverse and opinionated as our staff can be, it actually comes together as a great list of movies, so read on for our picks!
#10: The Big Sick
Average Score: 4.2222/5
In large part thanks to his role in the critically-acclaimed HBO series Silicon Valley, Kumail Nanjiani has established himself as one of the funniest up-and-coming talents working in the industry. That fantastic sense of humor is very much present in his big screen breakout, Michael Showalter's The Big Sick, but far more significant is its sweetness and drama. Nanjiani co-wrote the script with his wife, Emily Gordon, basing it on their own romance, and it's a beautiful story built on a full ensemble of fantastic performances.
Kumail Nanjiani stars as himself, a stand-up comic who meets Emily (Zoe Kazan) when she subtly heckles him at one of his shows. They come together as a couple but find cultural differences tear them apart -- but this is only the start of their issues. Shortly after their breakup, a sickness forces Emily into a medically-induced coma, and Kumail is put in the position of playing catch-up with her parents (Holly Hunter, Ray Romano). The Big Sick is the best romantic comedy of the year, and a proud addition to our site-wide Top 10.
#9: Logan
Average Score: 4.25/5
Film snobs have made a habit of dismissing comic book movies for years -- but the genre has proved not to be the short-lived fad that naysayers predicted. Flexibility in storytelling has instead allowed it to absolutely flourish, with filmmakers using big name characters and studio money to tell epic and creative tales that also happen to be a part of a franchise. We saw multiple examples of this in 2017, a year of nine different adaptations, but none demonstrated the immense depth available better than James Mangold's Logan.
Borrowing beats from the Old Man Logan Marvel comics, the movie isn't about colorful costumes or world-ending scenarios, but rather is an adult, dark western that happens to have superheroes as main characters. Having played their respective roles for 17 years, both Hugh Jackman and Patrick Stewart are phenomenal in what looks like their final turns as Wolverine and Professor X; and Dafne Keen (as Logan's clone, Laura) is a talent who we hope to see more of for many years to come.
Tie-#7: War For The Planet Of The Apes
Average Score: 4.3/5
Six years ago it seemed like a dumb idea to bring back the Planet Of The Apes franchise -- particularly after the disappointment that was the Tim Burton-directed remake. Thankfully, Rise Of The Planet Of The Apes had us all totally changing our tune, and this year we saw the brilliant conclusion of one of the greatest trilogies of the modern era. With Andy Serkis once again demonstrating the incredible heights that can be accomplished with performance capture technology, Matt Reeves' War For The Planet Of The Apes is a brilliant, dark, somber, and yet perfect conclusion for what was first set up six years ago, that also opens the door to amazing things in the future.
In the same way that Dawn Of The Planet Of The Apes built upon its predecessor, War For The Planet Of The Apes further deepens the world of the franchise while also moving it forward in incredible ways. Brought to life with stunning snow-covered cinematography, it's not only amazing to witness the final battle between intelligent apes and fading, militarized humanity, but also the perspective it takes on the human survival instinct.
Tie-#7: Lady Bird
Average Score: 4.3/5
Greta Gerwig's Lady Bird is far from a complex tale. It's a straight-forward coming-of-age tale, chronicling the life of the titular character (played by Saoirse Ronan) as she navigates her senior year of high school. What makes it special, however, is its remarkable heart and honesty portraying everyday lives -- including both the intense highs of love and accomplishment; and the deep lows of loss and abandonment.
Having the experience of collaborating with Noah Baumbach on Frances Ha and Mistress America, Greta Gerwig makes a huge splash with her directorial debut here, making a film with a special mother-daughter story that's hard not to fall hard for. Saoirse Ronan is phenomenal, but also deserving her own very special recognition is Laurie Metcalf, playing a mom who wants nothing more than to keep her child close, but in doing so basically drives her further away. It's emotional and beautiful, and well-earns its reputation as a standout in 2017.
#6: Get Out
Average Score: 4.3125/5
The past work of Jordan Peele has consistently demonstrated just how smart he is -- particularly from a comedic standpoint -- but Get Out has brought him to a new level in our perception. Making his directorial debut, he has now had the opportunity to show the level of detail in his craft, and it is jaw-dropping to watch. Every frame of his social commentary-driven thriller has a particular purpose and message, and it acquiesces as the smartest and best horror film of the year (and this was a very, very special year for horror).
Get Out is simply an amazing watch -- tracing the story of a young black man (Daniel Kaluuya) who goes on a trip to meet the parents (Bradley Whitford, Catherine Keener) of his white girlfriend (Allison Williams) -- but it also happens to be a film built to be viewed many times. In that way it is arguably the most rewarding movie of 2017, but no matter how you slice it, it is one of the best.
Tie-#4: Detroit
Average Score: 4.3333/5
Kathryn Bigelow has a reputation for taking a good amount of time between projects, but the good news is that the five year wait after Zero Dark Thirty was well worth it. Taking a step away from the Middle Eastern conflicts that drove that film and the Oscar-winning The Hurt Locker, she dug into history on American soil with Detroit, and the results are just as harrowing as those last two features. She once again teams with co-writer Mark Boal to tell a story that has you holding your breath every 10 seconds, boosted by some remarkable performances.
The narrative begins sprawling, painting a picture of 1967 Detroit, Michigan with a wide variety of characters in the first act, but once the action focuses it keeps you held by the throat. It not only successfully shines a light on a remarkable injustice of the past, but is also a blistering reflection of the present, and it's ultimately explosive within the way it recontextualizes.
Tie-#4: Wind River
Average Score: 4.3333/5
Taylor Sheridan isn't technically a first-time director, having made his first feature behind the lens back in 2011, but he joins Greta Gerwig and Jordan Peele to complete the triumvirate of breakout filmmakers in 2017. In the past couple of years we've grown to expect good things from Sheridan as a storyteller, he having written the scripts for Sicario and Hell or High Water, but Wind River is yet another superb step in his growing career, and one of CinemaBlend's favorites of the year.
With this story Taylor Sheridan steps away from the United States' southern border to tell a story set in a wholly different world that exists within the country: a Wyoming American Indian reservation. The death of a teenage girl (Kelsey Asbille) sparks a homicide investigation by the FBI, headed by a fish-out-of-water agent (Elizabeth Olsen) who finds assistance from a local wildlife officer (Jeremy Renner). It's a taut, well-woven mystery set against a special backdrop, and it has cemented feelings around these parts that future Sheridan movies will be appropriately anticipated.
#3: Blade Runner 2049
Average Score: 4.4/5
Years-later sequels have the effect of freaking out fans -- and it's with good reason. There are countless examples of studios merely wanting to reinvigorate certain brands, and the results have been disastrous. Denis Villeneuve's Blade Runner 2049, however, is a film so great that basically stands as the perfect counterargument to any future fear of that variety. It's a movie made by people who love the classic original, and have created a follow-up that arguably surpasses it in quality.
Once again a perfect hybrid of film noir storytelling and dark sci-fi aesthetics, Blade Runner 2049 is an epic mystery that perfectly builds on its predecessor without fully relying on it. Ryan Gosling is at the height of his powers as the detective trying to solve a potentially world-changing case, and it's just as amazing to see Harrison Ford return as Rick Deckard as it was to see him come back as Han Solo in Star Wars: The Force Awakens. The genius collaboration between Denis Villeneuve and Roger Deakins results in one of the most stunning futuristic visions we've seen in modern cinema, and while it wasn't appreciated enough during its original theatrical run, it will soon become a classic in the genre.
#2: The Disaster Artist
Average Score: 4.5/5
As people who really love movies, movies about making movies are like catnip to us here at CinemaBlend, but James Franco's The Disaster Artist still stands out as a special little movie. After all, it not only has the appeal of being about creative vision and the need to share it with the world, but also happens to chronicle what is unquestionably one of the oddest true stories set in modern Hollywood.
The 2003 drama The Room and its writer/director, Tommy Wiseau, have become cult icons in the last 14 years, but James Franco puts a spotlight on the whole thing, and it's remarkable. Playing Wiseau, Franco gives the best performance of his career, and he gets the chance to tell a story about what is honestly a fucked-up but well-meaning friendship between Wiseau and his best friend/The Room star Greg Sestero (played by Dave Franco). It's the funniest comedy of the year, and sporting an average rating of 4.5 out of 5, our second favorite overall.
#1: The Shape Of Water
Average Score: 4.7857/5
Guillermo del Toro has long been a favorite of the CinemaBlend staff, as we have regularly watched in wonder as he has constructed beautiful yet often brutal tales of fantasy and horror up on the big screen. He's successfully surprised us on the big scale and small, applying his particular aesthetic to a wide variety of weird and wonderful stories. We've felt this way for a while, but The Shape of Water is a special film nonetheless.
Without a single line of dialogue between them, both Sally Hawkins and Doug Jones are extraordinary as the mute woman and the monster she falls in love with, and Guillermo del Toro surrounds them with arguably the best supporting cast he's ever assembled - with Richard Jenkins, Octavia Spencer, Michael Shannon, and Michael Stuhlbarg. It's an incredible big screen fairytale that could only be told with the writer/director's auteur style, and it comes together as our staff favorite of 2017.
Your Daily Blend of Entertainment News
Assistant Managing Editor
NJ native who calls LA home and lives in a Dreamatorium. A decade-plus CinemaBlend veteran who is endlessly enthusiastic about the career he's dreamt of since seventh grade.