The Razzies Just Named The Five Worst Movies Of 2017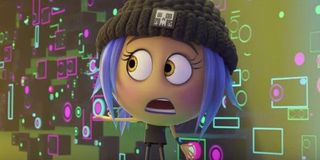 This is the time of year where numerous organizations celebrate the best that the movie industry has to offer. However, it's also the time of year where one organization celebrates the absolute worst. The 2018 Razzie nominations have been announced a day ahead of the Academy Award nominations and the nominees...well, they're probably more or less exactly what you expected. At the top of the list (or is that the bottom?) we have the five nominees for worst movie of the year, four summer stinkers and that movie people went to for Valentine's Day for some reason.
Transformers: The Last Knight "wins" the distinction of the most nominations for the 2018 Razzie Awards with nine. In addition to it's Worst Picture nod, it also received nominations for Wark Wahlberg as Worst Actor, and it took two of the slots for Worst Supporting Actor with both Josh Duhamel and Anthony Hopkins being recognized. Considering there are only nine categories where the Razzies give awards, this is quite a feat. The double nomination in supporting actor makes up for the fact that the movie did not receive a nomination for worst actress. Laura Haddock received a nomination for Worst Supporting Actress because apparently her part wasn't considered significant enough to be a lead.
Fifty Shades Darker ended up with eight total nominations, according to Entertainment Weekly, including Worst Actor/Actress nominations for both leads, Jamie Dornan and Dakota Johnson.
Of course, if you made the worst movie of the year, you probably started from a bad place, which is likely why the Worst Screenplay nominations are an exact duplicate of the Worst Picture list. The Worst Director noms contain four of the five Worst Picture choices. Somehow, Baywatch director Seth Gordan was able to escape a Razzie nomination, although the name that does make the list is an interesting one.
Darren Aronofsky received a Worst Director nomination for his film mother!, while leads Jennifer Lawrence and Javier Bardem also received nods for their performances. It's a somewhat surprising inclusion. While there are certainly both movie fans and critics who would agree that Razzie nominations are well deserved for mother!, there are probably an equal number who would put the movie among the best of the year. It was one of the most divisive films of 2017 but it has a decent 69% approval from critics on Rotten Tomatoes and a flat 50% from fans. By comparison, scores for Tom Cruise's The Mummy are at 16% and 36% respectively, which is much more in line with what you expect to see at the Razzies.
The Razzie Awards will be given out on March 3, the night before the Oscars. Winners aren't expected to be in attendance, but it's happened before.
CinemaBlend's resident theme park junkie and amateur Disney historian. Armchair Imagineer. Epcot Stan. Future Club 33 Member.