Comcast Won't Make Another Bid Against Disney For Fox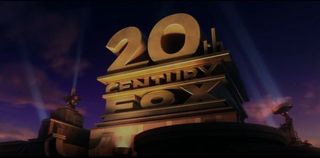 Fox is looking to sell off all of its movie assets. This is going to happen. The only question has been which major media company would pick up the business. Disney has been involved in a bidding war with Comcast over 21st Century Fox, but it appears that war is now over as Comcast has officially announced it will not make another competing bid for Fox, and will instead focus on winning the war for Sky in Europe against Fox.
The decision by Comcast not to raise its existing bid for Fox all but guarantees that the deal with Disney will now proceed. Government regulators have already given their approval to the deal, which was the only potential stumbling block in the $71.3 billion deal. Disney had raised its bid for Fox once in response to Comcast's initial offer and everybody was waiting to see if Comcast would respond in kind. Previous reports were that Comcast was looking for the money necessary to increase its bid. Whether Comcast was unable to find the financial backing or simply decided its efforts could be better spent elsewhere is unclear.
The story of Disney, Fox, and Comcast isn't over yet, however. Fox and Comcast are currently engaged in a bidding war of its own over Sky, the European satellite provider. Fox already owns 39% of Sky but has been trying to buy the remaining portion of the company. If Fox is successful, then Disney will end up owning all of Sky. If Comcast is able to prevail, then Disney and Comcast, who were just fighting over Fox, will end up sharing ownership of Sky. If Fox wins, it will likely mean Disney will have to increase what it's paying for Fox anyway as the total value of the company will have increased. Comcast has apparently decided the fight over Sky is more important than the fight over Fox, so the cable giant, that also owns NBC and Universal, will be looking to spend its money there.
The other reason that Comcast may have decided to back down, according to Variety, is that the U.S. government has appealed a judge's ruling that allows the proposed AT&T/Time Warner merger to go forward. Comcast waited on a decision in that case before making its initial offer for Fox, believing that the decision there would give an indication whether a Comcast/Fox deal would be approved by regulators. The fact that this decision is being fought over might indicate to Comcast that a deal with Fox could lead to a similar fight, which would be expensive, even if it was ultimately successful.
The Fox board of directors is expected to meet later this month to discuss the proposed sale options. While there is currently a lawsuit pending brought by Fox shareholders, with only one competitive offer, it seems likely this deal will ultimately be done.
CinemaBlend's resident theme park junkie and amateur Disney historian. Armchair Imagineer. Epcot Stan. Future Club 33 Member.
Your Daily Blend of Entertainment News
Thank you for signing up to CinemaBlend. You will receive a verification email shortly.
There was a problem. Please refresh the page and try again.