Pixar Grabs Chris Pratt, Tom Holland And More For Its Next Movie Onward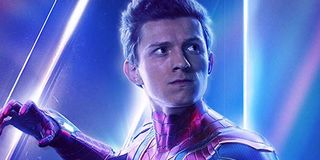 After Toy Story 4 arrives next year, Pixar is pressing pause on sequels and delivering another original movie to the masses. It was announced at D23 last year that the studio is making a fantasy movie taking place in a modern suburban setting. Today, not only has it been announced that this project is called Onward, the main cast has also been unveiled, starting with Tom Holland.
While he's unquestionably best known for playing Peter Parker, a.k.a. Spider-Man, in the Marvel Cinematic Universe, Tom Holland's other credits include In the Heart of the Sea, Edge of Winter and The Lost City of Z. Along with Onward, his upcoming, non-Marvel-related projects include Chaos Walking and The Voyage of Doctor Dolittle, the latter of which will also be a family friendly offering. So in addition to playing Spider-Man, he's taking on other roles to establish himself with younger moviegoers.
Next we have another MCU star, Chris Pratt. He's been playing Peter Quill, a.k.a. Star-Lord, since Guardians of the Galaxy. While some people might have already been familiar with Pratt from Parks & Recreation, within the major Hollywood productions space, he's also built a name for himself with The LEGO Movie (and its upcoming sequel), the Jurassic World movies and Passengers.
Third on the Onward casting list is Julia Louis-Dreyfus. While many know her best as Elaine on Seinfeld, in recent years she's drawn acclaim for playing Selina Meyer on Veep, and she also starred in The New Adventures of Old Christine. This also won't be Dreyfus' first time participating in a Pixar movie, as she previously voiced Princess Atta in A Bug's Life.
Finally, Octavia Spencer rounds out the Onward cast. Her notable credits over the last couple years have included Hidden Figures, The Shape of Water, the latter two Divergent movies and Red Band Society. Like Tom Holland, she'll also be starring in The Voyage of Doctor Dolittle, so Onward marks their second collaboration together.
As you can see, none of these actors' characters were identified, so we'll have to keep waiting to learn who they're respectively portraying in Onward. It also goes without saying that there will be more cast members eventually announced, but for now, this is a solid start.
Shortly after this Onward casting announcement came out, Tom Holland posted an Instagram video about his involvement with the movie and his costars, which you can watch below.
Looking at Onward's overall premise, the movie will follow two teenage elf brothers who embark on an extraordinary quest to discover if there is still a little magic left in the world. At last year's D23 panel, it was revealed that in this fictional world, after magic became too hard to conjure, it was replaced by technology. Hence why this world looks a lot like ours, only instead of it being populated by humans, it's filled with elves, trolls, sprites and other mystical creatures. There are also unicorns, although they're considered to be pests. Some Onward concept art shown at D23 depicted a town with a water tower and a dragon flying over it.
As far as these elf brothers are concerned, assuming the story is the same as it was envisioned last year, their search for some leftover magic is happening because they want to spend one last "magical" day with their father, who sounds to have passed away. Onward is being produced by Kori Rae and directed by Monsters University's Dan Scanlon, the latter of whom noted that this story is incredibly personal to him, saying in the press release:
Pixar's movies have had a lot of unusual premises, and while 2012's Brave did delve into magic, this is arguably the first of the studio's movies that's set within a fully fleshed out fantasy setting. Throw in how much this story means to Dan Scanlon (he recalled last year about how discovering an audio tape of his late father's voice played into him conceiving Onward), and this movie sounds like it could be one of Pixar's most unique offerings yet, which is saying a lot for a studio that's given us talking toys, cars, fish and emotions, among many other things.
Having Tom Holland, Chris Pratt, Julia Louis-Dreyfus and Octavia Spencer as the lead actors certainly gets this production off to a strong start. Each actors, whether they've only been famous for a couple years or several decades, are talented in their own special ways, and lending their vocal talents to a Pixar movie will almost certainly boost their profiles up even higher.
Those who follow Pixar's film slate closely also know that the studio has tried its best to balance releasing sequels and original stories in the recent past. Coco was the last of the latter kinds of movies, but this past June marked the release of Incredibles 2, following 14 years after its predecessor. Then next summer, Toy Story 4 will reunite us with Woody, Buzz and the gang nearly a decade after Toy Story 3. The characters will embark on a road trip that will include new faces like Forky, Ducky and Bunny, as well as the return of Bo Peep, who hasn't been seen since Toy Story 2. So by the time Onward comes out, it will have been three years since Pixar gave audiences an original story.
While there are undoubtedly plenty of fans who enjoy Pixar keeping their respective franchises going past one movie, it is nice when the studio delivers a new mythology to its ever-growing slate. It remains to be seen how Onward will ultimately perform, but at least on the actors side of things, Onward has gathered together some top-notch talent.
Onward will be released in theaters on March 6, 2020, so stay tuned to CinemaBlend for continuing coverage on its development, including who else will be brought on to the cast and when the first pictures/footage drop. In the meantime, to find out about movies that are arriving a little sooner, head to our 2019 release schedule.
Your Daily Blend of Entertainment News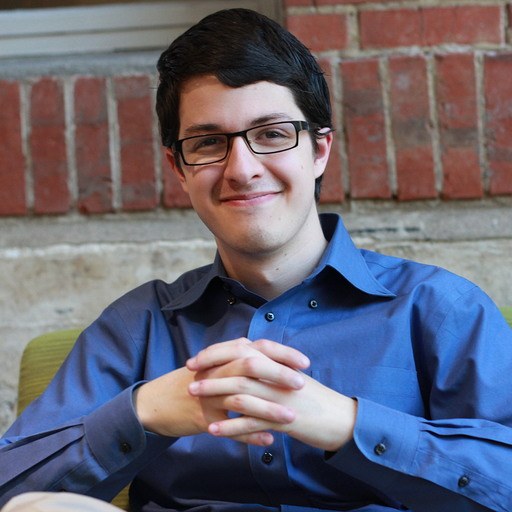 Connoisseur of Marvel, DC, Star Wars, John Wick, MonsterVerse and Doctor Who lore. He's aware he looks like Harry Potter and Clark Kent.