Why The Mission: Impossible Franchise Should End With The Next Two Movies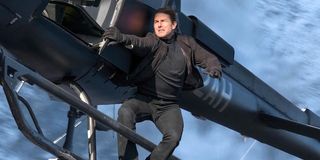 While Mission: Impossible was originally a successful TV series, the franchise had new life breathed into it over two decades ago when it was brought to the big screen. Initially each new Mission: Impossible movie brought with it a new director to bring their own unique spin, but after doing some uncredited rewrites on Ghost Protocol, Christopher McQuarrie was tapped to helm Rogue Nation and Fallout, and now the franchise is arguably more successful then ever. Clearly Paramount thinks so, because it was announced last week that McQuarrie will return to write and direct two more Mission: Impossible movies. This is exciting news, to be sure, but it also provides an opportunity for this film series to end on a high note.
There's no question that the Mission: Impossible franchise has been riding high this decade. The critical and commercial receptions on the last three movies were exceptional, with last year's Fallout ranking at 97% among critics on Rotten Tomatoes and making over $791 million worldwide. With McQuarrie leading the charge again, the chances of Mission: Impossible 7 and Mission: Impossible 8 experiencing that level of success are quite strong, and since the latter movie is expected to be released in summer 2022, that means the film series will reach its 26th anniversary. But all things must come to an end at some point, and rather than push its luck and trying to hit 10 movies by the 30 year mark, Paramount would be better off wrapping up the film series now to finish Ethan Hunt's story.
Before Christopher McQuarrie joined the Mission: Impossible franchise, each movie felt like a largely standalone feature, with Ethan Hunt and Luther Stickell being the only recurring characters. But starting with Ghost Protocol, and to a larger degree Rogue Nation, these movies have become more connected to one another, and Fallout in particular saw the most amount of established characters returning, including Ethan's ex-wife, Julia Meade. The fact that these next two Mission: Impossible movies are being filmed back-to-back suggest that those stories could be even more closely tied together, similarly to what Marvel did with Avengers: Infinity War and Avengers: Endgame. Assuming that is the case, doesn't it make sense to end the Mission: Impossible franchise on the biggest bang possible rather than trudge to the finish line with a lesser product?
The fact of the matter is that despite still looking relatively youthful and being driven to engage in crazy and dangerous stunts, Tom Cruise isn't getting any younger. By the time Mission: Impossible 8 comes out, he'll be around 60 years old, and eventually the time will come where he can't handle the action work required of him. It would be one thing if the Mission: Impossible film series was more of an ensemble effort, but as things stand now, this is still primarily Ethan Hunt's story. We've watched him fight the bad guys for several decades and periodically gotten insight into his personal life, but the day will come when he either retires from the IMF or is killed in the line of duty. It'd be better to see Cruise make a graceful exit with these last two Mission: Impossible movies while he's still able to pull off these physical feats.
If Paramount finds a way to give one of Ethan Hunt's allies their own spinoff film series, then perhaps that can extend the franchise for a little longer. And given how reboots and remakes are more popular than ever nowadays, there's always the chance that Paramount would press the reset button on Mission: Impossible and launch a brand-new spy-themed universe (although ideally, if this must happen, the studio would at least wait a decade). But as far the main, Ethan Hunt-focused Mission: Impossible movies are concerned, these next two installments are the perfect stopping point.
This isn't like Star Wars or the Marvel Cinematic Universe where the franchise can continue indefinitely because new characters can snag the spotlight after a certain amount of years or even decades. People are coming to see Tom Cruise in action, and there will come a time where he just can't deliver at the same level as he has in the last six Mission: Impossible movies, or the following stories about Ethan Hunt just become derivative and stale. Regarding the latter, bad movies can often tarnish the legacy of the franchise overall, so it's better to leave while you're on top than outstay your welcome.
One problem with taking this approach, though, is that Paramount Pictures only has a few blockbuster franchises. Star Trek 4 has reportedly been shelved, and there's no word on when another Star Trek movie will come out. Bumblebee was a critical hit, but the future of the Transformers film series is officially shrouded in mystery. Mission: Impossible is a reliable heavy hitter, so if Paramount were to close the book on Mission: Impossible, that could hit its wallet (so to speak) hard. Nevertheless, quality should supersede quantity. Paramount's still a big studio and would find a new franchise to bring in the big bucks in Mission: Impossible's place.
We have no idea yet what the next two Mission: Impossible movies will be about, although Christopher McQuarrie is reportedly considering bringing back Henry Cavill and Alec Baldwin to reprise August Walker and Alan Hunley, respectively, for flashbacks. Whether or not that happens, Christopher McQuarrie and those responsible for this franchise have an opportunity to bring Ethan Hunt's adventures to a solid and exciting conclusion.
Few movie franchises have gotten better with age, and Mission: Impossible can count itself among this small group. Why tempt fate by going longer than eight moves over 26 years? Leave while the world is still fond of this franchise as opposed to waiting until audiences to want these movies to go away. Besides, one would imagine that Christopher McQuarrie will eventually want to work on other kinds of movies, and frankly, it's hard to imagine another director coming in to fill his shoes and make Mission: Impossible movies equally as good, if not more so, then the ones he gave us.
Stay tuned to CinemaBlend for more updates on the Mission: Impossible franchise as they come in. For now, be sure to look through our 2019 release schedule to find out what movies are coming out later this year.
This poll is no longer available.
Your Daily Blend of Entertainment News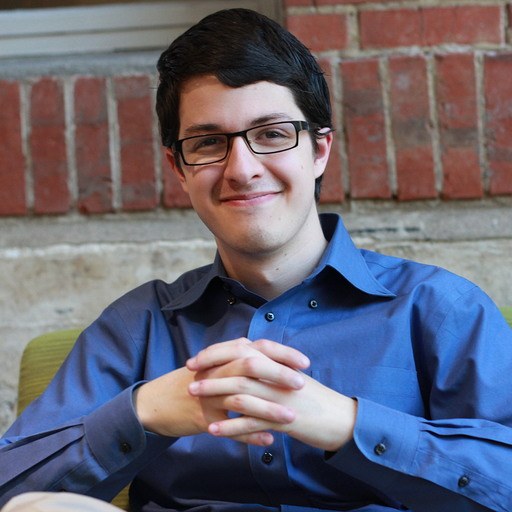 Connoisseur of Marvel, DC, Star Wars, John Wick, MonsterVerse and Doctor Who lore. He's aware he looks like Harry Potter and Clark Kent.