What About X-Men? The Rights Issues That Complicate Marvel And Disney's MCU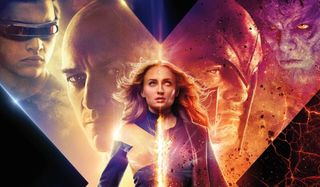 Avengers: Endgame was the fantastic end to the first arc of an even more ambitious experiment in film history: the Marvel Cinematic Universe. A mega conglomerate of various characters previously scattered to the winds through various rights holders, the MCU is basically the Infinity Gauntlet of cinematic universes.
But if you go back a couple decades, it was a possibility that didn't look like it'd ever get off the ground. It took a lot of time and business dealings through various movers and shakers, but the Marvel Cinematic Universe eventually formed into the beast that it is today through some well-timed moves.
Of course, there are still some properties out there, in the wild, waiting to come home. And then there are others, with Fox's X-Men franchise being arguably the biggest, which have recently been brought back into the fold, but need to have their entrances planned. Either way, the history behind Marvel's cinematic endeavors, and how they came to be, spell out the hurdles of both the company's past and future films, and how they complicate the completion of Disney's Marvel Cinematic Universe. So let's go over them!
How The Marvel Movies Came Into Existence
Before Marvel Studios existed, Marvel Entertainment Group was the big tent under which Marvel Films operated as a division. The properties of the storied Marvel Comics brand would be shopped to other studios for production, and this era led to some interesting results.
Under the Marvel Entertainment Group era, the original film versions for both The Punisher with Dolph Lundgren and Captain America with Reb Brown were made, as well as an entire film version of The Fantastic Four produced by Roger Corman. That last project was never officially released, seeing as it was merely made in order for production company Constantin Films to keep the rights, but neither The Punisher or Captain America were terribly big hits.
Eventually, Marvel Studios was born out of Marvel Films' past history, and started with a big deal involving 20th Century Fox. For seven years, Fox and Marvel Studios would make films like the X-Men and Fantastic Four franchises, as well as Daredevil and Elektra. But even with that deal in place, and producer Avi Arad as the big wheel behind it all, the universe of Marvel films was fractured due to a lot more licensing deals in the works with other studios.
How The Rights For Marvel's Early Films Were Split
As previously mentioned, The Punisher and Captain America were both previously made into films, as was The Fantastic Four under the older Marvel Entertainment Group run of things. But in addition to those properties, there were two really big hits that happened at other studios, all thanks to Marvel's practice of licensing to almost anyone who had the right deal.
The first was 1998's Blade, which made New Line Cinema a big name in the late '90's, as well as boosted Wesley Snipes' star standing in Hollywood. The franchise would run for three films, and one TV show, with Blade: Trinity being the final film in that particular line.
The second, and perhaps most successful run of films outside of the Fox deal was Spider-Man, which was licensed to Sony alongside a whole bunch of spinoff possibilities. Starting with 2002's Spider-Man and running through 2014's The Amazing Spider-Man 2, the five Spidey films ran before and during the MCU's launch.
Some other notable set-ups in the wilderness years were the fact that New Line Cinema originally had the rights to Iron Man, as well as the fact that Lionsgate precursor Artisan Entertainment had a deal to make films with heroes such as Thor, Black Widow, Deadpool and The Punisher. Lionsgate would make an attempt at Marvel cinematic glory with Punisher: War Zone, but the film would only find its feet as a cult hit in the years after its release.
Last, but not least, Universal Studios held the rights to two characters, Hulk and Namor the Sub-Mariner, which would only see one of those characters leading their own movie pre-MCU (2003's Hulk). Still, this positioned the studio to become a future power player as Marvel Studios entered its next phase.
How The Marvel Cinematic Universe Came Together
There was an idea: that Marvel Studios would partner with a big Hollywood fixture to create a singular slate of superhero hits for the public to see. And this idea ultimately came down to two potential partners: Universal, which had Hulk and Namor, and Paramount, which was a more amenable partner when Universal didn't work out.
As early as 2004, Marvel Studios had a slate of heroes it wanted to use which included the following heroes and properties: Ant-Man, The Avengers, Black Panther, Captain America, Cloak & Dagger, Doctor Strange, Hawkeye, Nick Fury, Power Pack and Shang-Chi. The initial plan was to deliver two films a year, aimed squarely at the PG-13 rating.
Eventually, acquisitions would be made, and Iron Man would join that group, as well as Universal coming aboard with a deal that allowed an MCU-set Hulk film to be made. Hulk's rights would be at Marvel, with Universal retaining a stake in that character, as the studio has right of first refusal for distribution.
Through all of these shake-ups and shifts in power, one man rose to the top: Kevin Feige. Starting out in the early days of Marvel Studios, Feige went from junior executive to President of Production with Iron Man, installing him as the mastermind who would see the MCU become a beacon of comic movie making.
The studio that started operations out of a Mercedes Benz dealership became a powerhouse with 2008's Iron Man, starring Robert Downey Jr, and eventually was bought in 2009 by the Walt Disney Company for a cool $4 billion. Slowly, other properties like Daredevil, The Punisher and Blade would be reacquired after their runs with other studios expired. That said, there are still some interesting logistics that would need to shake out, in order for the MCU to become whole again.
The Notable Properties Still Outside Of The Marvel Cinematic Universe
While the Marvel Cinematic Universe is, by and large, a pretty collective whole, there's still some gaps that are outstanding in the total portfolio. While some of these are patched thanks to recent deals and shared agreements, it's still an interesting landscape to take a deeper look into.
In particular, there seem to be three studios that have stood in the way of Disney and Marvel completing their Infinity Gauntlet of intellectual property. One has already become a vanquished foe of sorts, with two still going strong. Here's where we stand so far with the most notable properties outside of the MCU, and the studios that hold the cards. First off, let's look at that vanquished foe, Fox.
The Marvel Rights Held By Fox
Obviously, before its acquisition, 20th Century Fox held some pretty powerful cards in its Marvel Universe deck. While Daredevil and Elektra eventually went home to Marvel proper, Fox still held onto some pretty big names in the Marvel Universe. Most importantly, Fox still had the X-Men series, with The New Mutants and Deadpool spun off from that world.
But in addition to those popular titles, 20th Century Fox had the Fantastic Four series in its back pocket. With two relatively successful films in 2005 and 2007, and the not-so-successful reboot in 2015, Fox retained ownership of that particular property, making any potential crossover adaptations even harder to potentially execute.
However, since 20th Century Fox has been newly acquired by the Walt Disney Company, the only real questions with these characters is how to incorporate them into the Marvel Cinematic Universe fold, through both pre-existing films and/or reboot potential. Still, this turn of events being such a recent development does scupper any sort of crossover hopes for the time being, as even Kevin Feige has mentioned that in the case of the X-Men, it'll be years before anything happens.
The Marvel Rights Held By Universal
While Universal only has two properties that it can lay claim to tying up, both seem to be in somewhat usable shape with Marvel Studios. In the case of The Hulk, the problem isn't as pronounced, as Marvel and Universal share ownership of the character.
However, the big problem comes from Universal getting a right of first refusal for distribution rights to any future Hulk films. Which means that so long as that clause is in play, and the public demands a solo film with Bruce Banner and his green rage filled half, it probably won't happen as Disney's going to want to distribute without as much interference as possible
The only other character that Universal laid claim to was Namor the Sub-Mariner, and while he has recently reverted to the Marvel Cinematic Universe, there are still some complications involved. Though, when last asked about the subject, Kevin Feige specified that it was really a matter of where or when Namor would pop up in the MCU.
The Marvel Rights Held By Sony
The greatest thorn in the side of the Marvel Cinematic Universe is, without question, Sony and its grasp on the rights to the Spider-Man films. With Disney and Sony sharing the usage of Peter Parker in the Marvel Cinematic Universe, Sony still gets to "finance, distribute, own and have final creative control" over Spider-Man.
On top of that, there are other Marvel characters that Sony maintains ownership over, with an entire slate of films that it has branched its properties out into. Starting with last year's big hits Venom and Spider-Man: Into The Spider-Verse, the Sony contingent looks strong as ever. Though there are further films that are in the works that will only complicate any future moves that Disney may have in the works to make Peter Parker a part of its family.
In particular, the Morbius and Spider Women films in production could potentially make Sony the biggest source of competition for Disney and Marvel Studios. Should the Silver Sable or Black Cat projects that were previously mentioned as in production get back on track in their own ways as well, that's another source of revenue that only makes Sony's hold on Spider-Man that much greater.
The Marvel Cinematic Universe is a pretty expansive haven of Marvel Comics' intellectual property, and in its current state, it's pretty comprehensive. But with the outstanding rights issues and decisions ahead that Marvel Studios still faces, there will still be limits as to which characters and storylines will be able to be integrated into the Marvel Cinematic Universe.
For now though, Avengers: Endgame signifies the height of the MCU's character roster, and can be enjoyed by audiences all over in theaters now.
CinemaBlend's James Bond (expert). Also versed in Large Scale Aggressors, time travel, and Guillermo del Toro. He fights for The User.
Your Daily Blend of Entertainment News
Thank you for signing up to CinemaBlend. You will receive a verification email shortly.
There was a problem. Please refresh the page and try again.