Clint Eastwood's Best Movies, Both As An Actor And As A Director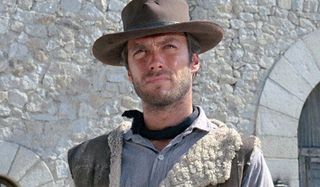 Clint Eastwood's incredible career as an actor and director goes back almost seven decades, spanning from his early days in the spaghetti westerns directed by Sergio Leone to the modern-day masterpieces that he has directed. While many Hollywood stars have been both actors and directors, Clint Eastwood shines alone in his incredible success at both.
As a director, his movies have won multiple Academy Awards and he was won four individually, two for directing and two for Best Picture. He's been nominated for another seven, including twice for his acting. Plus, he was once considered for the role of James Bond, despite being American.
A list of Clint Eastwood's best movies could stretch for miles, but I've picked out what I think are five of his best performances as an actor in movies he did not direct and five of his directing jobs, some of which he also acted in. Take a look.
Clint Eastwood As A Director
The Good, The Bad And The Ugly (1966)
You can't talk about Clint Eastwood without starting with the Sergio Leone-directed "Man With No Name" trilogy, starting with A Fistful Of Dollars, followed by For A Few Dollars More, and wrapping up with the most famous, The Good, The Bad And The Ugly. All three were released between 1964 and 1966 in Italy, but were all released in sequential order in the United States in 1967. The trilogy launched Eastwood into superstardom after his gritty, tough-guy performances as "The Man With No Name."
Kelly's Heroes (1970)
Kelly's Heroes is a great heist/World War II flick that is often overlooked in Clint Eastwood's stellar career, but looking back on it, it exemplifies just how big he had become by the time it was released in 1970. Eastwood stars as Private Kelly who leads an all-star cast on a hunt for Nazi gold, a cast that includes Telly Savalas, Carroll O'Connor, Donald Sutherland, and Don Rickles. The movie is full of military satire and it brilliantly walks a fine line between serious and ridiculous brilliantly. The tank scene as they approach the Nazi gold sets that tone perfectly.
Dirty Harry (1971)
Just like the spaghetti westerns of the sixties, the five Dirty Harry pictures in which Clint Eastwood played the title character would be enough for any normal actor to enter the pantheon of greats. For Eastwood, they are definitely a huge part of his legacy. His delivery of some of the most classic lines in cinema history, like "Go ahead make my day" and "Do you feel lucky?" are as much a part of the lexicon as anything Shakespeare ever wrote!
Escape From Alcatraz (1979)
For a certain generation, Escape From Alcatraz is one of those movies that seemed to always be on cable TV, like the Shawshank Redemption of the late '80s and early '90s. Based on a true story (though not very accurately), Clint Eastwood stars as Frank Morris, a prisoner at Alcatraz that organized the most infamous escape from the country's most notorious prison. Was it successful? The film's ending is somewhat ambiguous in answering that question because the truth is a mystery, Morris and the others were never seen again, nor were their bodies ever found.
In The Line Of Fire (1993)
In The Line Of Fire is a little bit of a rarity in that it is a later-era Clint Eastwood movie that he starred in, but didn't direct. In it, Eastwood is washed-up Secret Service agent who was on the Presidential detail when Kennedy was assassinated and thirty years later finds himself working on another Presidential detail in light of information that a serious threat is being made on the President's life. The antagonist, a would-be assassin played brilliantly by John Malkovich, taunts Eastwood with the past until it all leads to a climatic showdown between the two.
Clint Eastwood As A Director
The Outlaw Josey Wales (1976)
Clint Eastwood's career as a director goes much further back than most people realize. While the Outlaw Josey Wales wasn't the first film he directed, it was the one that really got his career as a director off the ground. It was a huge hit, wildly popular with the public and critics alike. Of course, Eastwood also stars in the movie as Josey Wales, a farmer hellbent on revenge for his wife's killing by a Unionist during the Civil War.
Unforgiven (1992)
Unforgiven was a BIG deal. For starters, it marked Clint Eastwood's return to the genre that first made him famous, both as an actor and as a director, the western. It was also a fantastic movie with top notch performances by Eastwood, Gene Hackman, Morgan Freeman, and Richard Harris. It is another revenge story with Eastwood, as Will Munny, going after a bounty set up by a group of prostitutes to avenge the beating of one of their own. For the film, Clint Eastwood won his first two Oscars, one for Best Picture and one for Best Director with this winner.
Million Dollar Baby (2004)
The second Oscar winner of Clint Eastwood's directing career came for Million Dollar Baby. A deeply melancholy film, it tells the story of Eastwood as a washed up boxing trainer that gets one more shot with a gritty, down on her luck woman that wants to be a champion, played by Hilary Swank. It's a tragic story and one that took years to make, as no studio initially wanted to make it. Eastwood proved them all wrong though, as the film pulled in four Academy Awards, including Best Picture, Best Director and Best Actress for Swank.
Letters From Iwo Jima (2006)
Letters From Iwo Jima is unique for a number of reasons. First, it's an American movie that is almost entirely in Japanese. It is also the companion piece to Flags Of Our Fathers, which is the story of the Battle Of Iwo Jima from the America perspective while Letters From Io Jima is from the Japanese side. The two films were shot back to back in an incredibly ambitious project that you would expect from a younger, less accomplished director, not a 76-year-old will a huge bucketful of past laurels, like Eastwood. Sadly, neither movie did well at the box office, but no matter, just the ambitiousness and uniqueness of the two movies is worth seeking them out. Letters From Iwo Jima is definitely the better of the two, though both are excellent.
American Sniper (2014)
American Sniper is a movie that causes some division among viewers. In general, it has received rave reviews over the years and it was nominated for multiple awards, but it's also pretty controversial, both for its subject matter and for Clint Eastwood's filmmaking. The film stars Bradley Cooper as Navy SEAL sniper Chris Kyle, a veteran of the Iraq War who was killed by a fellow soldier in 2013, just a year before the movie was released. The movie found a groundswell of support from veterans both for Cooper's portrayal and Kyle's story. Love it or hate it, it's incredible to think that even at age 84, Eastwood was still putting out masterful films like this, just as he is today.
The word "icon" is thrown around a lot in Hollywood, often about people that while great, may not deserve the moniker. Clint Eastwood deserves it. Maybe moreso than anyone else. His incredible career has spanned multiple generations and multiple genres and even at age 88, he doesn't appear to be slowing down. As long as he isn't yelling at empty chairs.
Your Daily Blend of Entertainment News
Hugh Scott doesn't believe aliens are hidden at Area 51 or that Elvis is alive, but he does believe birds are real and Meghan Markle isn't treated fairly by the tabloids. He's been writing about music, movies, and celebrities for most of his adult life after realizing stocking shelves in a paper warehouse in college wasn't all it was cracked up to be.