The Secret Life Of Pets 2: Animated Dogs And Cats Beat Out Dark Phoenix During Slow Weekend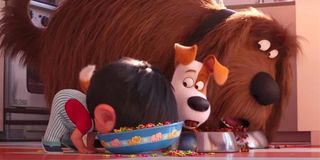 We've been on a bit of a blockbuster high the last few weeks, particularly thanks to the insane performance by Joe and Anthony Russo's Avengers: Endgame - which is getting closer everyday towards becoming the biggest movie of all time. Unfortunately, though, that particular film fever is coming down now, and helped us once again acknowledge something we've now recognized for months: 2019 is really disappointing at the box office. This weekend is a perfect example, as what should have been an absolutely massive three days - featuring the launch of both a new X-Men movie and Illumination Entertainment title - we instead just got... blah.
Check out the numbers for Chris Renaud & Jonathan del Val's The Secret Life Of Pets 2, Simon Kinberg's Dark Phoenix and the rest of the Top 10 below, and join me after for analysis!
The films released by Ilumination Entertainment have never really received the acclaim of either Pixar or Walt Disney Animation Studios titles, but what they have been known for is making crazy money at the box office. It started with the successful launch of the Despicable Me franchise back in 2010, and the train failed to slow down since, with their weakest performer to date being 2011's Hop, which still managed to make nine figures by the end of its theatrical run. This created a lot of expectations for The Secret Life Of Pets 2, but the finished product has underwhelmed in its launch.
The first movie in this series still remains the highest grossing Illumination Entertainment title domestically - having made $368.4 million in North America. But it doesn't look like The Secret Life Of Pets 2 is going to be able to come anywhere close to matching that success. Despite being released in 200 more theaters during its opening weekend, the sequel made less than half of what its predecessor did in July 2016. At that time it was a big surprise hit, crushing its direct competition and forcing Andrew Stanton's Finding Dory from the first place position it had owned in its first three weeks. Hell, the money made by the follow-up doesn't even equal what The Secret Life Of Pets made in its second week when it was going up again Paul Feig's Ghostbusters.
It was suggest by some prognosticators that The Secret Life Of Pets 2 could make north of $60 million, but it came up shockingly short. It may wind up getting some positive word of mouth from audiences, as it managed to get an "A-" CinemaScore grade, but still the future doesn't look incredibly bright for the animated would-be hit. There are some massive movies coming up in the next few weeks, with the greatest competition surely set to come from Josh Cooley's Toy Story 4 - which will likely be stealing a lot of Illumination's audience when their film goes out swinging for its third weekend.
Of course, as sour as that whole mess is, the situation for Dark Phoenix is far bleaker. This has been a film in trouble for quite a while now, as we have seen it go through many delays, and there has been a great deal of chatter about behind the scenes changes. As a result, expectations weren't too high for this release - despite it being the final chapter in the main X-Men series - but even still it managed to disappoint. This is the weakest opening ever for a film in the Marvel Mutant franchise... and not by a small amount, either. Previously it was James Mangold's The Wolverine that had the worst three day start, but even that film managed to make north of $50 million.
The situation is modestly similar to what happened to Josh Trank's Fantastic Four back in 2015 - also a much-delayed Fox Marvel movie that also happened to have a script written by Simon Kinberg. Opening in August, Fantastic Four made just $25.7 million in its opening frame - which isn't a great deal better than the $33 million showing by Dark Phoenix. International numbers should ultimately help, as the latest release has already made $107 million from overseas, but it's doubtful that it will be called anything close to a "massive success" by the time it exits theaters.
How could things get more depressing? Well, let's talk about Michael Dougherty's Godzilla: King Of The Monsters - which took the top spot last week with an underwhelming $49 million. This is another feature analysts were hoping would buoy the box office numbers of early 2019, but now it looks like that's definitely not going to happen. Not only did the film fall from first to fourth place, it also saw its numbers drop off a stunning 67.5 percent - which is really awful considering studios typically hope for a falloff of only 50 percent or so. Thanks to money from foreign territories it's going to be fine at the end of the day, as its global total is already nearing $300 million, so Warner Bros. doesn't have to sweat too much about Adam Wingard's upcoming Godzilla vs. Kong, which has already wrapped production in anticipation of being released next year.
To close out with a bit of a silver lining for these dark clouds, at the very least Guy Ritchie's Aladdin is doing some solid business - able to hold on to third place in its third week. Not only has it been doing better than Disney expectations, it's already made twice as much as Tim Burton's Dumbo made earlier this year (though its worth noting that the baby elephant movie is still playing in 112 theaters nationwide). Aladdin has surpassed $600 million at the international box office, and is now the fourth biggest release of 2019, behind only Avengers: Endgame, Captain Marvel, and the Chinese film The Wandering Earth.
Coming up on Friday we will get to see a showdown between more sequels - and hopefully the results will be at least a little better that what's been detailed here. Men In Black International and Shaft are going head-to-head, so be sure tune in next Sunday to see how everything shakes out.
Your Daily Blend of Entertainment News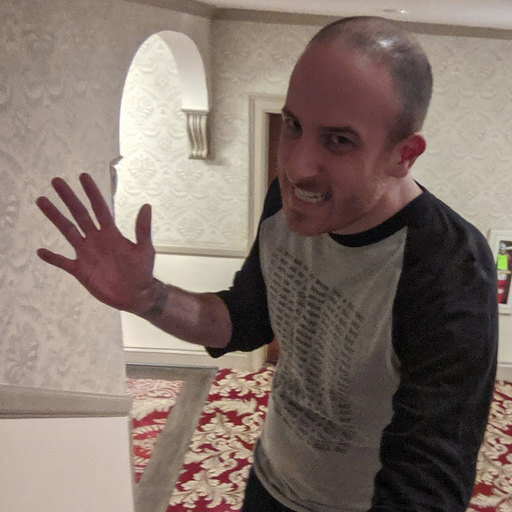 Assistant Managing Editor
NJ native who calls LA home and lives in a Dreamatorium. A decade-plus CinemaBlend veteran who is endlessly enthusiastic about the career he's dreamt of since seventh grade.