The 10 Best Robert De Niro Movies, Ranked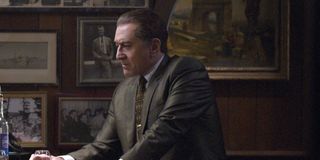 If one were to sit down and count the iconic movies that Robert De Niro has attached to his name, they'd run out of fingers. Few actors are as lucky to have had the run he's had in Hollywood, and even fewer have so many iconic roles under their belts that it's a challenge to whittle down the ten best movies of their career.
With that said, we think we have a pretty solid grasp on the best of Robert De Niro, and have run through the greatest films he's been a part of and considered how he elevated them in the ranking consideration. Not everyone will agree with the results, but as we learned running through these, it's hard to make an argument against any of the 10 included below.
10. Cape Fear (1991)
Anyone who has seen a Robert De Niro mob movie knows the actor can play a bad man, though it's rare we've seen him play a man as deranged as Cape Fear's Max Cady. Cady is a violent rapist out for revenge against his lawyer, who hid evidence in Cady's prior conviction that would've reduced his sentence. Armed with knowledge of the law and an insatiable blood lust, Cady then makes moves to destroy his lawyer's life.
Cape Fear is a remake, but it is elevated in part by Martin Scorsese injecting his own style into the film and Robert De Niro's chilling transformation. In addition to the ghastly performance as Cady, De Niro paid a doctor to grind down his teeth, and worked out until he allegedly got down to 4% body fat. The performance was great, but the body transformation really sold De Niro as a deranged psychopath hell-bent on revenge.
9. Heat (1995)
Robert De Niro portrays real-life criminal Neil McCauley in Heat, who is engaged in a cat and mouse fame of sorts with Al Pacino's Vincent Hanna. It was not the first time the two appeared in the same film, but due to the nature of their scenes in The Godfather: Part II, it would be the first time they appeared together in the same scenes.
Heat is altogether a solid film, but the highlight of this movie is the dynamic of Robert De Niro and Al Pacino. Hollywood has tried to recapture that magic a couple times since, with both actors appearing in the movie Righteous Kill and the upcoming Netflix original The Irishman. Heat may not be the greatest Robert De Niro movie to also feature Pacino on our list, but it's absolutely deserving of top 10 status.
8. The Untouchables (1987)
In The Untouchables, Robert De Niro plays one of the biggest real-life mobsters of all time in a star-studded affair. Kevin Costner leads (but in some ways trailed behind De Niro) as Eliot Ness in his effort to bring down the great Al Capone during Prohibition.
Robert De Niro still managed to stick out in such a star-studded affair, although didn't snag an Oscar for his performance like Sean Connery did. It's kind of surprising considering how much De Niro's performance influences this film, especially when considering Bob Hoskins was the second option to play Al Capone. Imagine this film with Hoskins, and how wildly different it would be with him in place of De Niro!
7. The King Of Comedy (1982)
A super fan of a television host gets a little too comfy in this Robert De Niro movie, as he plays wannabee celebrity-turned-stalker Rupert Pupkin. That's about all one really needs to know heading into this movie, as it's one of those that's great to experience fresh for those who haven't seen it yet. Plus, Joker (which De Niro reportedly loved the script for) is out this year, and it seems like parts of that movie are inspired by The King of Comedy.
Robert De Niro's commitment to role accuracy really served him well, even if he did put himself at risk doing so. De Niro actually followed around some of his own super-fans, and even had a conversation with one of his long-time stalkers to get in the right head space for the role. Could he have pulled it off without going to such lengths? I'd like to think so, but knowing he did that only elevates this performance that much more.
6. Casino (1995)
A sports handicapper hits the "jackpot" in Casino and is sent to Las Vegas to run, you guessed it, a casino owned by the mafia. The task gives and takes a lot from Robert De Niro's Sam "Ace" Rothstein, and we see him go through a lot of big things in this just short of three-hour Martin Scorsese mob film.
Though some critics would liken it to the lesser mob film when compared to the stylistically similar Goodfellas, even a lesser Scorsese/De Niro mob collaboration makes for a pretty fantastic movie. Whether he's interacting with co-star Sharon Stone or Joe Pesci, Rober De Niro is electric in every scene. A viewer may even want to actually be him... that is, until they see how terrible things get for him in the second and third act.
5. The Deer Hunter (1978)
There are plenty of great films that chronicle the intensity and aftermath of the Vietnam War, and The Deer Hunter is among the best. We see Robert De Niro's Mike and friends in America pre-war and their normal lives, and then are taken on a wild ride that is both terrifying and tragic.
What makes this such a powerful Robert De Niro movie in my opinion is how much it feels like we're watching a real person. It creates a feeling that sticks with a viewer long after, which is undoubtedly why it got the Academy Award for Best Picture. Even if some scenes were deemed inaccurate by war experts, this emotional depiction of Vietnam shows the true terrors of warfare and its impact on those who served our country.
4. The Godfather: Part II (1974)
Of course, The Godfather: Part II is going to make this list. It's probably one of the first titles one thinks of when thinking of Robert De Niro's movies, and it's recognized as one of the American Film Institute's best and most influential in several categories. De Niro plays a young Vito Corleone in his part of the story, which shows his rise to power in the mafia.
Reception to the movie was initially mixed, but with time many have accepted The Godfather: Part II to be one of the greatest movies of all time. That's thanks in no small part to Robert De Niro's performance, though critics at the time thought his story slowed the pacing of a phenomenal performance by Al Pacino. Critics came around eventually, as evidenced by everyone's excitement to see Pacino and De Niro act in Heat years later.
3. Taxi Driver (1976)
Heads up, we've officially reached that point where every entry from here on out is a Martin Scorsese and Robert De Niro masterpiece. Taxi Driver is unquestionably one of the duo's best as Travis Bickle goes from dangerous and slightly unhinged working class man to bona fide hero. Audiences have referred to Bickle as an anti-hero, but is it more accurate to say he's a bad dude who just got incredibly lucky? Does it matter?
Taxi Driver is an incredibly iconic film and features one of the most iconic lines delivered in a Robert De Niro movie. Even children (who have no business watching this movie) know something about the "You talking to me?" bit because it's been mimicked in so many different movies and tv shows over the years. A must watch for fans of De Niro, unless of course you're not a fan of violence.
2. Goodfellas (1990)
Goodfellas is arguably the best mob movie of all time (we haven't seen The Irishman yet) and one of the best performances of Robert De Niro. It's kind of hilarious considering Ray Liotta's Henry is the actual protagonist, but as this list has shown, De Niro tends to be fantastic regardless of whether he's the star or supporting actor. Here, he plays mobster Jimmy, who essentially shows Henry the ropes of mob life.
Robert De Niro elevated this movie with his presence alone, as his star-power was apparently all Martin Scorsese needed to secure Goodfellas budget. It's unsurprising considering De Niro is a name synonymous with mob films, and really showed up to deliver one of his best performances in any of them. He's bad, cool and scary all at the same time, which is something he's good at.
1. Raging Bull (1980)
Of all the Robert De Niro movies out there, Raging Bull is one of his most powerful performances of all time. His portrayal of the former boxer-turned-stand-up comedian Jake LaMotta is a stunning portrait of a guy you love to hate. You pity, sympathize and hate him all at once.
It's the perfect mesh of Robert De Niro's villainous roles and his psychopathic roles. To be fair, he's more or less playing the actual Jake LaMotta, but he does so in such a raw fashion that it's phenomenal. It's no surprise he won an Oscar for this role, and that Raging Bull remains one of De Niro's best works to this day.
Robert De Niro Was Sent A Pipe Bomb The Day He Started Filming Joker
Did one of Robert De Niro's films get snubbed? Is there something on this list that shouldn't be there? Direct all complaints and or praise to the comments below, and continue to follow CinemaBlend for all the latest and greatest news in movies and television.
Your Daily Blend of Entertainment News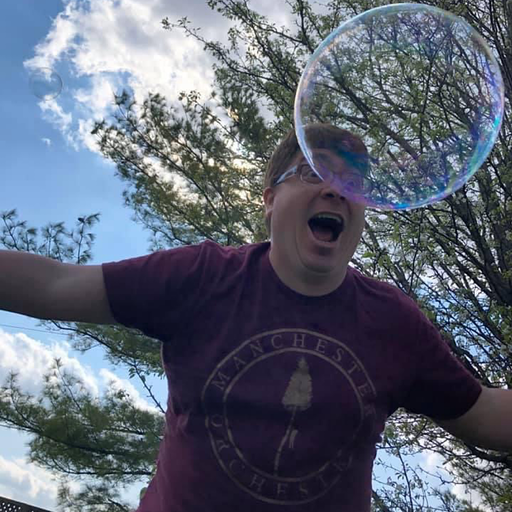 I like good television but also reality television. His day largely consists of balancing his workload between reporting on the latest and greatest news in Star Trek and other sci-fi, as well as 90 Day Fiancé, WWE, Big Brother, and more.