Joker Box Office: Gotham's Greatest Villain Defeats Will Smith And The Addams Family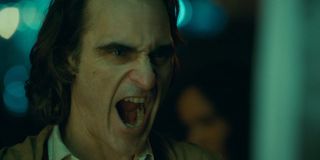 Given that Todd Phillips' Joker is a very different kind of DC Comics adaptation, Hollywood was apparently willing to bet on it only having a modest second weekend. As a result, multiple studios released a broad mix of new wide releases hoping to grab the attention of different demographics. For the kids there was Conrad Vernon and Greg Tiernan's animated The Addams Family; Ang Lee's Gemini Man was aimed at fans of big action blockbusters; and Jon Lucas and Scott Moore's Jexi was aimed at those looking to have a few laughs. Unfortunately for them, however, Joker has turned into a steamroller, and it soundly crushed all of them over the last three days with a shockingly small weekend-to-weekend drop.
Check out the full Top 10 below, and join me after for analysis!
Those who read this article regularly/follow box office reports know that it's normal for a new release to see its numbers fall between 50 and 60 percent in the second weekend, but Joker performed well outside the norms over the Friday-to-Sunday stretch. Looking at the $55 million it just brought in, and comparing it to the $93.5 million it brought in last time around, you'll note that the new comic book movie only fell off 42.8 percent - which is damn impressive, particularly for a title that just set the record for biggest October opening weekend ever. To put it in some context, this time last year it was Ruben Fleischer's Venom that broke the same record, and it fell off 56.4 percent in its second go-round, only pulling in about $35 million.
This means that within the next week Joker will be the just the eighth title in 2019 to make more than $200 million domestically - following on the heels of Andy Muschietti's IT Chapter Two, which also just joined that exclusive club. Of course, it's totals get even more impressive when you factor in A) the fact that, unlike most comic book movies, it was made for only $55 million; and B) that it has also made an additional $351.2 million overseas. That means its currently global total currently stands at $543.9 million, which is enough for it to already crack the Top 10 chart for worldwide releases in 2019. It still has to make a lot more money if it wants to continue climbing up the ranks, as it currently stands behind Chinese releases The Wandering Earth ($699.8 million) and Ne Zha ($700.5 million), but there still exists a lot more opportunity for the film to make money.
While there is no doubt that much of the box office success has come as a result of the controversy surrounding the subject matter (and people buying a ticket just so they can be a part of the conversation), not to mention the DC Comics branding, one has to appreciate the movie's appeal from a macro perspective. This is a seriously dark, character-based drama that actually features multiple sequences of its protagonist slowly dancing around alone, and yet it is a blockbuster hit. It's not the kind of film that would typically rake audiences in, and yet tickets are selling impressively well. That's kind of weird, and kind of awesome.
Of course, the success of Joker comes as a detriment to the performances of the all the other new wide releases out this weekend - but some definitely wound up hurting more than others. For example, The Addams Family didn't really fail; it just performed adequately. Without adjusting for inflation, the animated adaptation of the classic property actually had a better opening than any previous title in the franchise, as Barry Sonnenfeld's original 1991 live-action feature only brought in $24.2 million, and its predecessor, Addams Family Values, made only $14.1 million when it came out in 1993. The new movie was only made for a reported $40 million, which means that it is well on its way to becoming profitable... so long as Joaquim Ronning's upcoming Maleficent: Mistress Of Evil doesn't totally steal its core audience in upcoming weeks.
The news is definitely less positive for Gemini Man - which is a project that has been in development for more than two decades waiting for visual effects technology to catch up with the concept behind its plot. Unlike Joker and The Addams Family, this is a film that cost a pretty penny to make (a reported $138 million), and surely Paramount must have been hoping for more than third place and a sub-$25 million opening. The good news is that the foreign markets will surely contribute a lot to the global total, which will probably wind up letting the project appear profitable on paper, but this definitely isn't a great start for the release, and it will probably wind up being labeled as one of the bigger disappointments when 2019 draws to a close.
And then there's Jexi. This is a movie that didn't exactly get much of a marketing push, and it wasn't screened for critics prior to release, and so the box office results are definitely on the predictable side. A grand total of $3.1 million from a 2,332-theater-wide release makes a good amount of sense for a movie that is currently rocking a 14 percent on Rotten Tomatoes, and received a "B-" CinemaScore. It probably doesn't need to be said, but this will probably be the last time we write about this title in this column.
Lastly we'll go a bit outside the box office Top 10, as Bong Joon-ho's Parasite has earned some special attention this week. Most of you probably didn't have the opportunity to see the acclaimed release this past weekend, as it was only showing in a grand total of three theaters nationwide, but those movie houses were PACKED. With a total of $376,264 earned from ticket sales over the last three days, the per-theater average for the film was $125,421 - which is incredible. Having won the top prize at the Cannes Film Festival earlier this year, and earned acclaim from everyone who has seen it, the feature has been building buzz for months, and hopefully this limited release success will lead the title to find its way into more theaters around the country.
While there will obviously be a lot of eyes still on Joker next weekend, we have another big slate of wide releases arriving on Friday ready to compete. As mentioned earlier there is the forthcoming arrival of Angelina Jolie's Malifecent sequel, but audiences will also get to experience a special 10 year reunion in the form of Ruben Fleischer's Zombieland: Double Tap, and the wonderful weirdness of Taika Waititi's Jojo Rabbit. Those movies, along with the limited release of Robert Eggers' The Lighthouse, should do a nice job shaking things up, and we'll be back next Sunday to report on the final results.
Your Daily Blend of Entertainment News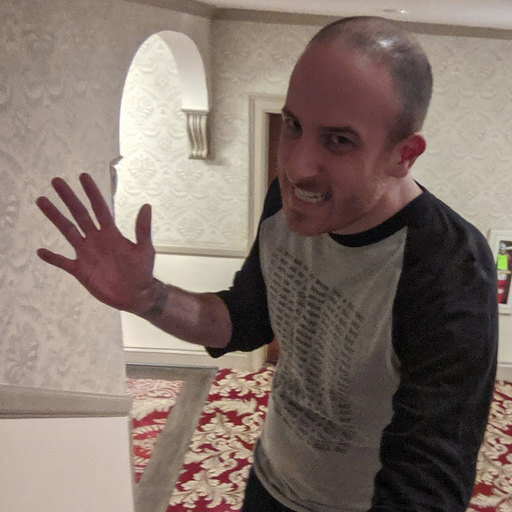 Assistant Managing Editor
NJ native who calls LA home and lives in a Dreamatorium. A decade-plus CinemaBlend veteran who is endlessly enthusiastic about the career he's dreamt of since seventh grade.