12 Great Movies Coming To Netflix In November 2019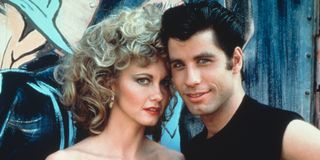 We've just gotten our big look at what's coming to Netflix's streaming library in the month of November, and it's a perfect bridge between Halloween and the holidays. And hidden in-between the would-be blockbusters and brand new TV shows debuting on the platform are some gems that are both underrated and well known. Most importantly, they're part of the next month of programming over at Netflix HQ.
If you want to see the big notables we highlighted back in October 2019, head on over to that list and skim through what you should be watching, if you haven't already. As for the here and now, let's take that one step into the future and go over the best movies coming to Netflix in November 2019.
End Of Watch
This week, police procedural fans will be able to catch that same sort of film in theaters with the release of Sony's Black and Blue. However, if you find yourself wanting another trip on the beat of law enforcement, then you'll soon be able to watch director David Ayer's End Of Watch. Starring Jake Gyllenhaal and Michael Peña, the film is a 'day in the life' account of two LA police officers, and their part in the war against gang related crimes.
Both humorous and heartfelt, it's a film unlike most dealing with the men and women who protect and serve, as it portrays their duties with less sensationalist drama and more reality.
Fear and Loathing in Las Vegas
Hunter S. Thompson is a man who lived as outrageously as he wrote, and the best cinematic proof to that effect is still Fear and Loathing in Las Vegas. Based on Thompson's book of the same name, Johnny Depp portrays the legendary journalist/counter-culture figure and the strange journey he found himself embarking on in the name of sports journalism.
While director Terry Gilliam's film starts off with a more hysterical bent to its proceedings, eventually heavier thoughts and weirder occurrences start to happen. By time you're done watching this film, you're either going to love it forever or start asking a lot of questions. Either way, it's worth finding out which column you belong in through firsthand experience.
Grease
If you need the plot of Grease explained to you, then that's… absolutely fair. We all have gaps that involve classic movies, and sometimes you need a reason to get into a musical tale of rambunctious teenagers in high school during the 1950s. So if you're new to John Travolta and Olivia Newton-John's romp involving the potential romance between a greaser and a good girl, Netflix is going to have you covered starting in November.
Though if you're a true blue fan, then just reading the title is probably all you need for another ride with the T-Birds and Pink Ladies of Rydell High. With HBO Max setting its sights on bringing this world back to life in a new musical series, everyone now has a chance to shape up before the next chapter begins.
Rosemary's Baby
Halloween is almost here, and movies like Rosemary's Baby almost always tend to end up on the list of those films you need to include in your seasonal watchlist. There's a reason for that, as the tale of young Mia Farrow's journey into motherhood, paranoia and the occult is remembered fondly for all the right reasons.
Following the story through the actions and reactions of Farrow's Rosemary, we're limited to her point of view on the action. And that is part of how Roman Polanski's horror film is still as effective with a modern audience as it was back when it first debuted. If you want to triple down on this sort of scares, throw mother! and The Omen into the mix, should you have them on hand.
Rounders
"Two stacks of High Society." It's the type of line you don't hear that often in movies these days, and Rounders is certainly an atypical movie of our modern era. With Matt Damon and Edward Norton as a pair of gamblers forced back into the world of underground gambling they once called home, the action is a bit more of an exercise in telling than in showing.
But the way that the poker comes to life in this independent classic is too wonderful to describe. So instead, we'll sweeten the pot with the presence of both John Turturro and John Malkovich as fellow gamblers the boys encounter along their journey, as well as even more gorgeous dialogue from the pens of Billions' co-creator Brian Koppelman and co-writer David Levien. Think of it as a mental vacation before blockbuster season kicks in once again.
Sling Blade
Another legendary indie from the Miramax stable of '90s classics, Sling Blade is the film you have to thank for bringing the talents of Billy Bob Thornton to a sharp and immediate focus right before the new millennium would make him a superstar. Serving as the film's writer, director and one of its stars, Thornton plays a developmentally disabled man who's released into the world after decades in state custody.
What follows after his release is an affecting story of how a person catches up with the world when so much has changed without them. Themes of friendship and self-sacrifice are present, and Billy Bob Thornton's performance as Karl, the central character to Sling Blade, even earned him an Academy Award nomination for Best Actor, on top of his win for Best Adapted Screenplay.
Step Brothers
What can you say about Step Brothers that hasn't already been said? Over ten years after Will Ferrell's Brennan Huff and John C. Reilly's Dale Doback first wove their comedic spell in what could be Adam McKay's funniest film ever, their story of stunted personal growth and their hysterical defiance to truly grow up makes pretty much anyone's day when it's being shown.
Tons of quotable lines and memorable moments await newcomers to the world of Step Brothers, so if you've heard your friends going on about the Catalina Wine Mixer and you don't even live remotely close to California, this is the movie they're invoking the spirit of. Join them. Join us. Watch Step Brothers.
The Game
Confess: you've finished yet another season of David Fincher's Netflix lovechild Mindhunter, and you want more action in a similar vein. Well if you're tired of re-watching Se7en or Gone Girl, but you're not quite at the point of watching Alien 3, you can score some more Fincher with one of his most underrated films. The Game is a mystery-thriller that sees Michael Douglas put into an elaborate mindbang that sees him questioning everything, and everyone, around him.
It's a David Fincher thrill ride that we don't talk about enough in the world of film commentary, which means it's a welcomed addition to the Netflix streaming service you may not have seen. If that's the case, don't read any further into the film and don't even watch the trailer. Just trust us when we say you should play this game as freshly as humanly possible.
The Matrix Trilogy
While The Matrix trilogy is indeed a standout example of science fiction storytelling at its finest, it's been a while since the series has been in the pop culture consciousness. Admittedly, unless you're a die-hard fan who owns the films in every format, and watches them at least once a year, you're probably a little rusty on Keanu Reeves' adventures as Neo, "The One" who would save all in the grasp of the insidious machine overlords that rule this dystopia.
Maybe it's because the announcement of The Matrix 4 has people revved up to see them again, or maybe Netflix was just feeling generous, but all three films, The Matrix, The Matrix Reloaded and The Matrix Revolutions, will be back online for Wachowski fans far and wide to enjoy once again.
Zombieland
Speaking of modern sequels to long-passed favorites, Sony seems to be doing rather well with its return to the world of the undead with Zombieland: Double Tap. And much like The Matrix, enough time has passed that you might not remember a lot about Zombieland, which may have turned you off from seeing this new adventure. Never fear, Netflix is here again to save your day.
Whether you've seen the first one or not, it's safe to say you could probably still see the sequel to Zombieland and know what's going on. But if you absolutely need to see this series in order, or if you just want more of Jesse Eisenberg, Emma Stone, Woody Harrelson and Abigail Breslin's zombie killing comedy antics in your life, November is going to be very kind to you in either respect.
As any good friend would tell you, these titles are subject to change. Netflix's library is mysterious in that way, so if you're looking for a particular title on any given night, you'll want to check your streaming queue, or our full November 2019 lineup, to see where and when certain titles will drop. Have a happy Thanksgiving, stuffed with joy from Netflix!
This poll is no longer available.
Your Daily Blend of Entertainment News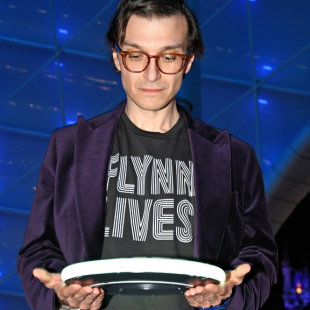 Senior Movies Contributor
CinemaBlend's James Bond (expert). Also versed in Large Scale Aggressors, time travel, and Guillermo del Toro. He fights for The User.