15 Essential Halloween Movies And Where To Stream Them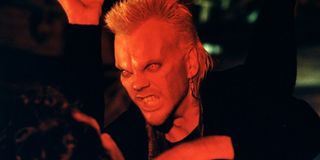 'Tis the season to be spooky readers, as Halloween movies are out there and ready to liven up any and all parties and movie nights that celebrate the season of the witch. Netflix, Prime Video, and Hulu are going to be horror fans' friends in the coming month, along with all the other streaming services that have genre titles ready without any fuss or muss.
What you see before you are 15 tales of frightful terror that are primed for viewers to enjoy their haunted delights. Why 15, you may ask? Well, you'd perhaps expect 13 scares from a list like this; so naturally we had to go the extra mile to be even spookier! After all, it's the scares you don't expect that rattle us all the most.
Halloween - 1977 (AMC, Shudder)
What better way to kick off a list of Halloween movies than with an actual Halloween movie? More specifically, director John Carpenter's 1977 classic that started it all is available through two AMC network-owned platforms. If you're looking to see the TV edit of the adventures of Jamie Lee Curtis' Laurie Strode, you can use AMC's cable streaming platform. But if you're a purist who loves the R-rated original, AMC's horror streamer Shudder has you covered.
The Blair Witch Project (Starz)
20 years ago, independent horror got a serious wakeup call in the form of Eduardo Sánchez and Daniel Myrick's The Blair Witch Project. Whether you saw the film when pop culture was caught up in the middle of its original viral marketing hoax, or you caught it years after the fact when other films in the franchise intended to capture the throne, the creepy camping picture remains frozen in time, and is available with a Starz subscription or premium add-on.
John Carpenter's The Thing (Starz)
History, as always, laughs last when a film like John Carpenter's The Thing bombs for its theatrical release, only to go on to become iconic genre classic. Kurt Russell, David Keith, Wilford Brimley, and an ensemble cast get rattled by paranoia at a research base in Antarctica, thanks to a shapeshifting alien entity that can take the form of anything, or anyone. Ghoulish practical effects, and Carpenter's nightmarish skills of drawing tension out of the simplest of situations, rule this atmospheric haunter, which boasts one hell of a finale.
Psycho - 1960 (Starz)
A lot of Alfred Hitchcock movies will be making their way to Starz throughout the month of October, and the master of suspense's catalog has tons of thriller and horror-adjacent titles to choose from. Quite possibly the most horrific film in Hitchcock's oeuvre is Psycho, adapted from author Robert Bloch's infamous novel involving a secluded hotel, a seemingly meek young man, and a couple of the women in his life. It's a classic in every way, and if you don't know where it's going, stay away from spoilers and enjoy this one as cold as possible.
The Exorcist (Max Go)
One of the most legendary chillers in horror history, director William Friedkin never considered he was directing a horror film when The Exorcist was being made. Generations of fans would spray pea soup on that assessment, though, as the story of Linda Blair's young Reagan and her gradual demonic possession is quite well-known as a movie that can still terrorize first-time audiences. If you're a Cinemax subscriber, Max Go is set for you to relive, or to discover, author William Peter Blatty's truly devilish horror tale coming to live.
Night Of The Living Dead (Tubi, Prime Video)
George A. Romero's seminal Night of the Living Dead didn't always feature that title, and thanks to the last-minute switch from the original title, Night of the Flesh Eaters, the film went into public domain. So fans can probably find Romero's zombie-creating classic through many different sources. No matter where you watch it, the story of a group of disparate people just trying to survive the terror of an undead apocalypse is still as chilling as it was back in the day. "Barbra..."
Candyman (Netflix)
A cult classic of truly haunting '90s horror, director Bernard Rose's Candyman is available for those who dare to seek it on Netflix. With Tony Todd's hypnotic and seriously unsettling specter at the center of this parable on urban renewal, his monster's borderline-romantic enticement of Virginia Madsen's protagonist makes this adaptation of Clive Barker's book The Forbidden more than just a slasher fest. But trust us, Candyman – that's three times – has more than enough blood and scares to satisfy you horror hounds out there.
Carrie - 1976 (Netflix, Prime Video)
"If you've got a taste for terror… take Carrie to the prom." That's the setup of a lifetime, right there in the tagline of Brian De Palma's landmark adaptation of Stephen King's horror classic. Young Sissy Spacek's psychokinetic journey filled with death and vengeance can be spotted on both Netflix and Prime Video. Depending on which one you choose, you could be led into bit of a King-flavored binge. Should that happen, don't forget who first took you to the dance… because she bloody well hasn't forgotten you!
The Scream Franchise (Netflix)
All of the Scream films have just recently been reunited as a whole on the Netflix platform. So if you're one of those folks who loves to relive Neve Campbell's perils and pitfalls as Sydney Prescott, you're going to be in luck this Halloween! All four Wes Craven-directed entries in the series, from 1996's Scream to 2011's Scre4m, are yours for the binging, which means it's a good time to memorize the rules of any good horror film before falling prey to one of several Ghostface killers.
Child's Play - 1988 (Hulu)
Yes, there was a Child's Play reboot this year; and it's something we recommend for those interested in a totally new spin on Chucky's killing spree. But if you're a diehard fan of the O.G. dark magic of Charles Lee Ray's possessed killer doll, then the original Child's Play is available for a playdate on Hulu. Anyone who wants to follow up with any of the Chucky follow-ups will have to do some digging, as the sequels show up in different streaming libraries. Don't let that turn you away from this classic though, as it's quite possibly the best of Brad Dourif's run in the role so far.
Saw (Hulu)
Much like the previous entry Candyman, the Saw franchise is about to get a new lease on life through a legacyquel, so now is the right time to reacquaint oneself with the box office smash that started it all. Director James Wan and writer/co-star Leigh Whannell turned an independent horror hit into a cottage industry, as the twisty torture-porn spawned several sequels and imitators that would fill the early Aughts with enough blood to even worry Bev Marsh. Play the game with the original Saw on Hulu, and don't forget to follow the rules.
Hellraiser (Hulu, Tubi, Prime Video)
Clive Barker isn't just a legendary writer of horror tales; the man's directed quite a few of his own. Case in point: the author's classic tale of pains, pleasures, and punishments in-between known as "The Hellbound Heart" became Barker's equally memorable film Hellraiser. His first film, the disturbing introduction to Pinhead and his Cenobites still stands out as a directorial debut that left its puzzlebox-shaped mark on the world. Even Stephen King himself was impressed, reacting to the 1988 film by saying "I have seen the future of horror, and his name is Clive Barker".
The Evil Dead (Hulu, Showtime Anytime)
Ash Williams, at least in the form of Bruce Campbell's hero, is officially retired (probably). Moments like these are sad, but at the same time, it just makes the time we spent with him all the more special. And it all began with Sam Raimi's 1981 horror hit, The Evil Dead, which is not only available on Hulu but also accessible through Showtime Anytime's streaming library. A Lovecraftian-tinged horror that eventually gave way to horror-comedy classics like Army of Darkness and the splatter-iffic Starz TV series, The Evil Dead is more of a pure nightmare for all to behold.
The Lost Boys (HBO)
Horror-comedy is a fine line that, if walked the right way, can launch a movie to greatness. Director Joel Schumacher's The Lost Boys is definitely one of those films that knows how to toe that line in the fictional beach town of Santa Carla, with Keifer Sutherland's gang of sexy vampire bad boys facing off against a group of kids (including the Coreys) who are ready to fight at a moment's notice. You'll be laughing and screaming in equal measure, and in some cases, you won't know which is which.
The Friday The 13th Series (AMC)
Ok, so this last option comes with a bit of a caveat, as the first eight films, as well as the 2009 reboot of the Friday the 13th franchise, are all available through the AMC networks' streaming platform. Which means that if you really need to get your Jason Voorhees on, you're going to have to settle for TV edits of the films you've come to know and love. But if you really need to "ch-ch-ch" your "ah-ah-ah" for Halloween, this option's certainly there for the taking.
The 8 Best Horror Shows Streaming On Netflix
What's more frightening than the movies we've just shared for your ideal Halloween streaming binge? The fact that if you're not careful, you might miss them. So be sure to check the lineups for the various streaming services mentioned above, as availability is subject to change. Otherwise, prepare to go bump in the night, whether it's by yourself or with company,
Your Daily Blend of Entertainment News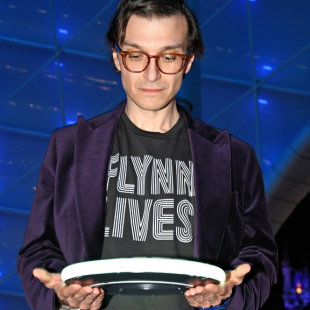 Senior Movies Contributor
CinemaBlend's James Bond (expert). Also versed in Large Scale Aggressors, time travel, and Guillermo del Toro. He fights for The User.