The 10 Best Melissa McCarthy Movies, Ranked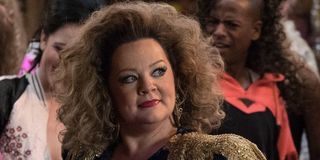 Melissa McCarthy is one of the most sought after actresses, mainly because of her comedic prowess, box office figures, and her ability to completely embody wacky or sincere characters. She received eight Primetime Emmy Awards nominations in Lead and Guest Actress categories, and she has won two of them. Melissa McCarthy has also received two Academy Awards nominations for her acting in both a comedy and a drama, proving her versatility. Fans all over the world rush to see Melissa McCarthy movies because she is a global superstar.
Her long filmography ranges from television roles in shows like Mike and Molly and Gilmore Girls to her starring movie roles in Bridesmaids, Ghostbusters, and The Boss. For this list, I ranked Melissa McCarthy's movies based on how critical her performance was to selling the movie and how much it made an impact on the audience. The feature also factor in how overall enjoyable the movies were to watch.
10. The Boss
In The Boss, Melissa McCarthy plays Michelle Darnell, a tycoon that goes to prison and loses her fortune. Upon release, In order to rehab her image, she enlists her assistant Claire (Kristen Bell) and her daughter, Rachel (Ella Anderson)'s help to build a new wholesome baking business.
McCarthy obviously had some disgraced and imprisoned business women in mind when creating Michelle, and she excels at creating this weird, rich woman persona, but the film falls a little flat, marking it on the lower end of this list. With such fantastic actors like Melissa McCarthy, Kristen Bell, Kathy Bates, and Peter Dinklage, we expected better.
9. Identity Thief
Jason Bateman plays Sandy Patterson, a man who is conned into revealing personal information over the phone. The culprit in Identity Thief is Dawn (Melissa McCarthy), who then uses the information to steal his identity. In order to clear his name and save his job, he tracks down Dawn with a plan to bring her to justice.
Bateman and McCarthy spend the majority of the film in a sort of goofy cat and mouse game, until their characters start to really understand each other and become friends. Perhaps unfairly, movie viewers and critics have accused Melissa McCarthy of playing the same rowdy character repeatedly. Dawn falls into that character stereotype that has helped with the mislabeling of McCarthy's roles. Despite it's interesting concept, Identity Thief never quite finds that sweet spot of slapstick comedy and dynamic characters.
8. Life Of The Party
In Life of the Party, Melissa McCarthy plays Deanna Miles, a recently divorced mother who decides to follow her daughter, Maddie (Molly Gordon) to college. It's about Deanna's fun, wacky college adventures, regaining her youth and self-confidence, and bonding with her daughter.
Melissa McCarthy and her husband, Ben Falcone, produce Life of the Party. It's very much a movie about female empowerment and embracing one's uniqueness, and it succeeds at getting these themes and messages across. The actress gives a sincere performance as a mother who just wants to help her daughter, while also trying to figure out what to do with her own life after this big life-changing event. Life of the Party is a fine film, but it doesn't ever reach great film territory.
7. The Nines
The Nines has three overlapping stories, all starring Melissa McCarthy, Ryan Reynolds, Hope Davis, Octavia Spencer, and Elle Fanning.
The film is a bit hard to describe, as The Nines is one of those movies where nothing is what it seems and there is a bigger message and meaning at play, similar to movies like mother! This is probably the least known McCarthy film on the list, but it's definitely one of the more interesting ones, not only for the overall storyline, but Melissa McCarthy's ability to take on three different personas throughout the movie, and McCarthy and Ryan Reynolds' acting chemistry works really well in The Nines.
6. The Heat
Melissa McCarthy stars opposite Sandra Bullock in this female-driven buddy cop film. This is one of McCarthy and Paul Feig's film collaborations. In this one, she stars as detective Shannon Mullins and Sandra Bullock stars as FBI agent Sara Ashburn. Like all good buddy cop comedies, they clash at first, due to their different crime-solving styles. Eventually, they bond and learn from each other.
Melissa McCarthy and Sandra Bullock's starkly different movie personas work really well in The Heat. The movie also plays on all the usual beats of a buddy cop film. Both women play off each other, and neither of them outshines the other. It's a very evenly-matched duo and proves why they have both received so many accolades for their acting abilities. Additionally, Paul Feig knows how to produce, direct, or write compelling female-led comedy, and The Heat is another example of why he and McCarthy work so well together.
5. Ghostbusters
Melissa McCarthy, Kristen Wig, Kate McKinnon, Leslie Jones, and Chris Hemsworth all star in this female-led Ghostbuster reboot. McCarthy plays Abby Yates, a physicist who used to work with Erin Gilbert (Kristen Wig) on exploring paranormal activity, until Erin left to explore more pursuits that are practical. Abby continues to explore paranormal activities, but Erin only rejoins the pursuit after a phenomenon forces them back together. They then become a team with Jillian Holtzmann (Kate McKinnon) and Patty Tolan (Leslie Jones) with Kevin Beckman (Chris Hemsworth) acting as their receptionist.
Ghostbusters received a lot of backlash, but those who gave it a chance mostly found it wasn't trying to replace the original Ghostbusters franchise, and was trying to build its own fun blockbuster bent. If anything, it felt more like an addition to the Ghostbusters universe, and not so much a reboot of it. Kristen Wig, Kate McKinnon, Leslie Jones, Chris Hemsworth, and Melissa McCarthy all played their roles well, and they each gave their individual standout performances. Diehard fans of the original Ghostbusters may never embrace this addition to the franchise, but plenty of people like this film, landing it in fifth.
4. St. Vincent
Bill Murray plays Vincent MaKenna, who gets two new neighbors, Maggie Bronstein (Melissa McCarthy) and Oliver Bronstein (Jaeden Martell). Vincent ends up becoming Oliver's babysitter, and they form a deep bond, one of pure love and admiration.
The movie relies mostly on Bill Murray and Jaeden Martell's acting chemistry to carry the film, but Melissa McCarthy gives an admiral performance as a single mother trying to do right by her son. St. Vincent is a touching film about a man who learns to love and live again because of his bond with a boy, and a boy who learns about life from his friend and mentor. Both grow and mature because of their relationship.
3. Bridesmaids
Bridesmaids stars Kristen Wig, Maya Rudolph, Melissa McCarthy, Rose Byrne, Ellie Kemper, and Wendi McLendon-Covey. Annie (Kristen Wig) is the maid of honor to engaged Lillian (Maya Rudolph), and the other actresses play various bridesmaids. It's about the events leading up to the wedding.
Bridesmaids is the film that started Melissa McCarthy's huge demand as a comedic movie actress. In a large ensemble of talented female comedians, McCarthy manages to give a standout performance, one that earned her an Academy Award nomination for the Best Supporting Actress category, a rarity for a comedic performance. It also started the collaborative relationship between Paul Feig and Melissa McCarthy.
2. Can You Ever Forgive Me?
Based on a true story, Can You Ever Forgive Me? stars Melissa McCarthy as Lee Israel, a woman who used her writing talent to create fake letters from famous historical figures. Along with her best friend, Jack Hock (Richard E. Grant), she makes a lot of money from these fake letters, until the FBI eventually catches her.
Melissa McCarthy's performance as Lee earned her another Academy Award nomination, this time for Best Lead Actress. McCarthy gives a rare dramatic performance in Can You Ever Forgive Me? Richard E. Grant and McCarthy both give memorable performances that earned them much deserved praise and nominations. Can You Ever Forgive Me? proves Melissa McCarthy continues to grow and surprise as an actress.
1. Spy
Melissa McCarthy plays Susan Cooper, a CIA analyst who has played cautious her entire career, but when arms dealer Rayna Boyanov (Rose Byrne) assassinates Bradley Fine (Jude Law), a secret agent who Susan worked closely with, and had a crush on. She decides to become an undercover agent to ensure Rayna goes down for Fine's murder.
McCarthy gives a joyous performance as an insecure secretary type who becomes a confident, badass spy. All through Spy, you cheer and root for Susan's success, while also laughing at all the misadventures as a newbie spy. The film is just a joy to watch, and that's mainly because of McCarthy's performance, but also supporting actors Rose Byrne, Miranda Hart, and Jason Statham, who gives one of his most hilarious performances, all help enhance the viewing experience of Spy. Spy is one of Melissa McCarthy's best movies, and Paul Feig and her strongest collaboration to date. We would easily sign up for a Spy 2.
Melissa McCarthy movies continue to bring lots of laughter, or tears in some cases, and we cannot wait to see how much she continues to grow as an actress. Whether giving a comedic or dramatic performance, we know that Melissa McCarthy will give a compelling performance. She recently put out The Kitchen and has Super Intelligence and The Starling coming up, so there should be plenty more where these came from.
This poll is no longer available.
Spent most of my life in various parts of Illinois, including attending college in Evanston. I have been a life long lover of pop culture, especially television, turned that passion into writing about all things entertainment related. When I'm not writing about pop culture, I can be found channeling Gordon Ramsay by kicking people out the kitchen.
Your Daily Blend of Entertainment News