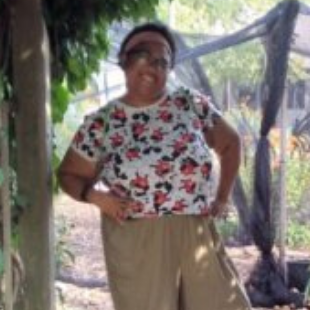 Jerrica Tisdale
Freelance Writer
The Background: Jerrica Tisdale is a freelance writer at Cinemablend. She joined the team as a freelancer in 2019. She began freelance writing in 2012 (celebrating a big 10-year milestone in 2022). Over the last decade-plus, Jerrica has written for many different publications on pop culture topics, including TellTaleTV, Screenrant, Gossip and Gab, Big Brother Access, The List, Starpulse, and other entertainment sites. She's also done ghostwriting and copywriting for companies such as Groupon and Staples. If it's related to writing, Jerrica has probably done it at some point. However, her passion has always been for pop culture and entertainment topics. She grew up with a deep-rooted passion for film and television. One day, she'll finally be brave enough to write a script or ten thousand scripts. Jerrica considers her true talent to be researching, or as she likes to call it internet detective work.
What She's Into: Her favorite shows include Parks and Rec, Buffy the Vampire Slayer, Big Brother, Veronica Mars, Fleabag, Barry, It's Always Sunny in Philadelphia, and British panel shows. Her favorite movies include Whiplash, Eternal Sunshine of the Spotless Mind, Ruby Sparks, Clueless, What We Do In The Shadows, Atonement, and most movies by David Fincher. Jerrica is also a major book nerd. She has a problem with buying too many books that she may never be able to read all of them, but she will surely try. Her favorite books include Dark Matter by Blake Crouch, Perfect Sound Whatever by James Acaster, anything by Oscar Wilde, Me Before You by Jojo Moyes, All the Light We Cannot See by Anthony Doer, Noughts and Crosses by Malorie Blackman, and anything by Khaled Hosseini, James Baldwin, Thomas Hardy, and Edgar Allen Poe. Jerrica is always searching for her next favorite but finds that to be a very hard search, so when she finds something she truly loves, she will never stop talking about it. You'll either hate that or love that about her.
What She's Excited About Right Now: Jerrica is excited that it's fall movie season, aka Oscar bait season. She plans to invest in a discount movie pass and see as many potential Oscar winners as possible. She's also going to attend virtual (and possibly in-person) screenings at the Chicago International Film Festival this October. Jerrica is also excited to read as many scary or classic novels throughout the month of October. It is spooky season.