The 5 Strangest Direct-To-Video Disney Movies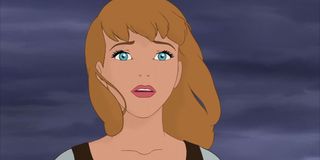 (Image credit: (Disney))
Did you know Frozen II is one of only a few sequels Disney has released in theaters? EVER. Strange, right? The studio has so many beloved and icon characters under its umbrella, yet it hasn't often continued to explore them on the big screen. How do you top "Happily Ever After" anyway? But as you may remember, for a period of time between the '90s and '00s, Disney pumped out a ton of direct-to-video sequels and prequels (and midquels even) starring the most famous characters in its vault.
They're… interesting. Especially these days when the studio drops massive budgets on continuing or repeating the stories of Simba or Belle. Disney made a ton of odd choices back in the day to give young audiences another fix of their favorite Disney Princesses and so forth! Now it's time to relive some of the stranger entries of the bunch – oh, and they are all available on Disney+! So the animation studio must be proud of them… I guess? Check these out:
Wait… How Did Timon & Pumbaa Find A VHS Player?
Before the original Frozen became Disney's highest-grossing film when it was released and became a cultural phenomenon audiences just couldn't let go, The Lion King was the studio's biggest hit. So then the idea came to build around the characters further! After releasing a direct-to-video sequel, Disney went to straight-up spinoff territory with the odd, but delightful The Lion King 1½ . Fan favorites Timon and Pumbaa broke the fourth wall before Deadpool did!
Lion King 1 ½ has the "Hakuna Matata" pair watching the famed 1994 classic together, and Timon has the remote. Literally! It's very big and square. Where did they find this technology? Anyways, they sing "Circle of Life," fast forward to the good parts and even tell their own stories and perspectives between the events of Lion King. I love that it exists, but it's still incredibly random.
Belle's 'Holiday Special' Spent Kidnapped!
Beauty and the Beast is an odd love story to begin with. Belle finds and takes the place of her father, who was kidnapped by the Beast in his enchanted castle. She makes friends with the talking furniture objects who are cursed by the prince's spell, and later falls in love with Beast himself. But the endearing moments, beautiful songs and Belle's headstrong character make up for it. Then there's 1997's Beauty and the Beast: The Enchanted Christmas.
By the end of the movie, they castle residents all transform into humans. But in order to allow for Beast, Lumiere and Ms. Potts to remain in their iconic forms for another adventure, this movie is set before that while Belle is kidnapped. And it shows the pair as "friends" – and it's all about Beast being mad and stubborn while Belle tries to cheer him up with Christmas spirit. It really just highlights how problematic the story can be. Why, Disney? Why?
When Ariel Literally Just Lived Footloose
In 2008, Disney released the second direct-to-video Little Mermaid movie – Ariel's Beginning. The movie is a prequel to Ariel's life in Atlantica before she lays her eyes on Prince Eric and makes a deal with Ursula. We finally find out what happens her mom in this movie. She died after running into a pirate ship when Ariel was a child. This loss causes King Triton to outlaw music from the undersea kingdom. Yep, that's Footloose.
So naturally Ariel finds an underground music club and rebels as she likes to do. We get to know Ariel's sisters a little mre, Sebastian becomes the lead singer of said club and Flounder even gets arrested when the club gets busted at some point. Hey, props for it having some continuity with the beginning of the first film's big concert, because most of these sequels tend to ignore character and plot. But, it's kind of just a ripoff? And why is King Triton always the bad guy?
Cinderella Gets An Alternate Timeline
Move over, Avengers: Endgame, Cinderella had to deal with confusing alternate timelines first! In 2007, Disney released Cinderella III: A Twist of Time, and it might be the studio's best direct-to-video sequel. In the movie, Lady Tremaine and the stepsisters are still sour about Cinderella stealing Prince Charming's heart at the famed ball. So, her former stepmother decides to steal the Fairy Godmother's wand and wreak havoc on Cindy's life.
And thus we get major Back To The Future Part II vibes! Lady Tremaine goes back in time and changes fate and Cinderella and her mouse friends must restore the timeline and get Charming back! It's a fun approach to continuing the story, especially considering how iconic Cinderella's story is. It adds some additional fantasy elements to the story, but who would have ever pegged Cindy for a time traveler?
Aladdin Will Do Anything Get Close To His Dad
Are you up for one more? Okay, this one is especially interesting because the live-action Aladdin might actually get a sequel. Though it probably won't be anything like the second Aladdin direct-to-video sequel, King of Thieves, because it's a bit strange. The movie follows Return to Jafar (which actually had the audacity to have Genie without Robin Williams) and it's all about Aladdin finding his long-lost father.
In 1996's Aladdin and the King of Thieves, Aladdin finds out his dad is a man named Cassim, who is the leader of a murderous gang of Forty Thieves – loosely based on another famous story from the Arabian Nights. Aladdin has to question whether his father wants to cultivate a relationship with him after all these years because he loves him or because of his greed (remember, Aladdin just married a princess). But then there's the part where Aladdin decides to join his dad's gang of thieves. In order to gain admittance he must engage in ritual combat, and the loser gets thrown off a cliff. So, Aladdin totally throws someone off a cliff!
There you have it! Maybe there's a reason why Disney doesn't do sequels often. It is quite surprising and funny these plot points made their way onto video but maybe this just shows how much the company has changed its view on adapting characters, as of recently!
This poll is no longer available.
Your Daily Blend of Entertainment News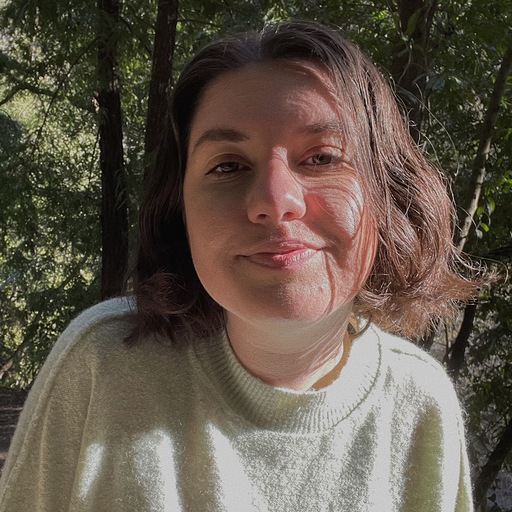 YA genre tribute. Horror May Queen. Word webslinger. All her writing should be read in Sarah Connor's Terminator 2 voice over.