Frozen II Box Office: The Disney Hit Continues To Rule As Playmobil: The Movie Flops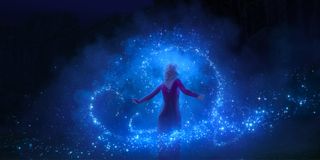 The first weekend of December has a long history of being a valley of death of sorts on the box office calendar. Year after year it's proven clear that audiences aren't really big on going to the movies the weekend after Thanksgiving, and if they are going to the local cineplex, they aren't checking out new releases, but instead of the blockbusters that came out trying to take advantage of the family holiday. In 2019 we've once again seen a classic example of this, as while none of the industry's fresh features made in on to the Top 10, just about all of the rest of the films already playing stayed in their rankings while making much less money - led, of course, by Walt Disney Animation Studios' Frozen II.
Check out the full Top 10 below, and join me after for analysis!
Swipe to scroll horizontally
| Movie Title | Weekend Amount | Total Amount | Chart Position Last Week | Number of Screens |
| --- | --- | --- | --- | --- |
| Frozen II | 34670000 | 337594901 | 1 | 4348 |
| Knives Out | 14150000 | 63486491 | 2 | 3461 |
| Ford v Ferrari | 6537000 | 91110353 | 3 | 3746 |
| Queen & Slim | 6530000 | 26894005 | 4 | 1715 |
| A Beautiful Day In The Neighborhood | 5200000 | 43120415 | 5 | 3491 |
| Dark Waters | 4100000 | 5284749 | 19 | 2012 |
| 21 Bridges | 2880000 | 23932696 | 6 | 2465 |
| Playing With Fire | 2000000 | 41982325 | 7 | 2253 |
| Midway | 1940000 | 53402471 | 8 | 2100 |
| Joker | 1040000 | 332141623 | 10 | 956 |
Frozen II has been totally crushing it since its release in late November, and in week number three it remains in the number one spot on the Top 10, with an additional $34.7 million added to its domestic total in the last few days. Really, there wasn't any competition for the position, as it made more than double its closest competitor. It is starting to slip a bit, as its figures this weekend are 60 percent smaller than they were during the last Friday-to-Sunday stretch, but the $337.6 million its already made in North America is still impressive.
Of course, the blockbuster's box office narrative only becomes more positive when the foreign numbers are taken into consideration as well. While Frozen II is not ready quite just yet to join the nine-figures club, it's definitely going to happen before the end of 2019. As things stand, the movie has brought in $919.7 million worldwide, which makes it the eighth biggest theatrical release put out thus far this year (it bypassed ninth place quite a while ago - namely David Leitch's Hobbs & Shaw, which made $758.9 million at the end of the summer. Given that it's still only in its third weekend of release, it's actually hard to say right now exactly how high it will climb.
At present, Frozen II could potentially become the third biggest film of 2019 (there's no way its toppling the $2.8 billion earned by Joe and Anthony Russo's Avengers: Endgame, or the $1.7 billion made by Jon Favreau's The Lion King), but there are some significant roadblocks in the way - one of which belongs to the Walt Disney Company. The first is Jake Kasdan's Jumanji: The Next Level, which is actually the feature that will probably remove Anna and Elsa from the top of the box office chart when it comes out on Friday. Those who closely follow box office developments won't soon forget the crazy run Kasdan's Jumanji: Welcome to the Jungle had from the end of 2017 until spring 2018 when it managed to make $962 million while competing with Star Wars.
And speaking of the stories told a long time ago in a galaxy far, far away, it's easy to imagine everybody in the world forgetting about Frozen II when J.J. Abrams' Star Wars: The Rise Of Skywalker finally arrives on December 20th. The animated hit will still continue making money, but the numbers will significantly go down as Disney puts the bulk of its attention towards the end of the Skywalker Saga.
How Frozen II deals with the major upcoming competition will determine its ultimate box office profile - especially compared to the original Frozen, which fans will remember accumulated $1.3 billion six years ago. This weekend, as will be discussed belong, was not a great test of its mettle.
Because studios and distributors are well aware of the black hole that is the first weekend of December, it's notably not a haven for any major titles, and instead is sometimes used as a dumping ground for certain projects. It would appear that is the case for Lino DiSalvo's Playmobil: The Movie, which you'll notice didn't manage to nab a place on the box office chart. Because it only managed to make $660,000 while playing in 2,337 theaters (an average of just $282), the film only managed to nab 14th place. That's actually the third worst opening ever for a movie put out in over 2,000 theaters, the other two being notorious titles The Oogieloves in the Big Balloon Adventure and Delgo.
On a much more positive note, while Todd Haynes' Dark Waters doesn't technically count as a new release, as it has been available in limited theaters for a few weeks now, it made a major leap on the charts the last three days thanks to Focus Features putting the film on nearly 2,000 more screens. Obviously a haul of $4.1 million isn't massive by blockbuster standards, but it's a good amount of money for small drama. The movie has been getting very positive reviews, with lead Mark Ruffalo getting some award season attention, and it's noteworthy that the subject matter of the story impacts every person on the planet.
This weekend also may be the last we see of Todd Phillips' Joker on the charts, as its 10th place showing this week means that it will probably be the first title to be bumped down with the slate of new stuff coming in. It's obviously had one hell of a run - it's the only movie still hanging around from October - and it's going to finish its domestic performance likely north of $335 million, which is crazy for dark, dramatic character study. It has surpassed Guy Ritchie's Aladdin on the 2019 global charts with a haul of $1.055 billion, and it could wind up totally changing comic book movies going forward.
As noted earlier, Jumanji: The Next Level is the big release heading into theaters everywhere this weekend, but it will also be joined by Jay Roach's Bombshell , Clint Eastwood's Richard Jewell, and Sophia Takal's Black Christmas, along with limited releases including the Safdie brothers' Uncut Gems, Terrence Malick's A Hidden Life, and Benedict Andrews' Seberg. Be sure to come back next week to see how all of these films shake up the rankings!
Your Daily Blend of Entertainment News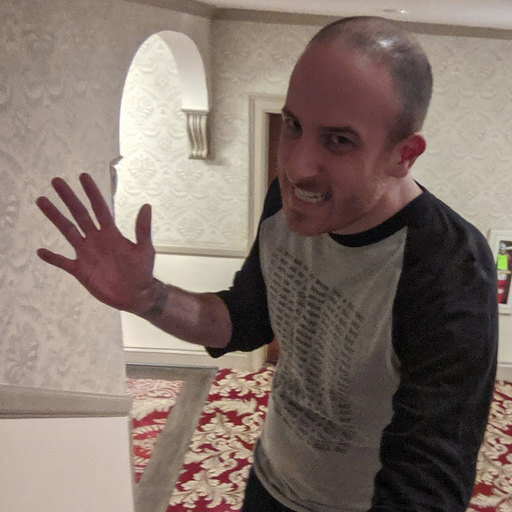 Assistant Managing Editor
NJ native who calls LA home and lives in a Dreamatorium. A decade-plus CinemaBlend veteran who is endlessly enthusiastic about the career he's dreamt of since seventh grade.