Batman's No-Kill Policy: True Detective's Creator Has Some Blunt Thoughts About The Debate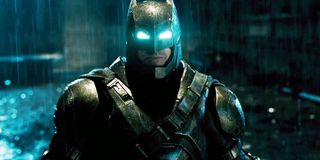 Batman is one of the most complex characters in comic books, and the passionate fascination with him has carried into the big and small screens. One of the most heavily debated aspects of the character is his "no-kill policy" and whether or not it should remain in place. A number of the Dark Knight's big-screen outings have provided different takes on this rule, sparking further debate among fans. True Detective creator Nic Pizzolatto is the latest person to weigh in on the argument, and his thoughts may not be what you're expecting.
Nic Pizzolatto doesn't seem to be the biggest comic book fan, but he recently revealed that Batman is the one superhero he would like to tackle in some form or fashion:
In his recent Instagram post, Nic Pizzolatto also dug into Batman's tendency to avoid killing, which he believes should be retained. However, he doesn't believe Batman's hesitation to kill comes from a desire to avoid stooping to his enemies' levels. He thinks it comes from the fact the hero's true enemy is death itself:
I can honestly say this is the first time I've ever heard someone refer to death as Batman's greatest enemy (somewhere the Joker is seething). But the idea of Batman actually using non-lethal methods to somehow fight the death is an interesting concept.
Most Batman comics have established that the Caped Crusader is firmly against murdering anyone. The DC Animated Universe took this aspect of the character to heart and maintained it across his various appearances. Of course, with those being shows and films geared towards younger audiences, it makes sense that they would steer clear of killing. On the big screen, Christopher Nolan also upheld this principle with his Dark Knight Trilogy, with it specifically coming into play in 2008's The Dark Knight.
Despite this, other filmmakers haven't felt as strongly about Batman's no-kill policy. Tim Burton's hero had no problem lethally dealing with some of Penguin's thugs in Batman Returns, while Joel Schumacher had him cause Two-Face to fall to his death in Batman Forever.
Of course, no one has arguably had a more controversial take on Batman than Zack Snyder. Many likely remember that his Dark Knight used the Batmobile to rapidly gun down thugs in Batman v. Superman: Dawn of Justice. While it drew the ire of many fans, Snyder has since defended his choice with some brutally honest statements.
It's very likely the debate over Batman's no-kill policy will continue, and Nic Pizzolatto's comments will only give fans more to think about. They can also see how director Matt Reeves handles this when The Batman hit theaters on June 25, 2021.
Covering superheroes, sci-fi, comedy, and almost anything else in film and TV. I eat more pizza than the Teenage Mutant Ninja Turtles.
Your Daily Blend of Entertainment News
Thank you for signing up to CinemaBlend. You will receive a verification email shortly.
There was a problem. Please refresh the page and try again.