5 Points Disney Should Consider Before Greenlighting Tron 3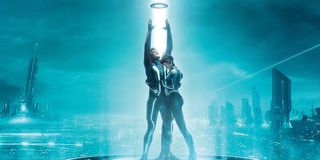 CinemaBlend participates in affiliate programs with various companies. We may earn a commission when you click on or make purchases via links.
For a concept that seems to have been brought up at several points in the past decade, only to fall back into the Disney Vault every single time, a Tron Legacy sequel looks to be gathering steam yet again in Hollywood. Maybe this is the moment where Disney brings back the world of the Flynn family dynasty for the long rumored threequel, providing a chance to finally close out one of the many would-be trilogies fans have yet to see brought to completion. Playing on the assumption that Tron 3 is going to finally happen this time out, it's time to consider the points that Disney should keep in mind before greenlighting the project into reality.
Tron: Ascension's Script Is Sitting Right There, Waiting To Be Used
While Tron 3 is moving forward without any new writers being mentioned in connection, there's still a question of whether or not the script previously known as Tron: Ascension is still in play. With Tron: Legacy director Joseph Kosinski talking up the potential story of that script, involving a gigantic all-out war between our world and the world of The Grid, it sounds like there's already a proper conclusion that would close out the loose threads of this particular saga. So whether or not new writers are brought onto the project, or if the last known rewrites from scribe Jesse Wigutow, based on a previous script from writer Dave DiGilio are still in the cards, the ideas from Tron: Ascension should be used to lead the way. It's just one of the many components that could help Tron 3 bring the entire franchise to a fitting end.
If Possible, Bring Back As Many Cast Members From Tron: Legacy As Possible
The doubt that's clouded the potential for Tron 3 to be brought into the world has led to various cast members who have been in Tron and/or Tron: Legacy wavering in their intent to return for a go picture. Reactions ranging from Olivia Wilde's humorous reflection that she won't have to "live off of seaweed juice and tofu dust" to participate, to Bruce Boxleitner's loss of faith in the project ever happening have been peppered through this decade of waiting for Tron 3 to turn on the lights at Flynn's Arcade. While there's always hope that both Wilde and Boxleitner, as well as Tron: Legacy star Garrett Hedlund, may find their way back to the world of The Grid, at the very least, Disney should try its hardest to get this winning team back on the field.
At The Very Least, Bring Back The Dillingers To Tie Up Their Tron Arc
One of the most promising, but still vastly untapped threads that Tron: Legacy brought to the table was that of the Dillinger family, more specifically their story in the aftermath of David Warner's Edward Dillinger Sr's arrest at the end of Tron. While most fans only know of the inclusion of Edward Dillinger Jr. (Cillian Murphy) as the thread that Tron: Legacy was dangling in front of its fans, there's more to the story in the special features for the film's home video release. Father and son are planning to square off against the Flynn dynasty at ENCOM, and if there's one thread that needs to be tied up above all others in Tron 3, it's this one.
Speaking Of Loose Threads, Dr. Lora Baines-Bradley Should Come Back To Tron As Well
Save for her appearance at 2010's WonderCon "press conference" as part of Tron Legacy's ARG campaign, we haven't seen Cindy Morgan's Dr. Lora Baines-Bradley return to the cinematic universe of Tron. Should Bruce Boxleitner really not want to come back, or should he only return in his digital form as Tron, there's a major case to be made for Morgan's return in Tron 3. As Alan and Lora have been a part of the Tron universe since their first adventure with Jeff Bridges' Kevin Flynn, and Tron wasn't featured all that much in Tron: Legacy, Dr. Baines-Bradley's return could be the answer to the potential of an Alan-less sequel.
Joseph Kosinski And Daft Punk Need To Come Back For Tron 3
Perhaps the most important condition that Disney should be considering for Tron 3 is who will be directing the efforts to bring this world into existence yet again. Judging by the results that were presented to the world with Tron: Legacy, it feels like director Joseph Kosinski is absolutely the #1 choice to bring Tron 3 online, as he took a decades-later sequel and made it both a unique entry, as well as a film perfectly at home in the overall Tron universe. And for those very same reasons, composers Daft Punk should, without question, be brought back for Tron 3, as their musical score yielded one of the greatest soundtracks to ever be released onto physical and digital media. Both Joseph Kosinski and Daft Punk understand what truly makes a Tron movie special, and that's something that's not easy to come by. If there's even remotely a chance that this third film could happen, it's best to bring back the team that made the last film in the series so memorable.
For all we know, the latest wave of Tron 3 hype could vanish in the Sea of Simulation as easily as it has in the past. But with a dedicated fandom, and a round of recent talks with potential star Jared Leto being a promising sign, we might see Tron's legacy come full circle. Should that happen, let's hope that Disney keeps in mind the key points mentioned above, as this feels like the best foundation to build Tron 3's digital future on some solid real-world ground. It feels safe to presume that this would be the final Tron film, unless some sort of meteoric success is visited upon Tron 3 in its release window; so if it's time to close out the tab on the Flynn/Bradey/Dillinger legacy, it should be done in style.
In the meantime, if you're ready to return to the known parts of the Tron universe, you can watch Tron, Tron Legacy and the animated spin-off Tron Uprising, all on Disney+.
Your Daily Blend of Entertainment News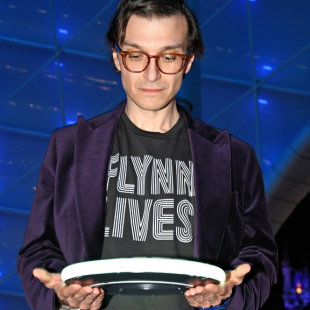 Senior Movies Contributor
CinemaBlend's James Bond (expert). Also versed in Large Scale Aggressors, time travel, and Guillermo del Toro. He fights for The User.