What Doctor Strange's Spider-Man 3 Role May Tells Us About The Blockbuster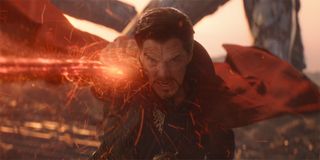 To the surprise of absolutely nobody, developments behind the scenes of the next Marvel Cinematic Universe Spider-Man movie are being kept super hush-hush – but one thing that's always hard to contain for blockbusters is the information that gets out into the world via casting announcements. Studios can hold off on releasing an official plot description for a developing project, but there are always key bits of context that can be dug out whenever there is confirmation of an actor and/or character joining a production. In that respect, the untitled Spider-Man 3 has been telling us a lot in the last week.
First there was the news drop at the start of the month announcing that Jamie Foxx will be playing Max Dillon a.k.a. Electro in the upcoming film (reprising his role from the much-maligned Amazing Spider-Man 2), and while we're still working to wrap our brains around that revelation, now we have an even more exciting announcement blowing our minds. It has been confirmed that the blockbuster is also going to feature Benedict Cumberbatch's Doctor Strange, reuniting him with Tom Holland's Spider-Man following their team-up in Avengers: Infinity War and Avengers: Endgame. As expected, the trade report doesn't offer any concrete details regarding what his role in the plot of the movie will be, however, there is a good deal to extrapolate based on both what we know about the project, and what we know about the future of the Marvel Cinematic Universe.
In short: all evidence points to the multiverse being a major deal in the next few years of the franchise, and while it wasn't clear for a long time how exactly Spider-Man 3 would fit into those big picture plans, this most recent piece of casting news seems to confirm that the blockbuster is right smack dab in the middle of all of it.
Breaking it all down starts with the big Phase 4 announcement at San Diego Comic-Con 2019, which notably didn't include any details about the next Spider-Man movie, but did reveal that the next Doctor Strange feature will be titled Doctor Strange In The Multiverse Of Madness. This bluntly let fans know that the theory of infinite alternate dimensions will be playing a role in the future plans of the Marvel Cinematic Universe. Only then further illustrating how important it would be was the additional news that the film will have Elizabeth Olsen's Scarlet Witch in a key supporting role – suggesting that the plot of the blockbuster will have ties to the reality-shifting action featured in the upcoming WandaVision Disney+ series (which is set to be release at the end of this year).
That brings us back to Spider-Man 3. The ending of Spider-Man: Far From Home, which features Peter Parker's secret identity being exposed to the world, doesn't feature any specific indication that its sequel will be tapped into the larger universe developments, but the recent casting completely changes that. First we got the hint from the Jamie Foxx news – the multiverse chatter only further solidified by Foxx confirming that the MCU version of Electro won't be blue – and now there's the additional update that Doctor Strange will be involved. And not only is it pretty hard to imagine just by itself that the appearance of the Master of the Mystic Arts won't have at least some tie-in to his next solo feature, but it's interesting to note that Spider-Man 3 and Doctor Strange In The Multiverse Of Madness are both set to start filming this month, which could suggest a close relationship between their respective stories.
So what does this mean specifically? It's hard to say at this point, as context clues only get us so far. We can acknowledge that it would be excessively weird if Jamie Foxx were playing Electro again just for the sake of repairing mistakes of the past, but exactly how he might wind up crossing paths with an alternate version of himself is totally up in the air. The same goes for the part that will be played by Doctor Strange. We can speculate that Spider-Man could go to him looking for a way to magically get everyone to forget his secret identity, but that's just an effort at connecting the dots that we presently observe. Future revelations could totally upend that theory and create a whole new landscape of possibilities. But at present the likelihood of seeing multiverse action in Spider-Man 3 seems pretty damn high.
Obviously we're going to be keeping an incredibly close eye on all developments related to what's going on here, so be sure to stay tuned here on CinemaBlend for all of the latest updates that arrive about both the Spider-Man: Far From Home sequel and Doctor Strange In The Multiverse of Madness – and be sure to hit the comments section with all of your thoughts, feelings, and opinions on this matter.
Your Daily Blend of Entertainment News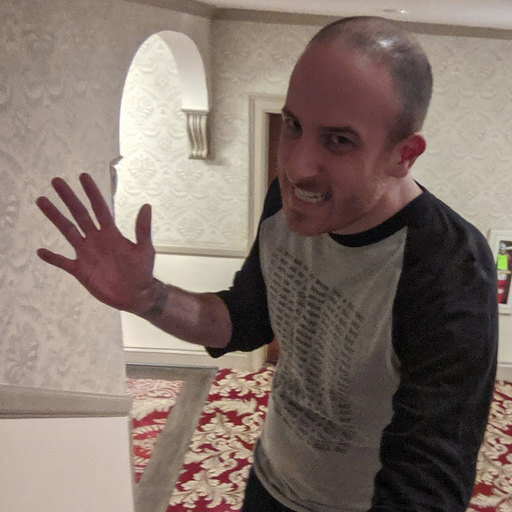 Assistant Managing Editor
NJ native who calls LA home and lives in a Dreamatorium. A decade-plus CinemaBlend veteran who is endlessly enthusiastic about the career he's dreamt of since seventh grade.