Spider-Man 3: Release Date, Cast And Everything Else We Know About No Way Home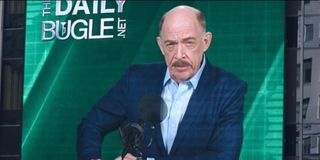 On February 9, 2015, the Marvel Cinematic Universe changed forever. Following long negotiations between Walt Disney Studios and Sony Pictures, a landmark deal was struck that would allow Spider-Man to start appearing in movies released by Marvel Studios. In the years since then, we have seen some wild adventures with the Queens-born wall-crawler played by Tom Holland in the MCU, and very soon we will get to see the completion of his trilogy in the expansive continuity with a film titled Spider-Man: No Way Home.
The project is moving very quickly through development, so as we've been known to do here on CinemaBlend we've put together this guide to help keep track of everything we know about the Spider-Man: Far From Home sequel thus far. So let's dig in, starting with the date fans will actually get to see the finished movie:
What Is The Release Date For Spider-Man: No Way Home?
Following the release of Spider-Man: Far From Home in summer 2019 (acclaimed as one of the best Marvel sequels), there was a brief period when it was unclear exactly what the sequel to the film was going to be. A contract dispute between Walt Disney Studios and Sony Pictures called off the deal that allowed the beloved superhero to exist in the Marvel Cinematic Universe, and so suddenly nobody knew what the future was going to hold. Fortunately, the two studios were eventually able to come up with a new agreement, allowing Spider-Man: No Way Home to proceed and a 2021 date to be planned.
As the second year of the Marvel Cinematic Universe's Phase Four plans, 2021 will be incredibly significant, as it will be the first time that the franchise releases four titles in a single calendar year. The year will see the roll out of Black Widow, Shang-Chi And The Legend Of The Ten Rings, and The Eternals before concluding with next Spider-Man movie. Specifically, Spider-Man: No Way Home will be hitting theaters on December 17, 2021.
What Is Spider-Man: No Way Home's Rating?
Save for the limited number of comics written as part of the Marvel Knights line in the last 20 years, Spider-Man has always been seen as a family-friendly character, and that's consistently been reflected in the ratings that are given by the MPAA to his big screen journeys. To date, every Spidey movie has been rated either PG-13 (the live-action titles) or PG (Spider-Man: Into The Spider-Verse). It's really impossible to believe that Spider-Man: No Way Home will deviate from that trend.
Who Is Directing Spider-Man 3?
When Jon Watts was hired to direct Spider-Man: Homecoming back in June 2015, audiences didn't really know how to react because the filmmaker was far from a proven entity. After all, his resume largely consisted of music videos and shorts, and his most hyped-feature, the Sundance Film Festival hit Cop Car, wasn't set to come out for another two months. Now, however, his is a name with which fans are incredibly familiar, because he is about to embark on making the third chapter of what may historically be considered the best big screen Spider-Man trilogy.
Between Spider-Man: Homecoming and Spider-Man: Far From Home, Jon Watts has already helmed two excellent films featuring the titular web-slinger, and both Marvel and Sony have been happy enough with the work to bring him back for the next go-round. Should all go according to plan, he will be the first director to helm an entire MCU trilogy, and only the third to direct three films for Marvel Studios (the other two being Joe and Anthony Russo, who made four titles for the company thus far: Captain America: The Winter Soldier, Captain America: Civil War, Avengers: Infinity War, and Avengers: Endgame). Since taking the helm of Spider-Man: Homecoming, the central character has been Watts' whole world career-wise, as he hasn't directed any other movies in between the blockbusters. That being said, he has also been hired by Marvel Studios to follow-up Spider-Man: No Way Home with the much-anticipated reboot of the Fantastic Four.
What Is The Story Of Spider-Man; No Way Home?
Every Marvel Cinematic Universe movie is completely shrouded in mystery up until its release, and Spider-Man: No Way Home is proving no exception given that we do not yet have even a simple logline or know who the central villain is going to be. That being said, there is certainly significant expectation that the movie will primarily center around the monster cliffhanger that is featured in the mid-credits scene of Spider-Man: Far From Home, and we have received some clues about the plot from casting news.
How Spider-Man: Far From Home Ended
For those that don't remember, the coda begins with Spidey dropping MJ off after a swing through New York City, and then noticing a breaking news bulletin playing on giant screens outside Madison Square Garden. The Daily Bugle, a news operation run by controversial figure J. Jonah Jameson, has released footage that suggests that Spider-Man – not Mysterio – was responsible for the drone attack in London, and as if that wasn't bad enough, the footage also reveals the hero's secret identity.
Where Will Spider-Man 3 Pick Up?
Based on that final bit, we can probably assume that Spider-Man: No Way Home is going to open with the eponymous character being Public Enemy #1 and not even able to hide from the world by pretending to be mild mannered high school student Peter Parker. How the movie will utilize that setup is currently unclear, so we'll just have to wait for more details.
Will Spider-Man 3 Open Up The Multiverse?
This is presently the million dollar question. As will be discussed in greater depth below, it has been confirmed not only that Jamie Foxx will be playing Max Dillon a.k.a. Electro in the film, but that Benedict Cumberbatch's Doctor Strange is going to have a key role. The reason why this opens up the multiverse question is because A) Jamie Foxx previously played a non-Marvel Cinematic Universe version of Electro in Amazing Spider-Man 2, and B) Doctor Strange has been confirmed for some infinite universe hijinks via the title of his next solo feature. Will the film create some kind of link between the Amazing Spider-Man titles and perhaps even the Sam Raimi-directed Spider-Man trilogy? We're keeping our fingers crossed.
The Characters And Cast Of Spider-Man: No Way Home
Here is who we know for sure will be featured in Spider-Man: No Way Home.
Spider-Man (Tom Holland)
Tom Holland made his debut as Peter Parker a.k.a. Spider-Man in 2016's Captain America: Civil War and in the time since has helped his incarnation of the character become a true fan favorite. Not only have fans loved the solo adventures featuring the hero, but he's served as a brilliant supporting player in the major crossovers Avengers: Infinity War and Avengers: Endgame. While time is a bit weird in the Marvel Cinematic Universe because of The Blip, Spider-Man: Far From Home was set in between Peter Parker's junior and senior years of high school, and while his life has always been kind of a mess – needing to balance superheroics with school work – things are now infinitely more complicated due to his fugitive status and everybody knowing that he is a masked vigilante. Holland has a lot of movies coming up, including the video game adaptation Uncharted, but fans will likely continue thinking of him as the wall-crawler for a long, long time.
MJ (Zendaya)
As noted earlier, MJ is with Spider-Man in the mid-credits sequence of Spider-Man: Far From Home when his identity is publicly outed, so she will immediately be there for him as he deals with the fallout. What her role will be in the film beyond that is unfortunately a mystery for now, mostly because we don't really know much of anything about the plot. Because Zendaya hasn't appeared in any of the Marvel Cinematic Universe crossover films, Spider-Man: No Way Home will be just her third time playing MJ. The actress has been busy of late, not only playing a lead on the HBO series Euphoria, but also playing a key role in Denis Villeneuve's upcoming Dune, and making the Netflix drama film Malcolm & Marie.
Ned Leeds (Jacob Batalon)
After being Spider-Man's reliable "Man In The Chair" in Spider-Man: Homecoming, Ned Leeds got a bit distracted in Spider-Man: Far From Home due to his fling with Angourie Rice's Betty Brandt. He'll definitely need to focus up in Spider-Man: No Way Home, however, as Peter Parker is going to be dealing with a lot of chaos, and is going to need as much support from his friends as he can get. We don't know much about the role that Ned will have in the story, but one fascinating thing to know is that Jacob Batalon lost more than 100 pounds for his performance in the film, and one imagines that plays into the plot somehow.
Aunt May (Marisa Tomei)
With Spider-Man on a class trip in Europe for most of Spider-Man: Far From Home, Marisa Tomei didn't have a great deal of screentime as Aunt May in the Marvel Cinematic Universe sequel, but that is expected to change in Spider-Man: No Way Home. After all, not only is Peter Parker back in New York, but she is going to be one of the few people in the world who is 100 percent certain that he wasn't responsible for Mysterio's drone attack in London. That means that she is going to be an important ally when everything goes to hell.
Flash Thompson (Tony Revolori)
Peter Parker's life is extremely hard, ever struggling to balance his life as a normal teenager and a superhero, and Flash Thompson is almost always right around the corner ready to make his life harder. As portrayed by Tony Revolori in the Marvel Cinematic Universe, Flash is a great rib-poking presence in the Spider-Man movies, and it looks like he is going to be back in action for the third blockbuster. What is his reaction going to be when he learns that his uber-nerdy classmate is one of the world's most famous costumed vigilantes? We're excited to find out.
Max Dillon a.k.a. Electro (Jamie Foxx)
Fans didn't much appreciate Jamie Foxx's last performance as Electro, as he was one of the many mock-able parts of the disappointing Amazing Spider-Man 2, but now the actor is getting a shot at redemption with a new performance in the Marvel Cinematic Universe. It's pretty hard to imagine that his involvement is meant to have zero specific connection to the previous film, which is a big factor in all of the multiverse chatter. For now not much has been confirmed about the new take on the character, though Foxx did confirm via his personal social media that this incarnation won't be blue.
Doctor Strange (Benedict Cumberbatch)
Spider-Man and Doctor Strange had their first opportunity to cross paths while stuck on a spaceship together in Avengers: Infinity War, but really it was only a matter of time before they met. After all, 177A Bleecker Street is arguably in Spidey's neighborhood. Thus, it makes all the sense in the world that Strange will be popping up in Spider-Man: No Way Home – but at present we have no idea what he will be contributing to the story. There is a theory that the wall-crawler will turn to him in hopes that he can cast some kind of spell that will stop everybody from knowing his true identity, with disastrous consequences following as a result.
Where Can You Stream Spider-Man Movies?
In the modern age of superhero movies, Spider-Man has had a massively important role to play, and almost all of his big screen adventures are available to stream, provided you have access to the right subscription services.
Spider-Man (2002)
Sam Raimi's original Spider-Man, featuring Tobey Maguire, was the first blockbuster to tell the origin story of the eponymous character, and his battle with Willem Dafoe's Norman Osborn a.k.a. The Green Goblin can be streamed on Starz.
Spider-Man 2 (2004)
Sixteen years after its initial release, Sam Raimi's Spider-Man 2 is still considered by many to be one of the greatest superhero movies of all time, featuring Spidey going toe-to-toe with Alfred Molina's Doctor Octopus, and thanks to Starz you can stream the film now and make up your own mind.
Spider-Man 3 (2007)
Following the incredibly successful first two Spider-Man movies, the original Spider-Man 3 is considered a controversial title, as not everyone is too happy with how the film balances its villains or incorporates Peter Parker's "dark side." You can decide how well the blockbuster has aged by watching it now on Starz.
Captain America: Civil War (2016)
Spider-Man made his big Marvel Cinematic Universe debut in Captain America: Civil War, joining Team Iron Man on a mission to capture the members of Team Cap, and it's as awesome as it is fun. Disney+ has the streaming rights to the blockbuster and is available now (though sadly it doesn't have any of the solo MCU Spider-Man movies to go with it).
Avengers: Infinity War (2018)
If you're a true-blue Spider-Man fan who also loves to make themselves really sad, you can always catch Avengers: Infinity War on Disney+. Watching Tom Holland turn to dust remains as heartbreaking now as it did when the film was first released.
Spider-Man: Into The Spider-Verse (2018)
If you're looking to take a break from live-action, but still want to watch a Spider-Man movie, Netflix has you covered. The ridiculously amazing, Oscar winning animated feature Spider-Man: Into The Spider-Verse is available for all subscribers.
Avengers: Endgame (2019)
Sure, Spidey's role in Avengers: Endgame isn't all that big due to his death in Avengers: Infinity War, but there is still an incredible joy watching him swing around in the big final battle, and you can catch the epic streaming now on Disney+.
Spider-Man: Far From Home (2019)
At this time Spider-Man: Homecoming isn't available on any subscription streaming services, but at the very least you can catch up with the most recent Spider-Man movie by catching Spider-Man: Far From Home on Starz. It will surely be the most important film to watch prior to the untitled Spider-Man 3 anyway.
What are your expectations for the upcoming Spider-Man sequel? Do you have any early predictions? Hit the comments section with your thoughts, and as the film continues to move through the various stages of development we will continue to update this feature. To see what other Marvel Cinematic Universe movies are on the horizon, be sure to check out our Upcoming Marvel Movies guide.
Your Daily Blend of Entertainment News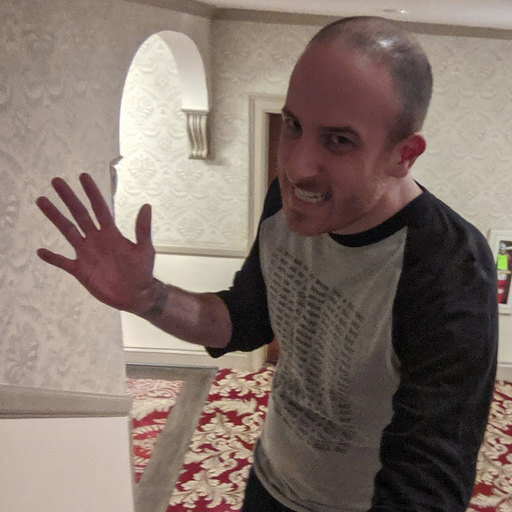 Assistant Managing Editor
NJ native who calls LA home and lives in a Dreamatorium. A decade-plus CinemaBlend veteran who is endlessly enthusiastic about the career he's dreamt of since seventh grade.