Beverly Hills Cop 4: What's Going On With The Eddie Murphy Movie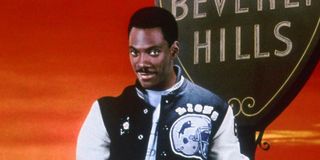 When moviegoers think of the buddy cop genre, one of the first films that comes to mind is sure to be Beverly Hills Cop. The classic comedy-drama made a serious splash when it opened in theaters back in 1984, in large part due to Eddie Murphy's flawless performance in the lead role of Axel Foley. The film's success would spawn to sequels, though both would fail to reach the heights of their predecessor. Regardless, many still see potential in the franchise, which is why Beverly Hills Cop 4 has been in development hell for the past few decades. So what's happening with the film now?
There has been quite a bit of passion behind the project, and Eddie Murphy still seems enthusiastic about reprising one of his most beloved characters. That still hasn't prevented Beverly Hills Cop 4 from experiencing its share of starts and stops. This includes a change in directors and a plethora of screenplay rewrites. So as we anticipate the planned fourth installment, let's take a look at how things have come along for the project over the years.
Beverly Hills Cop 4 Was First Put In Development In The '90s
The third installment in the comedic franchise, Beverly Hills Cop 3 was released in 1994, seven years after the previous film. By this point, Eddie Murphy was bonafide mega star and had already proven to be a box office draw. Unfortunately for him, director John Landis and Paramount, these variables didn't work in Beverly Hills Cop 3's favor. The film was panned by critics and general moviegoers and, years later, even Murphy would refer to the film as "garbage." Beverly Hills Cop 3 was also a financial failure, only grossing $42.6 million domestically and ending its run with a worldwide total of $119.2 million on a $70 million budget.
Despite all of that, sometime during the decade, Beverly Hills Cop 4 was announced to be in development under Eddie Murphy Productions. Plans for the film would eventually simmer down though, and the movie would sit on the shelf until the new millennium.
The 2000s Gave The Film A New Purpose, New Creative Forces And New Problems
Movement on Beverly Hills Cop 4 was quiet for over a decade. but in 2006 the project was re-announced, complete with a new producer. Franchise veteran Jerry Bruckheimer wanted to revive the franchise but ultimately passed the reins to Transformers and G.I. Joe producer Lorenzo di Bonaventura. By 2008, Rush Hour director Brett Ratner was tapped to helm the film and intended to make it an R-rated feature.
Numerous versions of the script were also in development, with the most notable being written by Michael Brandt and Derek Haas. The screenplay, entitled Beverly Hills Cop 2009, was completed in 2008 and centered on Axel Foley returning to Beverly Hills to probe the mysterious death of his friend, Billy Rosewood. Ratner would ultimately run into problems with securing other actors from the series like Judge Reinhold, and Brandt and Haas' script was tossed in favor of a total rewrite. Ratner would end up teaming with Eddie Murphy for 2011's Tower Heist but, ahead of filming that movie, the director gave a cautiously optimistic update to MTV on whether Cop 4 would happen:
By the fall of 2011, the movie was scrapped yet again, but Eddie Murphy had other plans in mind for Beverly Hills Cop.
Beverly Hills Cop Moves From The Big Screen To The Small Screen
Unsatisfied with the scripts he'd seen for the fourth film, Eddie Murphy revealed in October 2011 that he was developing a Beverly Hills Cop TV series. The show would center on Axel Foley's son, Aaron, who was played by Brandon T. Jackson, while Eddie Murphy's Axel (now the chief of police in Detroit) would recur on the show. The pilot was written by The Shield's Shawn Ryan and directed by Barry Sonnenfeld. After the pilot was shot and screened for execs, the network decided to pass on it.
There have been varying reasons given for the pilot's failure, with Jackson claiming it was "too edgy" for CBS and Ryan blaming politics within the network. In a 2015 chat with IndieWire, Murphy would actually attribute it to his desire not to appear on the show regularly, which is what he says the network would've preferred:
Having had setbacks in two mediums, the Beverly Hills Cop franchise seemed set to stay dormant. Of course, rarely anything goes away forever in Hollywood.
Paramount Wants To Give A Fourth Movie Another Shot
In the fall of 2013, it was reported that Jerry Bruckheimer had signed a first-look deal with Paramount Pictures and that one of the films under that agreement was Beverly Hills Cop 4. Eddie Murphy was also reported to be reprising his role as Foley, and Brett Ratner was once again on board to direct. The screenplay, written by Josh Appelbaum and Andrew Nemec, involved Axel, now working in Beverly Hills, returning to his hometown of Detroit in the heart of winter and taking on criminals. The plan was to shoot the film in and Detroit. The film was given a March 2016 release date yet, in the fall of 2015, Paramount would pull it from its release schedule yet again.
Beverly Hills Cop 4 Is Currently Set With Eddie Murphy And Bad Boys for Life's Directors
2016 came with the surprise announcement that Paramount had put the film back into development and had replaced Brett Ratner with directors Adil El Arbi and Bilall Fallah, who, at the time, were known for helming Black. The story was reported to take Axel back to Detroit. By 2017, the two were still working on the film and expressed interest in casting either Tom Hardy or Channing Tatum.
While promoting Dolemite Is My Name in 2019, Eddie Murphy confirmed that he was still set to make the movie and would do so after finishing his work on Coming 2 America. Paramount also licensed off the property to Netflix for distribution. In May 2020, in the midst of the COVID-19 pandemic, Arbi and Fallah (now known for directing the successful Bad Boys for Life), gave an optimistic update on the film:
All in all, Beverly Hills Cop 4's road to the big screen has been one filled with peaks and valleys, and it'll be interesting to see what lies ahead for the long-anticipated film. Let's hope it lives up the hype when it finally arrives. And stay tuned to CinemaBlend for more updates on Beverly Hills Cop and for more news from the world of movies and TV.
Your Daily Blend of Entertainment News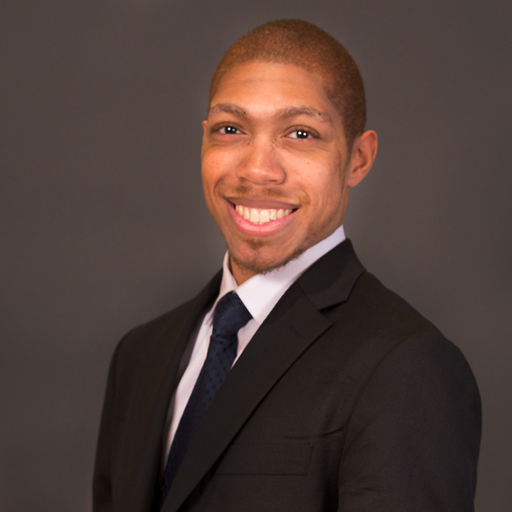 Covering superheroes, sci-fi, comedy, and almost anything else in film and TV. I eat more pizza than the Teenage Mutant Ninja Turtles.