Coming To America 2: 6 Moments That Need To Happen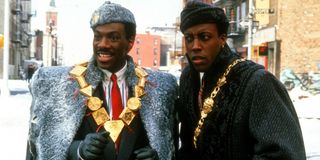 It's taken a little over 30 years, but moviegoers are finally being gifted with Coming to America 2 (or Coming 2 America). Yes, fans will be able to return to the African nation of Zamunda, where Prince Akeem (played by the returning Eddie Murphy) is now set to become king. However, the discovery of a long-lost son sets in motion a new adventure that will take him (and presumably Arsenio Hall's Semmi) back to America.
With Eddie Murphy, Arsenio Hall and most of the original cast returning for Coming 2 America, there are sure to be plenty of laughs and fun surprises within the Craig Brewer-directed sequel. However, there are a few moments the film could include that would be especially satisfying for longtime fans of the original movie. So without further ado, here are some key moments we need to see during Prince Akeem's next big-screen outing.
A Tribute To Madge Sinclair
While most of the original Coming to America cast will be returning for the sequel, there is one star who unfortunately won't be able to join her co-stars, and that's the late, great Madge Sinclair. The veteran actress, who played Queen Aoleon Joffer, passed away in 1995 following a long battle with leukemia. One can expect that the film will write out her character as having passed away as well, and her regal, witty and warm presence will certainly be missed.
Given her major role in the first film, it should go without saying that Coming 2 America should find some way to honor Madge Sinclair. This could easily be done through a passing (but meaningful) reference to the queen and/or a portrait of her hanging within the halls of the palace in Zamunda. Dedicating the film to her memory would even be a nice gesture. Any reference wouldn't need to be over the top, just something that appropriately shows reverence to Sinclair's legacy.
McDowell's In Real Legal Trouble
McDowell's was one of the most creative and memorable elements of Coming to America but, honestly, the fact that the restaurant was able to avoid closure still doesn't make sense. Sure, Cleo McDowell (John Amos) differentiated his establishment from McDonald's in small (but key) ways yet, from a legal standpoint, would he realistically have been able to stay in business for as a long as he did?
Large corporations have always been extremely protective of their brands, and that's become even more true in today's climate. With this, one could imagine that if McDowell's hasn't been shut down by the time we get to the sequel, it has to be covered in litigation, at the very least. This may sound a bit grim, but Craig Brewer could definitely mine humor from such a scenario. And those worried about Mr. McDowell's financial well-being would only need to remember that he's likely got money saved… and he has a daughter who's a princess.
Akeem And Semmi Return To The Bars
It's pretty much a given at this point that when Akeem and Semmi return to the states, they'll be returning to their old stomping grounds in Queens. This means the pair will be able to revisit some memorable locations like MY-T-Sharp barbershop. Of course, they could also stumble across the bars they visited while trying to find Akeem's bride.
When Akeem meets his son, Lavelle, he'll likely try to bond with him, and he may try to treat him to a drink or two to do so. Taking the characters back to the bars would allow Coming 2 America to recreate one of the funniest sequences from the original and even revitalize it. Bar etiquette has changed somewhat over the past 30 years, and it would be cool to see the film highlight the differences through Lavelle's experiences. Not only that, but watching Akeem, and possibly Semmi, try to adjust to the atmosphere (again) would be too much fun.
Sexual Chocolate Performing An Original Song
Coming to America introduced moviegoers to a plethora of eccentric characters, from the three cantankerous barbers to the slick Reverend Brown. But the one that may stick out in fans minds the most is the flamboyant Randy Watson and his band -- Sexual Chocolate. In the first film, he and the group gave a "unique" rendition of "The Greatest Love of All" but, now, it's time for something new.
Hearing Randy Watson's take on a well-known song was fun, but having him try his hand at songwriting could be comedic gold. And with the way Watson's mind works, who knows what kind of tune he would cook up. Let's hope we get to see him perform such a song and deliver yet another epic mic drop.
Someone Makes A Wakanda Reference
Let's be honest, we're all thinking it, and some hardcore comic book fans may have even been hoping for it back when the original movie hit theaters. The comparisons between Zamunda and Wakanda are so obvious that even Eddie Murphy has acknowledged them, though he has stressed that, even 30 years later, Zamanda isn't as grand as T'Challa's kingdom.
A Black Panther joke of any kind may seem on the nose, but it would be appropriately meta just as some of the first movie's jokes were. Imagine Akeem and Semmi seeing a poster or clip from Black Panther and critiquing it for being unrealistic. All in all, a brief reference or joke would be the perfect way to forever link these two iconic franchises.
Another Closing Joke From Saul
One of Coming to America's signature scenes actually came during its closing moments. Eddie Murphy's Saul – the old, wise-cracking customer at MY-T-SHARP – tells a joke involving soup and a missing spoon. The joke failed to impress the barbers, but it did land with viewers. Despite Saul and the other barbers having been up in age in the original, Eddie Murphy seems to have confirmed that they will appear in the sequel in some capacity. Whether that happens through flashbacks or unexplained immortality is anyone's guess but, regardless, it'll be nice to see them again.
One can imagine Coming 2 America will also end with a joke, so why not let Saul close things out again? While there are certainly other ways for Craig Brewer to end the film, it's hard to pass up using one of Murphy's funniest characters to do it. Coming up with a follow-up pun for the Saul could be hard given how popular the first is, but I'm sure Brewer, Murphy and co. could think of something. And if they do go with this route, let's hope the joke lands – for us, not the barbers.
But what do you want to see in Coming 2 America? Are you hoping for the film to call back to some old favorites or are you aiming for something completely different? Be sure to let us know in the comments section below. As of right now, Coming 2 America is still scheduled to hit theaters on December 18. Keep it here at CinemaBlend for updates on its release and other news from the world of movies and TV.
Your Daily Blend of Entertainment News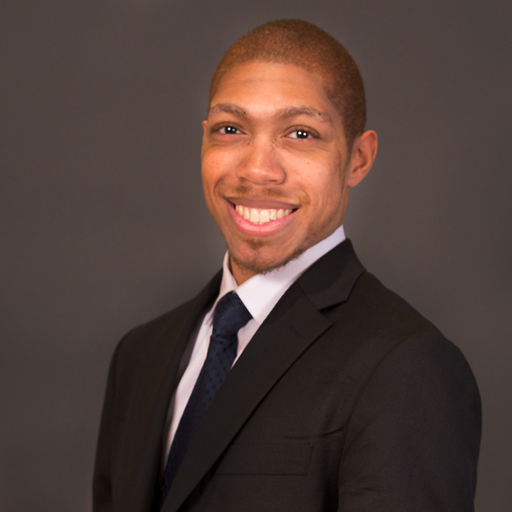 Covering superheroes, sci-fi, comedy, and almost anything else in film and TV. I eat more pizza than the Teenage Mutant Ninja Turtles.