After Class Director Talks Themes That Cut Across Socioeconomic Statuses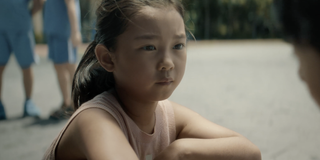 After Class, a gut-wrenching film about a mother who will do whatever it takes to help her child, is a beautiful reminder that we all have a lot more in common than we may think. While the film focuses on a lower-class family, the emotions are palpable to those of any background. Director Charles Dong recently spoke of these themes that cut across socioeconomic statuses in an interview with CinemaBlend.
Residing in the slum of a metropolis in China, a woman does all she can to make ends meet, including cleaning toilets and picking through garbage, in After Class. Her eight-year-old daughter's only wish is to go to school, and the mother is desperate to find a way to afford her child's education. When her daughter tries to help the financial burden, the result is shocking. Here is what director Charles Dong shared of his film's theme:
Love is a common universal theme, but it's the sacrifice part that really stands out from After Class. Even those who do not have children can relate, because it's not solely about motherhood, it's about how far a person is willing to go for a person that they love. The film is really moving in that it shows the situation through the eyes of both the mother and the daughter. So on the one hand you have the mother working so hard that she isn't even aware of what her daughter is doing half the time, and on the other hand you have the daughter who is quietly watching, waiting and making a plan of her own.
Dong also spoke of providing a shared experience for the audience through his film, which he learned to do as a kid with magic. Part of the wonder of film, especially in a movie theater, is taking a group of people from all different backgrounds and putting them in the same room to experience this story. All will walk away with different interpretations and takeaways, but they will still have this thing in common. Here's what Dong said of his background that led to filmmaking:
It is similar, because with both movies and magic tricks the audience is stepping away from whatever is going on in their personal lives and being transported to a new world. We become immersed in these stories together, and the experience in itself gives us common ground. After Class provides that on multiple levels.
Charles Dong's After Class has been awarded the top Oscar Qualifying prize at Short Shorts Film Festival and Asia, in Japan. This film also won the 2020 Best Short Film Award at Lone Star Film Festival.
Looking for more to watch that tugs at the heartstrings? Check out Jungleland or Miss Juneteenth.
Obsessed with Hamilton and most things Disney. Gets too attached to TV show characters. Loves a good thriller, but will only tolerate so much blood.
Your Daily Blend of Entertainment News
Thank you for signing up to CinemaBlend. You will receive a verification email shortly.
There was a problem. Please refresh the page and try again.