Alita 2: How Hulu Could Be The Key To Finally Getting The Sequel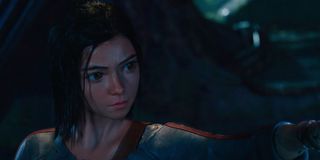 In the days and weeks leading up to 2020's big Disney Investor Day event, the fan community rallying around a potential sequel to Alita: Battle Angel hoped that there might be an announcement of where Robert Rodriguez's cult hit could be going in the future. Whispers of a prequel series on Disney+ or a full-fledged sequel film reigned supreme, with various scoopers on the internet claiming they knew something ahead of the big announcement festival. However, the event came and went without even a mention of Alita or even Avatar, leaving fans to question if this was a dead end, or if a way forward still existed.
On the surface, there are no outward plans to push Alita: Battle Angel back into the Disney spotlight. Reading between the lines and using some clever interpretation tell a different story though, as there's a distinct possibility that Hulu and/or Disney+ could be the path towards the continued adventures of Alita and her battle against the evil Nova. What follows are several points of order that lead to one solid conclusion: Disney streaming just might be the way forward for Alita: Battle Angel's future.
Alita: Battle Angel Is Already Part Of The Disney+ Library Internationally
One of the concrete announcements at Disney's Investor Day that pertained to Alita: Battle Angel was the fact that the film, along with other landmark titles from the Fox library, are actually available on a Disney streaming platform! Unfortunately, films like the Alien series, Deadpool and even Alita are all only available on Disney's Hotstar platform, which operates on an international basis. Still, once the domestic streaming rights expire with the current rights holders, which happen to be the HBO family of networks, Alita: Battle Angel will have a clear path to head onto either Hulu or Disney+. When and if that happens, you can bet it'll amp up fans of the franchise to flock to Disney's streaming platforms, which will only drive interest in a follow-up even higher in demand.
Hulu Is The Future Home Of 20th Century Studios Exclusives
Another announcement that Disney's Investor Day that helped fuel the dream of an Alita sequel is the fact that Hulu will have exclusive films developed under the 20th Century Studios and Searchlight Pictures banners. While the downside to this pathway, at this time, is the fact that Alita: Battle Angel's potential sequel might skip theatrical release, it's still a rather hopeful development. Should a new film in Robert Rodriguez's cult hit be greenlighted, and if Alita Battle Angel 2 becomes a large enough streaming success, there's a chance that Disney might see enough promise to not only send that film into some sort of limited theatrical release, but also ensure the future of the franchise as a cinematic event.
Disney Is Already Reviving Fox Properties Under The Current Leadership
For a moment, the Disney/Fox merger caused a bit of uneasiness among fans of various projects that were up in the air. Properties like Alien and Planet of the Apes were of particular interest, as their recent activity suggested further installments in the works during the Fox years. Both of those series have been confirmed as alive and well under the Disney regime, with Alien being mentioned on Investor Day as the subject of a new FX original series in development. With the doors to the Fox Vault already open, it would be foolish to think that Disney isn't, at the very least, puzzling how Alita: Battle Angel could become a future streaming concern.
The Works Of Robert Rodriguez Are Already Streaming Hits
Alita: Battle Angel 2 could be an easier sell overall if the finished project were intended for a medium that sees Robert Rodriguez maintaining a home court advantage. Believe it or not, the Rodriguez brand has already become crazy popular when it comes to the world of streaming media, as classics and new efforts alike have are making waves. Older titles like Spy Kids have been hits with families, and even newer efforts like The Mandalorian and We Can Be Heroes have given Rodriguez a seriously bankable name in the world of streaming entertainment. Between the ease and scope of streaming releases, Robert Rodriguez's hardcore work ethic seems pretty well suited for the fast paced world of this more direct medium.
Robert Rodriguez And James Cameron Are Still In The Disney Family
While Robert Rodriguez's popularity in streaming has led to Netflix fast-tracking a sequel for We Can Be Heroes, he and Alita: Battle Angel producer James Cameron both have some strong roots planted on the Disney lot. As Cameron is currently shaping his Avatar saga under the auspices of the Disney/Fox merger, and Rodriguez is playing around in the Star Wars sandbox for Disney+, two of the most crucial players for Alita: Battle Angel 2's potential success are strongly linked to the studio. With Alita and Avatar practically joined at the hip since the earliest days of development, refinement of technology on one project has always lead to the other's advancement. With both under the same roof, that process could be supercharged; if only someone would let it happen.
Even Robert Rodriguez Likes The Idea Of A Streaming Alita Sequel
If he really wanted to, Robert Rodriguez could probably put Alita: Battle Angel in the rearview of his career, save for the occasional kind thoughts spared for the production process and the fan response to the film. That doesn't seem to be an option for the man at this point, as almost two full years since Alita was released into theaters, Robert Rodriguez continues to go on record as saying he'd love to head back to the world of Iron City. Even better is the fact that he's also up for a streaming revival, as the notion of a Disney+ project has perked up his ears in recent interviews.
Ideally, fans and creator alike would love to see Alita: Battle Angel back on the big screen with any potential sequels or prequels to come in the future. In the best possible scenario, the usage of both the Hulu and Disney+ streaming outlets could be a stepping stone back into such a release strategy. Though if Alita: Battle Angel 2 were to be a streaming exclusive title, it would still achieve the goal of exploring the world that was left wide open after the bittersweet cliffhanger that ended the first chapter of a planned trilogy.
For now, you can catch Alita: Battle Angel on its current broadcast/streaming home of Cinemax and CinemaxGo in the domestic market, as well as on Disney HotStar in select international markets. And if you're looking to see what Robert Rodriguez has been up to in the streaming world, The Mandalorian Season 2is available in its entirety on Disney+, with We Can Be Heroes streaming in the Netflix library.
This poll is no longer available.
Your Daily Blend of Entertainment News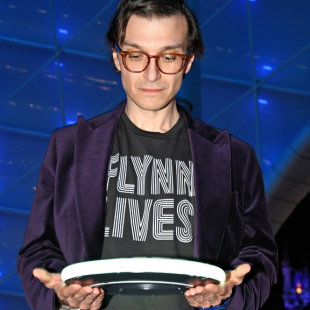 Senior Movies Contributor
CinemaBlend's James Bond (expert). Also versed in Large Scale Aggressors, time travel, and Guillermo del Toro. He fights for The User.