Universal Orlando Resort's Mardi Gras Celebration: 5 Quick Things You Need To Know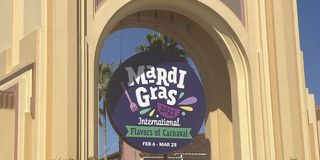 Mardi Gras is, quite simply, one of the world's great parties. It's a yearly event best known in America for the way it's celebrated in New Orleans. Unfortunately, due to the current circumstances, Mardi Gras basically didn't happen in the Big Easy this year. However, the event is still taking place, though granted on a somewhat different scale, at the Universal Orlando Resort. The Mardi Gras celebration has happened at Universal Studios Florida before, but like so many other public events, it's gone through some changes this year. Unlike many such events, however, Mardi Gras at Universal Studios Florida may actually be better than ever, especially if you love food.
While there aren't any big parades this year, there are floats. Beads are also being tossed to guests (Universal Studios is a family establishment, please) and there's plenty more to enjoy about the event, So here's a quick run down of what you need to know and what you can expect to find before Mardi Gras 2021: International Flavors of Carnival wraps up later this month.
This Year, Mardi Gras Is All About The Food
In previous years, Universal Studios Florida's Mardi Gras was highlighted by events like nightly parades and concerts. Unfortunately, those sorts of events that draw crowds don't really work right now, as Universal Studios is only allowing in a limited number of guests, and those guests are expected to keep their distance as best they can. That means that the other big part of Mardi Gras, the food, has been expanded, and is now the main focal point of the event.
Last year, Mardi Gras had a big, single location with themed food options that rotated its menu over the course of the event. This year, about 20 different booths have been set up all over the park, each with different themes or national origins. Since Mardi Gras is celebrated all over the world in many places as Carnival, the idea is to give guests a taste of what Mardi Gras is like in various different nations. Delicious... delicious is what it's like.
Universal Orlando Resort's Hotels Are Getting In On The Action
From a theme park perspective, the festivities for Mardi Gras 2021: International Flavors of Carnival are limited to Universal Studios Florida. You won't find any food booths hidden in Hogsmeade or anyplace else in Islands of Adventure. However, that doesn't mean that there aren't more places celebrating Carnival at Universal Orlando Resort. Each of Universal's hotels has also created unique dishes that can only be found at those hotels, meaning that you'll want to check out each Universal hotel property even if you're not actually staying there.
CinemaBlend recently attended Universal Orlando's Mardi Gras festivities and got to check out the resort's newest hotel, Universal's Endless Summer - Dockside Inn and Suites. If the aggressive room rate wasn't enough of a reason to check out this hotel that's only been open since December, then I might recommend that the food is an even better reason. We had some remarkable shrimp, grits and beignets that were absolutely incredible.
Parade Floats Are Still There
What's Mardi Gras without a parade? It may not be quite as wonderful to throw a Mardi Gras event when you can't have a parade, but while we won't be able to see the floats... well, float,] down the streets of Universal Studios Florida, there are a number of parade floats that have been set out in stationary locations. You at least get to see the work that was done on the impressive floats, and there are staff members on board in costume tossing out beads and otherwise trying to help everybody have a good time.
Just seeing the float certainly makes the whole thing feel like Mardi Gras, and the floats really are impressive to look at. Getting many of them even in a single frame of a photo is tough because they're so big. Just walking by one of these floats puts you in the Mardi Gras spirit, which then makes you want to go find a food booth and try something delicious, which I'm sure is the point.
The Tasting Lanyard Is The Way To Go
With so much food and drink available to taste, it's certainly possible you'll find yourself wanting to try basically everything. There's potentially a way to do that without breaking the bank: pick yourself up a Mardi Gras Tasting Lanyard. For $55, you can get any 10 food or drink items from any combination of booths. That comes out to $5.50 per item, and most items on the menu will run you slightly more than that, so it's a pretty good deal overall. If you're a Universal Orlando Resort annual passholder, you can get a special lanyard that will give you 15 items for $65, or just a little over $4 per item.
Since most people don't go to theme parks alone (I mean, some of us do, but we're weird), you can pick up one tasting lanyard per person in your party, and that will basically give you the run of the park. Each food and drink item is big enough that multiple people can get a bite, so there's no reason not to stretch your money this way. And it even works on the alcoholic beverages. Please drink responsibly.
The Food Booths Close 30 Minutes Before The Park Closes
This last item I'm throwing in as a public service announcement so that you don't find yourself in the same place we did when we visited Mardi Gras recently. The food booths wrap up service 30 minutes before the park closes, and due to the limited capacity, the park is closing pretty early these days, around 5 PM during the week. I bring this to your attention because believe me, there's nothing sadder than thinking you have a half hour left to try more food, and then discovering that you do not.
Mardi Gras may not be quite the event that it has been in years past, but Universal Orlando Resort has still done something special and fun with this year's event. And with all signs pointing to a return to something like normal over the next several months, hopefully next year we'll see the return of everything we missed this year AND the return of this great food festival, which would be welcome under any circumstances.
Your Daily Blend of Entertainment News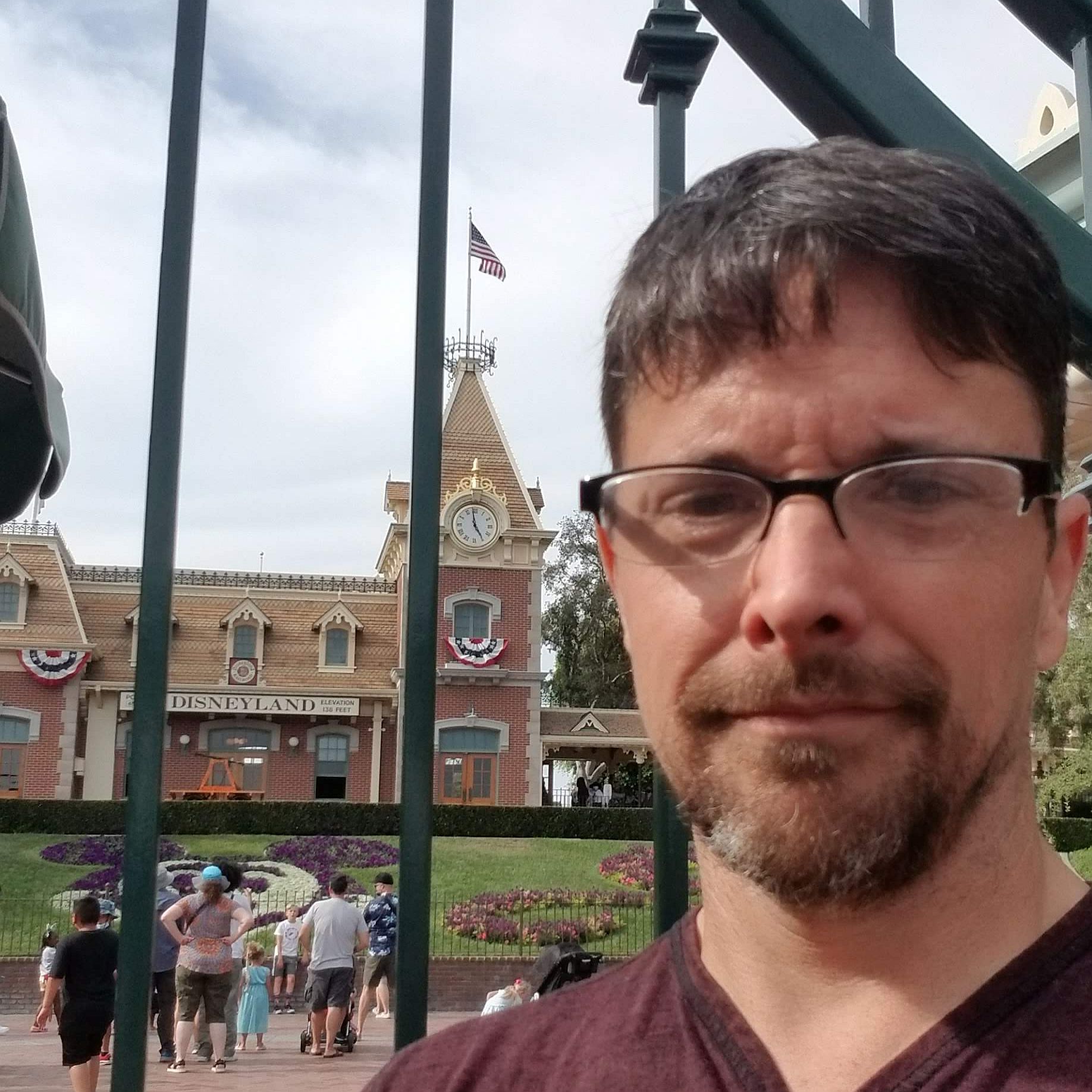 Content Producer/Theme Park Beat
CinemaBlend's resident theme park junkie and amateur Disney historian. Armchair Imagineer. Epcot Stan. Future Club 33 Member.