Which Walt Disney Theme Park Has The Best Food? Epcot, Magic Kingdom And More, Ranked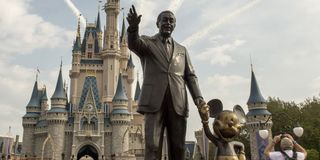 If you're heading off to Walt Disney World for a vacation, the most important thing for many guests is the attractions. What many people care about most is the rides. You'll want to hit all the roller coasters if you're into thrill rides. If you have small kids, you'll want to hit all those storybook dark rides in Fantasyland. However, rides aren't all there is to do in the Magic Kingdom, Epcot, Hollywood Studios and Animal Kingdom. At some point, you've got to eat and some of us are all about the food. But which park does food the best?
Food is important and if you're on vacation you're probably willing to spend a little more money on dining. Whether you're looking for a fine dining experience or just a unique and interesting snack, you want to eat good food when you're at Walt Disney World, and there is great food to be found at all four parks. But there are pros and cons to each park, so let's take a look.
4. Magic Kingdom: Cinderella's Royal Table And More
Magic Kingdom is the oldest theme park at Walt Disney World and it is, based on attendance in a normal year, the single most popular theme park on the planet Earth. It's got the classic rides that people love, but what it doesn't have is the best food at Walt Disney World. To be honest, it's just a lot of basic theme park food, so burgers and fries and ice cream. While that's not necessarily a bad thing, it's just unimpressive food in comparison to other Disney parks. Burgers and fries are fine but only if the burger is something more than what you would expect to get at any other carnival. Still, there are some high points worth considering.
Cinderella's Royal Table: If you're willing to spend the money and you're able to get a reservation, you'll want to check out Cinderella's Royal Table. The location alone, actually inside of Magic Kingdom's castle, is worth the experience and while dinner will set you back, the food is usually really good and worth every penny.
Colombia Harbour House: As stated, many of the counter service locations have pretty similar, and standard fare, so if you're going to pick one, it's about location. The Columbia Harbour House is found in Liberty Square, just outside the Haunted Mansion. The food is good enough, and the ambiance is nicer than some of the other options. And the line usually isn't terrible.
Adventureland Spring Rolls: At the entrance to Adventureland through the hub you'll find a spring roll cart, which always has some very interesting takes on the classic food item.
3. Disney's Hollywood Studios: It's All About Pizze Rizzo
If there's a standard for Walt Disney World's theme park food, it should probably be Disney's Hollywood Studios. A lot of it doesn't necessarily feel like it's theme park food. There are plenty of sugary treats, but there are also just places to get the sort of food you might order in any normal restaurant, and it's all pretty tasty. However, thanks to the addition of the two newest lands, Toy Story Land and Star Wars: Galaxy's Edge, you'll also find some really creative options that are off the beaten path. Be sure to check out the Hollywood Brown Derby for a sitdown experience, or some of the more fun, family-friendly options below:
Sci-Fi Dine-In Theater: The fare at the Sci-Fi Dine-In Theater is standard stuff for the most part. It's burgers, sandwiches, fries, and milkshakes. However, these are much better burgers than what you'll find in most counter service locations, and they get served to you while you're sitting in booths that looks like 1950s cars that are parked at the drive-in. It's fun, and good food.
PizzeRizzo: PizzeRizzo is not just a counter service dining option. It is a way of life. At least that's the way it seems. And you know what, it's pretty good pizza, some of the best you'll find in any theme park, so you might as well.
Ronto Roasters: Whether you're looking for breakfast, lunch, or a hearty snack, the wraps at Galaxy's Edge's Ronto Roasters always hit the spot. They also have an extensive menu of options for those looking to deal with dietary restictions, allergies, or any other food concerns.
2. Disney's Animal Kingdom: Counter Service At Its Best
The thing that makes the food truly great at Walt Disney World is diversity, being able to find a wide collection of unique foods that are inspired by dishes from all over the world. and Disney's Animal Kingdom has that. The park has lands dedicated to Africa and Asia, and so that means those lands are full of food that is also inspired by those places. It means there's food that you simply won't find elsewhere inside Animal Kingdom and a lot of it is counter service (though there's a great fine dining option, as well). There isn't just great food at DAK, there's some of the best food at DAK. Here's where to find it.
Tiffins: Located in the Discovery Island section of Disney's Animal Kingdom near one of the entrances to Pandora: The World of Avatar, Tiffins is the pretty much without question the best table service location in the park. Where else can you get an appetizer of charred octopus? If you're looking for something a bit lighter, the attached Nomad Lounge is a great place for a drink and a snack.
Satu'li Canteen: Located inside Pandora: The World of Avatar you'll find a quick service location that offers you food based out the bounty of an alien world. The food itself is perfectly normal, but it doesn't look normal. Bao buns that are really just cheeseburgers and beef and chicken bowls that include boba balls make food look more exotic than it actually is, but it's no less delicious.
1. Epcot: Don't Forget To Try Sit Down Options!
If you know Walt Disney World well, then there was probably little question that Epcot would be the park with the best food. If having a wide variety of delicious food is what you want, then you just can't beat Epcot. There's at least one place to eat in every nation of the World Showcase; the diversity there is without parallel. The Coral Reef inside The Seas has the best seafood in the parks, and you can eat next to the aquarium. On top of all that, you have the nearly endless Epcot festivals that add booths all over the park with even more creative food options. Those are popular, but don't forget to try a sit down place on occasion.
Le Cellier Steakhouse: For many the very definition of fine dining means a good steak, and the best steak in any Walt Disney World park can be found in the Canada Pavilion at Epcot. This place books up fast so make sure you jump in early if you want to check it out.
Monsieur Paul: If you're looking for something a bit more creative (but no less delicious), then you want the "other" French restaurant. Chef de France is visible as you walk through the France Pavilion. It has high points, but if you go around the back of the building and upstairs you'll find the really good French restaurant. It's a bit pricier to be sure, but you get what you pay for.
There is great food to be had at any of Walt Disney World's four theme parks, there just happen to be places where there is more of it than others. For some of us food itself is an attraction, and you'll want to make sure you have enough time to experience the good stuff. Of course, this doesn't even take into account all the great restaurants in the hotels. Figuring out which of those is the best would take a long time.
This poll is no longer available.
Your Daily Blend of Entertainment News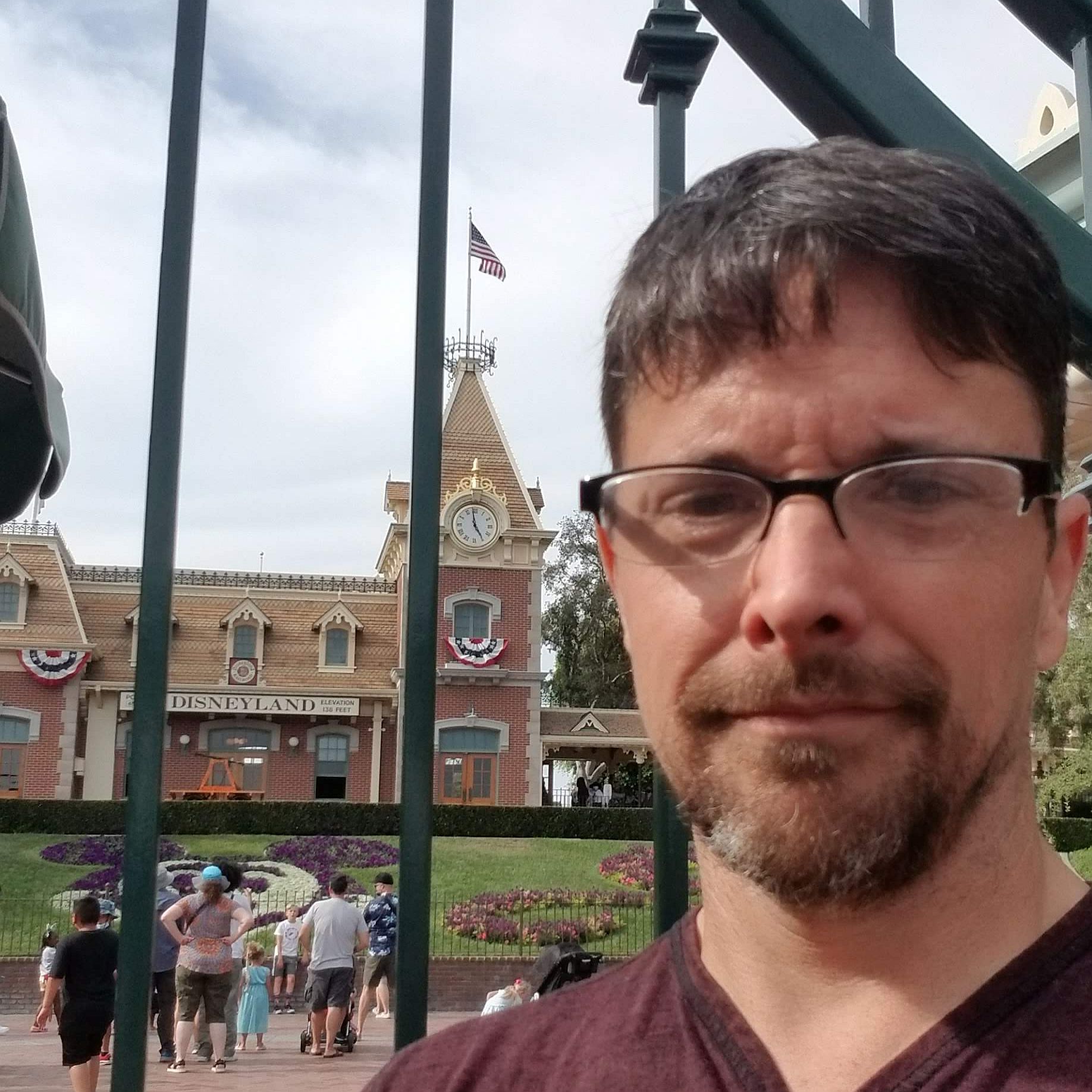 Content Producer/Theme Park Beat
CinemaBlend's resident theme park junkie and amateur Disney historian. Armchair Imagineer. Epcot Stan. Future Club 33 Member.