Fast Times At Ridgemont High: 10 Awesome, Totally Awesome Behind-The-Scenes Facts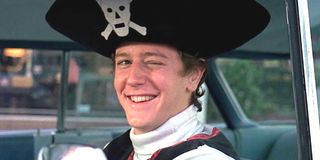 In the summer of 1982, a little teen comedy by the name of Fast Times at Ridgemont High came onto the scene and became one of the most iconic '80s movies, making instant stars out of its large ensemble cast. Nearly 40 years later, Amy Heckerling's cult classic, which was based on the real-life experiences of writer Cameron Crowe, remains just as righteous, and just as "awesome, totally awesome" as ever before.
But, as great as the movie is, some of the behind-the-scenes facts from the making of Fast Times at Ridgemont High are just as awesome, just as righteous, and just as entertaining as spotting a young Nicolas Cage flipping burgers at the local mall. Here are some of those stories.
Fast Times At Ridgemont High Is The Result Of Writer Cameron Crowe Spending A Year Undercover As A High School Senior
The story of Fast Times at Ridgemont High begins in 1979 when Cameron Crowe, who was writing for Rolling Stone at time time, published a book by the same name containing observations after spending a year undercover as a high school senior. Upon the release of the film in August 1982, The Washington Post published a lengthy profile on Crowe and his year masquerading as a 17-year-old even though he was well into his 20s at the time.
Over the course of nine months, Cameron Crowe acted as if he were just any normal student with the only people in on the gag being Ridgemont High School's principal, his homeroom teacher, and several other instructors. When it came time to write the book, Crowe left himself out of the narrative and instead focused on six major characters, which would become the basis for teens featured in the movie three years later.
David Lynch Was Approached About Directing Fast Times At Ridgemont High Before Amy Heckerling Signed On
Amy Heckerling would famously make her directorial debut with Fast Times at Ridgemont High, but before the young filmmaker signed on to helm the teen comedy, the whole project could have gone in a very different direction. When speaking with Variety for the film's 35th anniversary, Cameron Crowe revealed that a Universal Pictures executive really wanted David Lynch to direct, going as far as to invite to visionary director to the studio for a meeting:
Okay, who doesn't want to see a Lynchian version of Fast Times now?
The Ridgemont Mall Scenes All Had To Be Shot At Night Because The Sherman Oaks Galleria Was Still In Operation
A large portion of Fast Times at Ridgemont High takes place at the Ridgemont Mall, which was filmed on location at the since-remodeled Sherman Oaks Galleria in Los Angeles. Since the mall was very munch in operation at the time, production on the movie had to take place during night, as director Amy Heckerling noted in Variety's 35th anniversary piece. Something similar had been done at the Monroeville Mall in suburban Pittsburgh for Dawn of the Dead in 1978, though Fast Times didn't have to worry about zombies getting drunk and wrecking golf carts between takes.
Nicolas Cage's Experience On The Set Of Fast Times At Ridgemont High Led To Abandoning His Coppola Name
Like many actors, Nicolas Cage has used a stage name for the vast majority of his career, but there was one movie early on where he went by his legal name: Nicolas Coppola. The nephew of acclaimed filmmaker Francis Ford Coppola, Cage was just 17 years old when he joined the cast of Fast Times at Ridgemont High as "Brad's Bud" at All-American Burger, and the experience, as he told The Hollywood Reporter, was enough for him to make a major change:
In that same interview, Cage also revealed he originally auditioned for the role of Brad Hamilton (which later went to Judge Reinhold), but was rejected because his age prevented him from working long hours.
Jeff Spicoli's Dream Sequence Originally Took Place On The Tonight Show With Johnny Carson
The original version of Jeff Spicoli's dream sequence in the Fast Times at Ridgemont High book sees the resident stoner being interviewed on The Tonight Show with Johnny Carson, but the scene had to be changed prior to the start of production. According to The Uncool (the official website for all things Cameron Crowe), Carson, and several other talk show hosts including David Letterman and Merv Griffin turned down the opportunity, resulting in scene being completely rewritten to the one in the final version of the movie.
The Led Zeppelin IV Gaffe In Fast Times At Ridgemont High Was Written In Because The Studio Couldn't Secure The Album's Rights
There is the famous segment in Fast Times at Ridgemont High where Mike Damone (Robert Romanus) goes over his five-point plan to woo a girl to Mark "Rat" Ratner (Brian Backer) which involves playing side one of Led Zeppelin IV, only for the next scene to cut in with Rat playing Led Zeppelin's rocking "Kashmir" while driving Stacy Hamilton (Jennifer Jason Leigh). When speaking with the New York Daily News, Cameron Crowe explained that this wasn't a flub in the editing process but instead something to do with the publishing rights of the album. Crowe went on to say that a decision was made to imply that Rat had messed up his big moment with his crush.
There Was One Take Of The Iconic Bathroom Scene That Left The Studio In Shock
One of the hardest scenes in Fast Times at Ridgemont High to watch in a crowded room takes place when Linda Barrett (Phoebe Cates) walks in on Brad Hamilton (Judge Reinhold) pleasuring himself. And, while no full-frontal male nudity is shown, there was one unused take that writer Cameron Crowe said left studio executives laughing in shock, as he revealed in a 2017 interview on The Dan Patrick Show:
That particular take has never been shown publicly, but the movie nearly had an X rating for a completely different scene.
Fast Times At Ridgemont High Originally Had An X Rating Because Of Male Genitalia
When making Fast Times at Ridgemont High, director Amy Heckerling wanted to flip the script so to speak and show male genitalia in the sex scene between Rat and Stacy instead of taking the commonly-taken route of showing a naked female. In the 35th anniversary piece on the movie in Variety, it was noted that when the MPAA watched the movie (and that specific scene), it gave it an X-rating, which would have severely limited the number of people who could see it in theaters. And while there was some resistance to changing the scene, Heckerling eventually decided to blur the shot and go with an R-rating.
Forest Whitaker Was Singing At The USC Conservatory When He Was Cast As Charles Jefferson
Forest Whitaker played the tough-as-nails high school football player Charles Jefferson in Fast Times at Ridgemont High, but when the future Academy Award winner auditioned for the role that would forever change his life, he was a student at the USC Conservatory and decided to audition with a few of his opera buddies. During a 2019 appearance on Live with Kelly and Ryan, Whitaker revealed that he didn't expect to move into his acting career so quickly and went up to San Francisco to another conservatory immediately after filming his scenes.
Sean Penn, Who Remained In Character The Whole Time, Didn't Introduce Himself Until The Final Day Of Shooting
Sean Penn may not enjoy acting anymore, but at one point in his career, he was one of the most notorious method actors in Hollywood, even when he was cast as Jeff Spicoli in Fast Times at Ridgemont High. To celebrate the 30th anniversary of the film's release in 2012, Cameron Crowe shared a story with The Uncool about the final day of shooting decades earlier. Most of the writeup is about being nostalgic and proud of what they accomplished, but there's a brief line about Penn that was just too good to pass up:
And you thought Daniel Day-Lewis on the set of There Will Be Blood was something.
It's hard to say if we'll ever get another teen comedy like Fast Times at Ridgemont High, but there are still some contenders on the list of 2021 movies that could carve out a nice legacy for themselves one day.
Your Daily Blend of Entertainment News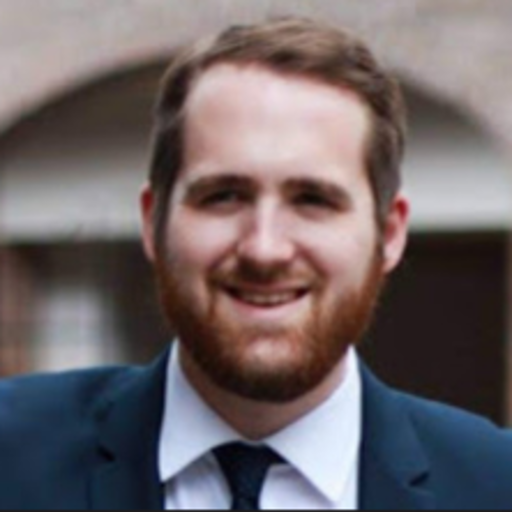 Philip grew up in Louisiana (not New Orleans) before moving to St. Louis after graduating from Louisiana State University-Shreveport. When he's not writing about movies or television, Philip can be found being chased by his three kids, telling his dogs to stop barking at the mailman, or yelling about professional wrestling to his wife. If the stars properly align, he will talk about For Love Of The Game being the best baseball movie of all time.