Domino's, Denny's And Wendy's All At Risk Of Going Broke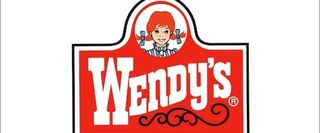 We live in a backwards world where great things happen to bad people, bad things happen to good people, and where Sarah Palin is considered a legitimate presidential candidate. The greatest example of the inverse nature of our universe is the success, or lack of success found by restaurants around the world, particularly the United States. We live in a world where Noah's Bagels nears bankruptcy while McDonalds thrives on our fatty flesh (and charging for sauce packets? GET THE HELL OUT OF HERE.).
In a list published by The Street (opens in new tab), twenty restaurant chains are at risk of going under. Some are on their way up, others on their way down, and some are just chilling out in mediocrity. The list was compiled using an Altman score which combines a bunch of different factors to measure the health of a company (and its investment quality). Over a 3.1, you're all good; under a 1.8 and you're screwed; anywhere in between is a glorious grey mass. It should be noted that a company filing for bankruptcy does not equal its' speedy dismissal from this Earth. Marie Callender's went bankrupt earlier this year, and while they'll be closing many of their mediocre restaurants; I'm almost positive the one outside Six Flags Magic Mountain will remain open. Thank God, how else am I supposed to get free parking for Six Flags? Oh, and expensive pies.
Red Robin and Sonic are both on their way out of despair, which is a shame; there is nowhere more mediocre than a Sonic restaurant. It's the kind of place people go to because they can't come up with anything more interesting, or after they've already been to Carl's Jr. four times that week. Red Robin is overpriced, and the service has always been "meh". Seriously, charge me fifteen dollars for a burger without smiling? Screw you, bro.
Noah's Bagels is also recovering, which is great; because I'd probably cry if the only decent bagel place in my area shut down. Domino's Pizza is also considered a bankruptcy risk, although its' stock has risen 85% over the past year. It remains 29% lower than it was pre-recession, but that's partially because the pizza tasted like cardboard until about a year ago. Moral of the story: bad companies have a harder time selling their slop when no one has any money.
DineEquity, the restaurant group that owns Applebee's and IHOP is also struggling mightily, although the almost-as-good-as-TGI-Fridays casual restaurant chain has experienced some growth recently due to a revitalization of the brand. IHOP has continued to struggle though, probably because the pancakes suck, and Denny's is at least perceived as having a greater swath of options than a place that is dedicated 100% to pancakes, more or less.
Apparently not as many people are thinking Arby's as the commercials claimed; the Wendy's/Arby's group is diverging, so that the company can focus on their namesake brand (Wendy's). First step: Enough of the damned sea-salt french fries. My hamster loves them, but hey, he also licks a block of salt all day just to get his kicks. This is one company that is moving downwards right now, which seems to be the exception and not the rule on this list.
? Denny's is a weird one because while it has turned a profit four straight years, it has a negative Altman score. I'm obviously not a stock expert, but this seems weird to me. Apparently the chain has underperformed and taken heat for giving away too much food; all I know is that those grand slam breakfasts are freaking awesome -- as is the heartburn that follows.
Here's a list of the twenty riskiest restaurant stocks, better head out to your favorite's to hopefully push them back towards the black! The list goes from least risky to most risky
Your Daily Blend of Entertainment News
Thank you for signing up to CinemaBlend. You will receive a verification email shortly.
There was a problem. Please refresh the page and try again.