Justin Timberlake And Jessica Biel Are Engaged?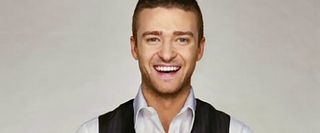 After splitting briefly last year, Jessica Biel and Justin Timberlake appear to have made good on their years-long relationship and gotten engaged. According to several anonymous sources tipping off Us Weekly, Timberlake and Biel took a trip to Jackson, Wyoming sometime in December and he popped the question there. As the tipster told them, "Justin knows how much she loves snowboarding and the mountains, so it was the perfect place."
In a fascinating interview with Vanity Fair earlier this year, Timberlake talked vaguely but clearly about how much Biel meant to him, even though they were broken up at the time-- explaining why he didn't really want to discuss the relationship, he said "I have to protect things that are dear to me—for instance, her. She is the single-handedly most significant person in my life. In my 30 years, she is the most special person, O.K.?" Reading through the lines of the article it seemed Timberlake was ready for a reunion; early in the article he said "I look back, and I made a lot of choices because I felt I needed to be validated. And I just don't feel that way anymore." It seems proposing to Biel must have been a choice he made for himself, not for the tabloid machine that went crazy over their relationship to begin with and could easily have led to the first split.
It's exciting any time you see two young, attractive people commit to each other-- if Us Weekly's sources turn out to be correct, of course-- but I like Timberlake and Biel both a lot (yes, even though she's had almost nothing but awful film roles). And with Britney Spears now engaged, it makes a weird kind of sense for her former flame and pop star beau Timberlake to settle down too. Mazel tov!
Staff Writer at CinemaBlend
Your Daily Blend of Entertainment News
Thank you for signing up to CinemaBlend. You will receive a verification email shortly.
There was a problem. Please refresh the page and try again.