Minka Kelly Does Extremely Well In The Dating Game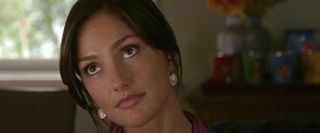 When Derek Jeter and Minka Kelly officially broke it off, a little part of me died on the inside. The long-term couple was extremely private and seemed extremely devoted, but despite a three-year-commitment, the relationship was not to last. In the nine months since the dating ended, Kelly has seemingly landed on her feet, which is to be expected from an attractive and up-and-coming star. Recently, she's been spotted with Awake actor Wilmer Valderrama, but despite the potential hook-up, the former Charlie's Angels star says she has no problem getting dates.
The 31-year-old actress was spotted over the weekend out and about at the Veuve Clicquot Polo Classic, held in New Jersey. Even though she lacked a bit of arm candy at the popular celebrity event, Kelly told People she is not one of those overly attractive and seemingly unattainable actresses who often find themselves without dates.
The fact the actress does well in the dating game is not really a surprise. She's spent a lot of time building an image onscreen that screams cute and sweet….and approachable. While Kelly may not have any long-term hopes for recent beau Valderrama, I expect sometime in the future we will find her in another quiet and comfortable relationship that suits her life away from celebrity functions extremely well.
Your Daily Blend of Entertainment News
Thank you for signing up to CinemaBlend. You will receive a verification email shortly.
There was a problem. Please refresh the page and try again.