If you'll pardon the pun, Phil Lord and Chris Miller's The LEGO Movie is a special film. There are few features in recent memory that have such a remarkable imaginative spark, and are anywhere near as funny – the animated hit bringing together an outrageously talented cast for perfectly assigned roles. It's an incredible effort, and will be something that is watched for generations.
As we've learned in the past few years, though, it might be a perfect example of lightning in a bottle. While both The LEGO Batman Movie and The LEGO Ninjago Movie have their respective moments, they never quite operate on the same level as the seminal chapter of the franchise. Now we have Mike Mitchell's The LEGO Movie 2: The Second Part to try and buck the trend, and while it's certainly the film that is closest to recapturing the magic of the original, it's also still doesn't get 100 percent of the way there.
Part of the issue is that it falls into the classic sequel trap, featuring a few too many callbacks to the original – which this time around inspire more simple titters and smiles than actual laughs. It takes some of the shine off the apple, as something can really only feel fresh and original once, but what keeps things held together (like any good LEGO construction) is its solid foundation. In writing the script, Phil Lord and Chris Miller clearly had a great grasp on what kind of story they wanted to tell, and what they wanted it to say, and that allows The LEGO Movie 2: The Second Part to really find its footing in its second half and stabilize after a shaky start.
The start of the film literally overlaps with the end of The LEGO Movie, with The Man Upstairs (Will Ferrell) telling his son, Finn (Jadon Sand), that he's going to have to start sharing the basement play space with his younger sister, Bianca (Brooklynn Prince). In the LEGO world, this means the invasion of the childlike aliens from the planet Duplo, and while the ever-optimistic Emmet (Chris Pratt) at first tries to reach out to them with kindness and a speech about specialness, it proves ineffective against their destructive tendencies.
Fast forward to five years later, and what was once the populated metropolis of Bricksburg is now Apocalypseburg. Like everyone else in society, Lucy a.k.a. Wyldstyle (Elizabeth Banks) leans into the gritty and dramatic elements of their new world, but still nothing manages to phase Emmet – who is still trying to build cute and fun things even with the constant threat of destruction. This sanguinity has a tendency to get under Lucy's skin, and things don't get better with the arrival of an alien invader named General Mayhem (Stephanie Beatriz).
In search of a real leader, and finding Emmet to be a helpless buffoon, General Mayhem decides to kidnap not only Lucy, but also Unikitty (Alison Brie), Metalbeard (Nick Offerman), Benny (Charlie Day), and Batman (Will Arnett). They are brought to the Systar System, with the plan being to have one of them wed Queen Watevra Wa'Nabi (Tiffany Haddish) – but Lucy does her best to fight being brainwashed and free her fellow prisoners.
Meanwhile, Emmet decides that he needs to get tougher and head out on a rescue mission of his own – but the good news for him is that he's not alone. While traveling through space in his rocket house, he gets rescued from a field of asteroids by the tough and adventurous Rex Dangervest (also Chris Pratt), and he takes him under his wing as they head off to find the hero's buddies.
Phil Lord and Chris Miller's last sequel was the ultra-meta 22 Jump Street, and while there's a taste of it in here, with attempts to juxtapose the familiar with new context, it doesn't feel as novel as the majority of their filmography (something that perhaps comes as a result of their simultaneous work on Solo: A Star Wars Story and Spider-Man: Into The Spider-Verse – not to mention the fact that they only wrote the script and didn't direct). Elements don't feel as sharp as they should, and some just don't go anywhere at all. Funny as Benny's spaceship obsession and repetition is in the first feature, it finds itself getting tired pretty fast in The LEGO Movie 2, and there aren't any developments added.
This isn't to say that the film doesn't have any fresh comedy, as there are still some excellent cameos and running gags that don't need to be spoiled here, but it's just not in as great supply as you would hope.
Truthfully, most of the side characters don't have much going on in terms of arcs – a shortcoming that numerous (admittedly fun and catchy) musical numbers try to pave over – but that's primarily because the script puts its A-game into what it's doing with Emmet, Lucy, General Mayhem, and Rex Dangervest. If the allegory isn't quite clear from the setup and description, The LEGO Movie 2 runs parallel to the relationship between Finn and Bianca, and not only is about how they relate as brother and sister, but also how they are growing and maturing as a boy and girl. The filmmakers very clearly have something to say in this arena, and while going any further into it would be revealing too much, it's what ultimately makes the film work.
Of course, while the stories have been a touchy shaky in this franchise, one element that has remained consistent is the breathtaking animation and design. What plays out on screen in these movies is a perfect representation of the imagination of anyone who has played with the legendary brick system, and in many sequences, it's straight stunning to witness the level of detail (not to mention the number of pieces it would take it make it all a reality). In addition to the new aesthetics that come with the introduction to the Systar System and other worlds, there is even some great new character design work that builds on the first LEGO Movie.
The LEGO Movie 2: The Second Part is one of those good and enjoyable films that is also frustrating, in that you really wish that it had a little more to it so that it could fully live up to its predecessor. Funny, cute, clever, and emotional as it can be at its best, it also isn't quite as awesome.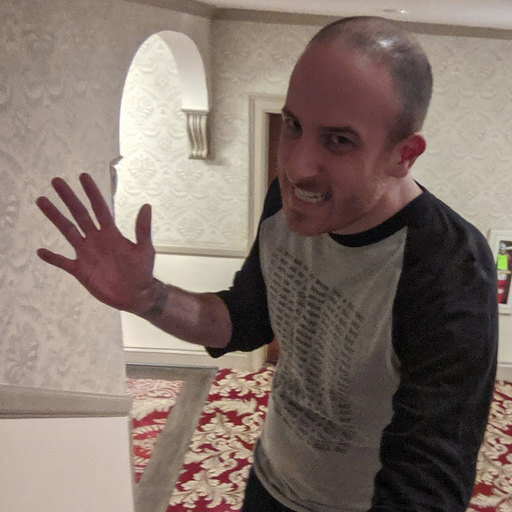 Assistant Managing Editor
NJ native who calls LA home and lives in a Dreamatorium. A decade-plus CinemaBlend veteran who is endlessly enthusiastic about the career he's dreamt of since seventh grade.