Going back to the 1970s, books by Roald Dahl have been adapted into many films that can be called modern classics with zero hesitation. Mel Stuart's Willy Wonka And The Chocolate Factory is perhaps the best regarded, but Danny DeVito's Matilda, Nicolas Roeg's The Witches, and Henry Selick's James And The Giant Peach were childhood staples for many who grew up in the 1990s, and in the 21st century we've seen more wonderful work including Wes Anderson's Fantastic Mr. Fox, and Steven Spielberg's The BFG. Simply put, the potential for a Dahl adaptation done well can be extreme.
That being said, the terrain traveled by Robert Zemeckis' new take on The Witches isn't the standard, specifically because its source material has, as mentioned, already been turned into what is an excellent film. Like Tim Burton's Charlie And The Chocolate Factory, the movie has not only the pressure to live up to the quality of the book, but also, in a sense, has to justify its existence as a remake.
That being said, there's good news and there's bad news. As an adaptation of Roald Dahl's 1983 book of the same name, the new version of The Witches is fun and well made, with Anne Hathaway having a particularly delightful time as a bombastic villain; but it's also a lesser version compared to the 1990 movie, primarily because of the use of CGI and not enough practical effects magic.
Written by the impressive trio of Robert Zemeckis, Kenya Barris, and Guillermo del Toro, the film begins introducing its young, unnamed central protagonist (Jahzir Bruno) shortly after the death of his parents in a car accident. Filled with despair, he moves to Alabama to live with his grandma (Octavia Spencer), and while it takes some time, he eventually finds a way to be happy again. That is, until one fateful day when he wanders off in a supermarket and nearly falls under the spell of a nefarious, mysterious-looking woman with a snake slithering around her arm. When he tells his grandma about it later, she knows exactly what is going on: he was nearly killed by a witch.
As it turns out, witches are very real, and they both despise kids, and enjoy turning them into animals so that they can be killed more easily. Not wanting to take any risks, the boy's grandma takes him to a local fancy local hotel where she believes they will be safe, and he feels particularly secure when he learns that the location is being used for a meeting of a group known as the International Society For The Prevention Of Cruelty To Children. Of course, what he doesn't know is that the I.S.F.T.P.O.C.T.C. is nothing more than a cover for the coven of witches led by the Grand High Witch (Anne Hathaway), and they are developing a plan to rid the world of children once and for all.
The Witches is still the familiar freaky story you remember, complete with darkness-embracing twists.
The particular allure of Roald Dahl's children's books is that they tend to delve into darker corners of the world than most stories in the genre, and Robert Zemeckis is in no way shy about implementing that side of The Witches. This is most definitely a movie appropriate for the Halloween season. The stakes are high as the titular villains represent a serious threat to the safety of the characters, and serious consequences are faced and dealt with, sometimes in grim fashion. It's certainly not terrifying, as there is a comical undertone present throughout, but there might be some nightmares ahead for more sensitive younger viewers.
Those with everlasting memories of Anjelica Huston's Grand High Witch revealing her true face are guaranteed to be disappointed.
Simultaneously, in a side-by-side comparison of this version of The Witches and Nicolas Roeg's version, this is child's play – and it really comes down to the application of effects. The scene in the 1990 film where Angelica Huston's Grand High Witch and her coven remove their human costumes to reveal their true forms is a nightmarish horror show, particularly because the lead villain is shown to be a monstrous figure with dripping, elongated features provided by prosthetics designer Stephen Norrington. And the remake can't touch it. Advances in digital effects over the last 30 years allow it so that Anne Hathaway's version looks like she has a gaping maw of fangs that stretches ear-to-ear, and she is also made to be bald with a horrible wig rash, but it's just not even close to the same thing.
This particularly hurts the film because it's those same advances in digital effects that are typically touted when it comes to filmmakers providing reasons for pursuing a remake; the go-to line is that modern techniques can be used to bring the source material to life like never before. To Robert Zemeckis' credit, this is very much true in the case of The Witches when it comes to the story's animal characters (trying my best not to be too spoiler-y here), but it's disappointing that the steps that are taken forward to improve that area don't work the same way when it comes to portraying the horror of the movie's monsters – and that extends not only to the early reveal of what they really look like, but also to the big transformation sequence in the third act.
Anne Hathaway steals the show in The Witches.
The silver lining is that while Anne Hathaway might not scar an entire generation with her turn in The Witches, it's still a performance deserving accolade. Having spent most of her career playing innocents and princesses, she seems to relish the opportunity to play an ostentatiously evil character – with everything from flashy fashion to a ridiculous accent – and the fun she is having resonates. Her turn is sinister and scary in the moment, and exceptionally entertaining in the big picture.
At the heart of it, The Witches is a faithful adaptation of the book on which it's based, and those who appreciate the material will also appreciate Robert Zemeckis' approach to it. If it were the first ever take on the Roald Dahl book it might get higher marks – but there is contextual circumstances to consider, and that's where the film gets dinged. It's a fine movie, and one that also sits in the shadow of another.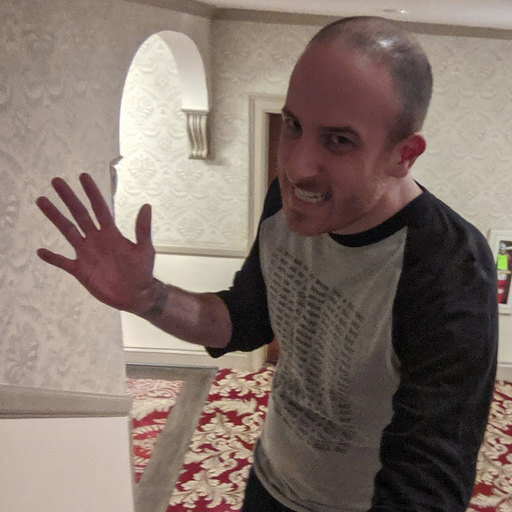 Assistant Managing Editor
NJ native who calls LA home and lives in a Dreamatorium. A decade-plus CinemaBlend veteran who is endlessly enthusiastic about the career he's dreamt of since seventh grade.