This should have been made clear by the film's title and, if you bothered to watch them, the marketing materials, but Dan Mazer's Dirty Grandpa is relentlessly vulgar, proudly offensive, stupefyingly idiotic and completely embarrassing for everyone involved. Right, right, but is it funny? Ocassionally, yes, though Mazer needed to focus on the improvisational skills of Jason Mantzoukas and Adam Pally, and a lot less on scenes of a naked Zac Efron smoking crack and pretending to let a child fondle him while he Facetimes with a rabbi, unaware of the fact that he has a swastika made of penises drawn on his forehead.
Because yeah, that scene actually happens.
The plot of Dirty Grandpa actually follows an impossibly handsome grandson playing reluctant wingman to his perverted grandfather long enough for the senior citizen to fuck a college student so he can get over the recent death of his long-time wife. Who says romance is dead? By "recent," I legitimately mean, like, the day before. Minutes after Dick Kelly (Robert De Niro) closes his wife's casket, he's convincing his uptight grandson, Jason (Efron), to accompany him on a road trip from Atlanta to Boca Raton, Florida to they can reconnect and "grieve."
It's not the best timing for Jason, as he's about to marry a super-controlling, type-A ice queen named Meredith (Julianne Hough). Dick thinks Jason needs this vacation, because he's marrying the wrong woman, and is trapped in an unsatisfying law career. "[This] wasn't a fuck rampage for me. It was a fuck rampage for you!" De Niro tells Efron in what's supposed to pass for an emotional exchange in this cesspool of a comedy.
In reality, though, Dirty Grandpa only exists so Robert De Niro can break the on-screen swearing record he set in Goodfellas. Lamenting about how horny decades of marital faithfulness have made him, Dick screams to his grandson, "I want to fuck, fuck, fuck, fuck, fuck. I want to fuck a horse, and drink its blood!" When Jason swings by Dick's house to pick him up for their road trip, he walks in on his grandfather masturbating while watching porn. There's a running joke throughout the movie where Dick keeps trying to jam his thumb up Jason's ass.
Why am I still writing about this movie? Why are you still reading about this movie?
I mentioned Jason Mantzoukas and Adam Pally, and I do want to single them out for at least attempting to mine Dirty Grandpa for some absurdist humor. Mantzoukas plays a perpetually stoned Florida souvenir-shop owner who has a terrific relationship with the local authorities. Their conversations, usually while he was behind bars, never grew stale. And Pally plays Efron's (again, perpetually inebriated) cousin, who has a very funny sequence at a disastrous engagement party where he tries to pass a message from Efron to his angry fiancée. I laughed whenever these two were on screen in Dirty Grandpa. The rest of the time, I wept for De Niro.
I understand, sort of, why the once-iconic actor would sign on for a movie like Dirty Grandpa. He's encouraged to be lewd and offensive, insulting the movie's stereotypical gay character, the movie's stereotypical gangster-black characters, the movie's stereotypical… well, you get the point. De Niro likely was paid millions to frolic in the Florida sun and flirt with a scantily clad Aubrey Plaza, playing a nymphomaniac Spring Breaker who's hellbent on fucking a professor, so she zeroes in on Bobby D. But isn't De Niro at all concerned with his legacy? Did he lose a bet? Was he challenging himself to find a new low after Little Fockers? We may never know the true answer.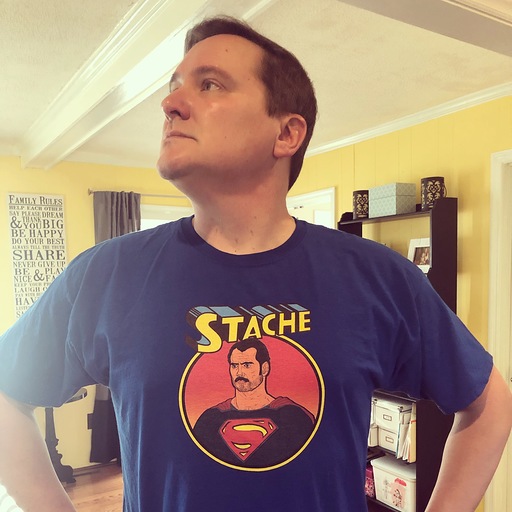 Sean O'Connell is a journalist and CinemaBlend's Managing Editor. Sean created ReelBlend, which he proudly cohosts with Jake Hamilton and Kevin McCarthy. And he's the author of RELEASE THE SNYDER CUT, the Spider-Man history book WITH GREAT POWER, and an upcoming book about Bruce Willis.