The Martian is a mess of movie-making contradictions, in the best ways possible. It's an effects-heavy sci-fi blockbuster, yet one that emphasizes the "science" over the fiction and actually celebrates intelligence in the game of problem solving. It tells of a deadly-serious rescue mission, one that routinely encounters insurmountable odds, but it makes us laugh uncontrollably as we watch it play out. And though it's set on a planet that's 140 million miles away, The Martian spins a grounded and wholly relatable story of survival, of human fortitude and of good, old-fashioned American grit that will have crowds cheering as if their hometown team had just won the Super Bowl.
Sir Ridley Scott actually makes great use of Gloria Gaynor's fiercely self-satisfied anthem "I Will Survive" during his jubilant space thriller, The Martian, and as it turns out, the disco track is the ideal backbeat for the legendary director's triumphant accomplishment -- a vibrant mood-maintainer that successfully sustains the film's academic party vibe. It works perfectly for those who'll want to pump their fists, high-five audience members in your vicinity, and dance out of the theater after experiencing one of the year's most enjoyable and exhilarating films.
Our eyes haven't turned to the skies as frequently as they used to. Space missions used to command the attention of the global community, with astronauts viewed as celebrities or rock gods inside and out of their specialized fields. In recent years, though, the exploration of space has become mundane. Even news that water has been found on Mars – an actual headline that fortuitously dropped this week – is met with a collective shrug as we continue to scan out Twitter feeds.
But The Martian rekindles the flame of exploration, if even for a moment. And through it, audiences actually can travel – quite literally venture – to the Red Planet for the cost of a movie ticket. A simple movie ticket! One piece of advice, though. Spend whatever it costs for the 3D. Rarely has the visual-enhancement technology been better utilized on screen than it is in The Martian.
Based on the award-winning novel by Andy Weir, The Martian tells the impossible story of astronaut Mark Watney (Matt Damon), one member of an exploration team on the planet Mars, who is left for dead on the desolate planet after his crew barely escapes a devastating storm. Only, Watney didn't die. And when he wakes up to the reality of his terrifying situation, he realizes that he has limited resources and infinite obstacles if he's going to endure and even survive. ("First I was afraid, I was petrified…")
The Martian sounds scary, especially coming from the man who coined the tagline, "In space, no one can hear you scream." It rarely is, though. First and foremost, the movie is a celebration of ingenuity, of intelligent problem-solving in the face of life-altering deadlines, and of the stubborn, never-quit attitudes that should be spotlighted in the human spirit. Through the resilient and hysterical Matt Damon, Mark Watney immediately joins a short list of classic on-screen heroes pulled from numerous genres – Westerns, sci-fi, action-thrillers – who refuse to lose, and seem to grow larger (physically and emotionally) when they are faced with insurmountable odds. And even though The Martian occupies an alien environment, it's shockingly grounded and accessible.
When you stop and think about it, The Martian benefits from a single-minded and relatively simple premise. An astronaut is stranded 140 million miles from home, and NASA is trying to figure out how to bring him back. But Weir's story, and Drew Goddard's crowd-friendly script, never forgets that they are entertaining novices instead of preaching to engineers and astrophysicists. There's a lot of necessary science crammed into the Martian screenplay, as Watney – a botanist – figures out how to expand his rations, or NASA team members (personified by everyone from Jeff Daniels and Chiwetel Ejiofor to Donald Glover and Benedict Wong) troubleshoot solutions and race the clock to make the impossible possible. To the film's immense credit, The Martian never operates above its audiences' head, and continually lays out each obstacle, as well as the possible solution. It repeatedly reminds us of Mark's "overwhelming odds," then pops imaginary champagne when the isolated scientist experiences victory. You only get a few minutes of joy, though, before the tension sets back onto the movie's shoulders so we can see how things can go right (or horribly wrong).
I want to pause briefly to gush about the film's production values, which aren't "sexy" but are crucial to the overall experience of the film. The vast and deserted locations are breathtakingly frightening, in that you honestly believe that Matt Damon and Ridley Scott somehow managed to shoot on the Red Planet's horrific surface. The 3D is spectacular, and it puts you inside the suits, inside the ships, and on Mars' landscape… which sounds unfeasible but I'm telling you, it has happened here. Harry Gregson-Williams' score is understatedly encouraging and uplifting. And the soundtrack keeps the mood vibrant, including ABBA and David Bowie without forcing the issue. Because, of course!
The Martian plays more as an roller-coaster event picture, but appeals to the smarter, more mature and demanding audiences who tend to turn out for end-of-year dramatic fare. It bridges the gap between effects-driven tentpoles and Oscar-seeking human dramas. No matter your taste, you'll find something to celebrate here. It's one of the year's best films.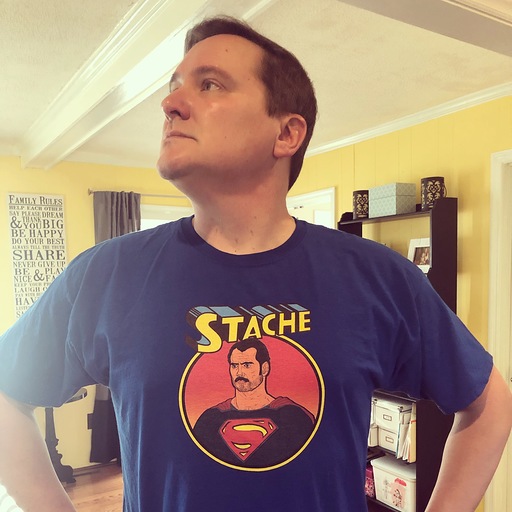 Sean O'Connell is a journalist and CinemaBlend's Managing Editor. Sean created ReelBlend, which he proudly cohosts with Jake Hamilton and Kevin McCarthy. And he's the author of RELEASE THE SNYDER CUT, the Spider-Man history book WITH GREAT POWER, and an upcoming book about Bruce Willis.