There's no denying that 3D computer generated animation is the way of the future. Thanks to the rise of studios like Pixar and Dreamworks, it's unlikely that we will ever see another year with more than one or two mainstream hand-drawn animated films. But while the format may never be dominant again, there are certain titles that can never be reformatted and must always be presented in 2D. With its long tradition of 2D shorts, Winnie the Pooh is certainly one of these titles and thanks to directors Don Hall and Stephen J. Anderson, that tradition continues and provides not only nostalgia, but great laughs and warm feelings.
Mixing together multiple stories from the works of A.A. Milne, the film brings back all of the great characters from the Hundred Acre Wood, including Winnie-the-Pooh (Jim Cummings), Tigger (Cummings again), Piglet (Travis Oates, Eeyore (Bud Luckey), Owl (Craig Ferguson), Kanga (Kristen Anderson-Lopez, Roo (Wyatt Dean Hall), and, of course, Christopher Robin (Jack Boulter). The movie begins when the silly old bear discovers that Eeyore's tail has gone missing and the crew has a contest to find the perfect replacement. Later, Christopher Robin leaves for the day and the group misreads a note that he left and believes that he has been kidnapped by a creature called the "Backson." Wanting their friend back, the group sets a trap in the woods, which ends up yielding unexpected results.
What truly makes Winnie the Pooh outstanding is that its material works outside of demographic demarcations. This is an amazing viewing experience for audiences of all ages. Much of the story is quite silly and the characters are lovable, which will work perfectly for the younger set, while the humor, buoyed by intense levels of nostalgia, offers plenty for adults. What's more, the stories offer each character an opportunity to show off what makes them so great, from Pooh's honey lust, to Owl's verbosity, to Rabbit's irritability. Movie-goers of every age will struggle not to laugh uproariously when the overly-hyperactive Tigger tries to turn the head-in-the-oven Eeyore into Tigger 2. Simply put, it's family entertainment at its best.
While CG animation gets a lot of credit for helping animators create immense new worlds, what's truly beautiful about Hall and Anderson's film is that it keeps the characters feeling timeless and classic. True to Milne's original stories in every respect and lacking any sense of modernity, one can watch this film back-to-back with the features from the 1960s and 1970s and never know the difference. Pooh does mix it up a bit, namely in a terrific musical sequence in which the group is animated as drawings on a chalkboard, but the style is completely organic to the story and adds a fun new dimension to the design. From Rabbit's garden to Owl's tree house, it feels like we never actually left the Hundred Acre Wood.
Unlike many modern films that include musical numbers with modern pop hits, the soundtrack of Winnie the Pooh is just as timeless as the rest of the film. Songs sung while Eeyore gets "Tiggerized" and Pooh fantasizes about honey are both funny and adorable, but also noteworthy is the music contributed by Zooey Deschanel. Contributing multiple tunes to the soundtrack, her jazzy, somewhat raspy voice compliments the story perfectly and her rendition of the definitive title track is beautiful and immediately sets the tone.
Winnie The Pooh has some pacing problems and the structure is a bit too episodic, but overall Don Hall and Stephen J. Anderson have accomplished a rare feat: they've taken classic, beloved characters and in refusing to modernize or change what's great about them, crafted a film that every member of the audience will love. And be sure to stay through the end of the credits for a cherry on top.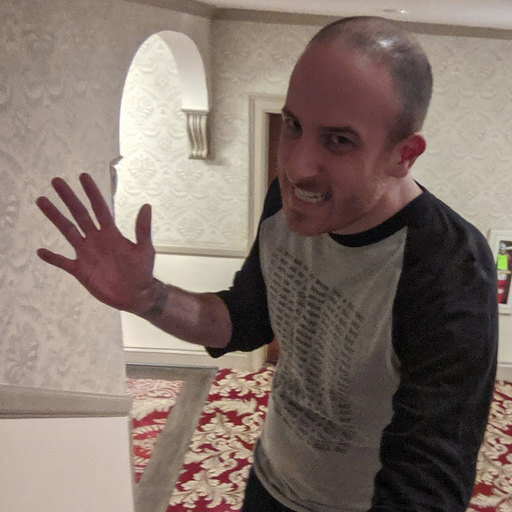 Assistant Managing Editor
NJ native who calls LA home and lives in a Dreamatorium. A decade-plus CinemaBlend veteran who is endlessly enthusiastic about the career he's dreamt of since seventh grade.