10 More TV Shows That Should Have Gotten More Than One Season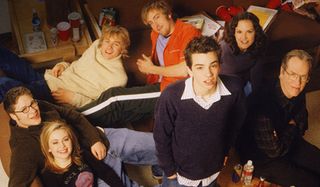 There are a lot of shows that are killed by networks on television but end up becoming cult favorites later on. These are the shows we binge on Netflix and share with our children when they reach the appropriate age. These are shows set in space and shows set closer to home. They are animated programs, coming of age programs, and everything running the gamut in between. We've already put together a list of 10 shows that should have gotten more than one season, but several of our fans asked for more, so here's our picks for 10 more TV shows that should have gotten more than one season.
If you are looking for Firefly, Freaks and Geeks, Almost Human and a whole host of other 1-season shows, here's our original list.
Undeclared, Fox
Judd Apatow's follow-up to Freaks and Geeks was Undeclared, an early 2000s-set college serious that featured the likes of Jay Barachel, Seth Rogen and Charlie Hunnam. In similar vein to its predecessor, the Fox sitcom only received one season on the air, but went on to be a cult favorite. It's still a pretty good watch, if only because it features a pre-Bones Carla Gallo and a pre-famous Seth Rogen.
Moonlight, CBS
When Moonlight first began airing on CBS, it was ahead of the curve, airing before True Blood or The Vampire Diaries graced our televisions and a year before Twilight hit the big screen. Unfortunately, this also meant that Moonlight had a tough time convincing viewers that what TV needed was a vampire drama. The show was cancelled after one season, but has become immortal itself, thanks to a vampire craze, an avid fanbase and repeat airings on TV.
Action, Fox
The 1999-2000 series Action was a bit ahead of its time. The comedy starred former SNL cast member Jay Mohr as a Hollywood executive who was dealing with a recent box office flop. Beyond the slew of funny cast members, a ton of celebrities popped up throughout the first season, but it wasn't enough to save the show. This probably had to do with the fact that Action featured dark and sometimes hostile humor, and was a little too much for network television at the turn of the century. Too bad Netflix wasn't around to save the show at the time.
Defying Gravity, ABC
I never really pictured Ron Livingston as a sci fi guy, but he worked in Defying Gravity as an engineer. The 2009 ABC drama was a space-oriented production set in 2052 that explored relationships as much as it explored the final frontier. Unfortunately, the show was cancelled partway through its first season run, and fans weren't even able to view the first season as it was imagined until it hit DVD. That's a hard fall for a series with so much potential for melodrama.
The Chicago Code, Fox
Shawn Ryan's Chicago Code aired on Fox as a midseason replacement series in 2011. The police drama, set in Chicago, had an all-star cast, including a pre-Zero Dark Thirty Jason Clarke, The L Word and Lie To Me's Jennifer Beals and Parenthood's Matt Lauria. With a stunning pilot and a captivating first season that spotlighted the city of Chicago, Chicago Code was more in the vein of The Wire than an average network TV cop show. It is too bad Dick Wolf's Chicago successors at NBC have been the shows with longevity.
Wonderfalls, Fox
Brian Fuller's American-Canadian series Wonderfalls is unlike anything else TV has offered before and after. The 2004 series followed a post-grad named Jaye, who receives advices from an unlikely support system—a set of inanimate objects that tell her how she can help others. The show barely made it four episodes on the air before Fox abruptly cancelled it, but Wonderfalls promptly earned a cult fandom and has been remembered fondly ever since. Luckily, this left Brian Fuller free to put together a whole slew of TV programs like Pushing Daisies and Dead Like Me that were also cancelled too soon.
Kolchak: The Night Stalker, ABC
Following the made-for-TV movies The Night Stalker and The Night Strangler, ABC picked up Kolchak: The Night Stalker to series in 1974. During its one year on the air, the show gave us our first look at what a supernatural procedural might be like. Kolchak: The Night Stalker is still regularly aired on cable, making us wonder if this series would have had a longer shelf life if it had just come up with a better title. Maybe people just weren't ready for Kolchak.
The Lone Gunmen, Fox
Remember when The X-Files had a spinoff that involved Breaking Bad creator Vince Gilligan? Back in 2001, The Lone Gunmen hit the schedule, guns blazing, to take down corruption and terrorism within the U.S. government via a conspiracy theory magazine. As a bonus, the series offered opportunities for crossover with The X-Files; Skinner was on an episode and Man in Black Fletcher popped up in the show. (In addition, David Duchovny had a cameo) If The Lone Gunmen had made it past the first season, just think of all the prime crossover opportunities that could have followed.
The Event, NBC
The Event was NBC's big attempt to give Parenthood's Jason Ritter his own TV series, and while the alien-oriented drama was well-liked by those who watched, it didn't earn enough viewers during its first season run to land a second season on NBC. Talks briefly went down to potentially keep the sci fi series on the air elsewhere, but The Event never returned to the schedule, and Jason Ritter returned to Parenthood. Not that fans of the tearjerker family drama are complaining.
The Middleman, ABC Family
The Middleman was another show that was way ahead of its time. It was a comic book series produced before it was cool to create comic book shows. It aired on ABC Family--of all places--in 2008. Unfortunately, The Middleman's references were more adult, with nods to Dune, Back to the Future, Star Trek and plenty of other classic movies, books and franchises. I'm pretty sure they all went over the heads of the young demographic the network is known for reeling in. Still, twelve episodes of the series were produced, and still hold up more than five years later. If only ABC Family could always be this rad.
This poll is no longer available.
Again, this is a follow up to another list, so if you feel we might be missing a great show, it could be here.
Your Daily Blend of Entertainment News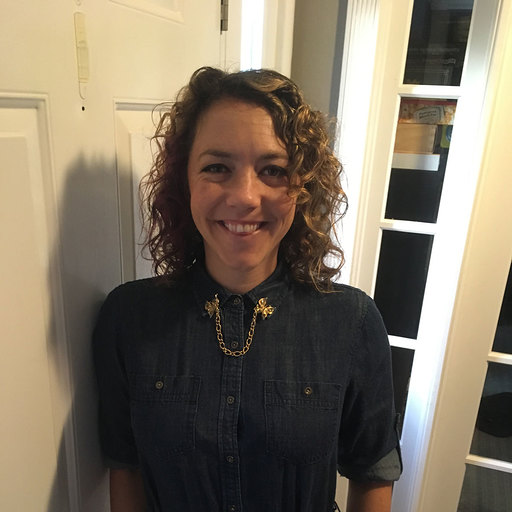 Reality TV fan with a pinch of Disney fairy dust thrown in. Theme park junkie. If you've created a rom-com I've probably watched it.